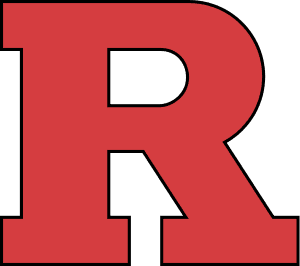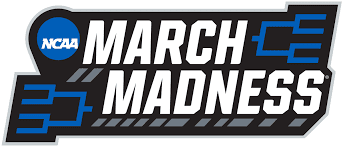 No. 10 seed Rutgers Scarlet Knights (15-11) vs. No. 7 seed Clemson Tigers (16-7)
Friday, March 18, 2021 | 9:20 p.m.
Bankers Life Fieldhouse | Indianapolis, Ind.
ON THE AIR
TV: TBS (Spero Dedes, play-by-play; Brandon Haywood, analyst; Lauren Shehidi; reporter)
Radio: Rutgers Sports Properties Radio Network (WCTC 1450 AM/WOR 710 AM; Jerry Recco and Chris Carlin; Sirius 137, XM 207), Westwood One (Kevin Kugler, Brian O'Connell), WRSU 88.7 FM (Chris Tsakonas and Jake Schmeid)
OPENING TIP
For the first time in 30 years, Rutgers men's basketball will play in an NCAA Tournament game. The Scarlet Knights are making their first NCAA appearance since 1991. RU will be looking for their first NCAA Tournament victory since 1983. The game will take place at Bankers Life Fieldhouse at 9:20 p.m. and be televised by TBS, with Spero Dedes, Brandon Haywood and Lauren Shehidi joining the broadcast.
HOW DID THE SCARLET KNIGHTS GET TO THE NCAA TOURNAMENT
Rutgers was prepared for this challenge by excelling in the best league in the nation, as The Big Ten was ranked as the nation's top conference by Ken Pomeroy, and Rutgers strength of schedule ranked as the 8th toughest nationally. The Scarlet Knights won 15 games, including 11 wins over Big Ten foes, and finished sixth in the Big Ten The Scarlet Knights played seven games against teams that earned No. 1 or No. 2 seeds – No. 1 Illinois, No. 1 Michigan, No. 2 Iowa and No. 2 Ohio State. The Scarlet Knights faced also faced NCAA Tournament teams in No. 4 Purdue, No. 9 Wisconsin, No. 10 Maryland, No. 11 Michigan State and No. 11 Syracuse. RU earned wins over Illinois, Purdue, Maryland, Michigan State and Syracuse. In the NET, Rutgers had four Quad 1 Win, 10 Wins in Quad 1 + 2, no Losses in Quadrant 3 or 4, and average opponent NET ranking that was 6th toughest in nation and a NET Strength of Schedule the was 10th toughest in the nation.
The Scarlet Knights have been building towards this moment for the last two years. In 2019-20, the Scarlet Knights were on the precipice of snapping the program's long NCAA Tournament drought when the COVID-19 pandemic struck. Rutgers had won 20 games, including a dramatic final week of the season with a win over No. 9 Maryland and then overtime road win over Purdue to ensure that their position in the NCAAs. However, the team was pulled off the court during warmups for their Big Ten Tournament game against Michigan, and shortly after, the 2020 NCAA Tournament cancellation followed. Expectations were raised for this season, opening the year ranked 24th and peaking at No. 11 in the rankings. The Scarlet Knights responded by ensuring a winning record in back-to-back seasons. That marked the first time that RU had back-to-back winning seasons since 1990-91 and 1991- 92.
Steve Pikiell was introduced as Rutgers' head coach on March 22, 2016, taking the helm of a program that had gone 17-47 over its past two seasons. He boldly declared at his introductory press conference: "We want to dance here. That's our goal, to dance. I believe we will dance." Pikiell subsequently backed up that promise by doing exactly that, as the Scarlet Knights are going dancing. Pikiell rebuilt the program through talent evaluation and development, taking a team built on toughness on a steady rise. Rutgers won 21 Big Ten games over the past two seasons after winning 16 combined in its first five years as a league member.
The Scarlet Knights have been boosted by a host of individual contributions, as Coach Pikiell references having eight potential starters in players that provide key minutes: Geo Baker, Jacob Young, Paul Mulcahy, Ron Harper Jr., Myles Johnson, Caleb McConnell, Montez Mathis and Cliff Omoruyi.The Scarlet Knights had four all-conference players, led by Third Team All-Big Ten and Second Team All-District Ron Harper Jr. (15.4 points per game). Harper Jr., a junior, just surpassed 1,000 career points. Jacob Young, Geo Baker and Myles Johnson were named Honorable Mention All-Big Ten. A pesky defender with elite speed, Young was the Big Ten leader in steals was finishing second on RU in scoring. Baker has been alongside Pikiell throughout the build, growing from an underrated recruit to a three-time all-conference selection know for his clutch stepback jump shot. Myles Johnson, also named to the Big Ten All-Defensive Team, is one of just two Power 5 players with 60+ blocks and 25+ steals, joining a projected NBA Lottery Draft Pick in USC's Evan Mobley.
It all starts with defense and rebounding. Rutgers is 12-1 this season when outrebounding its opponent. Steve Pikiell preaches holding team's to the "Speed Limit" of 65 points, something that RU has done nine times this season with the 18th ranked defensive efficiency in the nation. WITH A WIN: A victory for Rutgers over Clemson would represent the team's first NCAA Tournament victory since 1983, when Rutgers defeated Southwestern Louisiana (now known as University of Louisiana at Lafayette)
Head Coach Steve Pikiell
Overall Record (years)………271-232 (16th)
Rutgers Record (years)…………..79-75 (5th)
Record vs. Clemson (RU/overall) ……….0-0
Record in NCAA Tournament ……………0-1
RUTGERS NCAA TOURNAMENT HISTORY
This marks the sixth NCAA Tournament appearance in program history, with Rut- gers holding a 5-7 record all-time in the NCAA Tournament.
RESULTS
1991 (0-1)
Arizona State 79, Rutgers 76
1989 (0-1)
Iowa 87, Rutgers 73
1983 (1-1)
Rutgers 60, Southwestern Louisiana 53
St. John's 66, Rutgers 55
1975 (0-1)
Louisville 91, Rutgers 87
1979 (1-1)
Rutgers 64, Georgetown 58
St. John's 67, Rutgers 65
1976 (3-2, Final Four Appearance)
Rutgers 54, Princeton 53
Rutgers 93, Connecticut 97
Rutgers 91, VMI 75
Michigan 85, Rutgers 70
UCLA 106, Rutgers 92
Rutgers guard Jacob Young brings NCAA experience to this Scarlet Knights squad. A transfer from Texas, he played in the 2018 NCAA Tournament with the Longhorns. He played 40 minutes off the bench, scoring eight points and collecting two rebounds in an overtime loss to Nevada.
Head Coach Steve Pikiell makes his second NCAA Tournament appearance as a head coach. Previously, he led Stony Brook to an America East championship in 2016, where the Seawolves lost to Kentucky in the opening round. Pikiell also made three NCAA Tournament appearances as an assistant coach – 2005 with George Washington, 2000 with Central Connecticut State and 1992 with UConn. In 1991, when Rutgers last played in the postseason, Steve Pikiell was playing at UConn. A team captain, he led the No. 11 seed Huskies to the Sweet Sixteen, where they fell to eventual national champion Duke. Two Rutgers assistant coaches also have experience with the NCAA Tournament. Associate Head Coach Karl Hobbs led George Washington to three NCAA apperances and went to seven NCAA Tournaments as an assistant coach with UConn (winning two national champion- ships). Brandin Knight advanced to 10 NCAA Tournaments as either a staffer (eight) or student-athletes, including four Sweet Sixteen appearances. Director of Player Development went to the NCAA Tournament as an assistant coach at UNLV in 1998, Director of Basketball Operations Ben Asher went as a graduate assistant at N.C. State in 2014 and three times as a manager at West Virginia. Director of Basketball Administration T.J. Thompson played in the NCAA Tournament at GW.
THE 1991 RUTGERS SCARLET KNIGHTS
The last Rutgers team to play in the NCAA Tournament, the team faced Arizona State on March 15, 1991 at The Omni in Atlanta, Georgia. The venue was subsequently closed in 1997. Rutgers had two 20-point scorers in that game, but a 21-point, 11 rebound effort from Keith Hughes along with 20 points from Earl Duncan was not enough in a 79-76 loss. RU could not hold on to a six-point halftime lead as the Sun Devils scored 49 in the second half, behind 25 from each of Isaac Austin and Tarance Wheeler. The 1990-91 squad went 19-10 in the regular season and 14-4 in Atlantic-10 play under head coach Bob Wenzel. Keith Hughes was named Atlantic 10 Player of the Year, and was selected in the 1991 NBA Draft by the Houston Rockets. Hughes led the team with 21.0 points and 10.0 rebounds. Earl Duncan was second on the team with 15.7 points, while Brent Dabbs was named Atlantic 10 Newcomer of the Year after averaging 13.5 points and 7.5 rebounds.
RELIVING LIFE IN 1991
No. 1 Song: Someday, Mariah Carey
Gas Price: $1.14 per gallon
No. 1 on TV: 60 Minutes (Roseanne #2) Seinfeld made its debut on NBC
Best Picture: Dances with Wolves NBA Champions: Chicago Bulls over Los Angeles Lakers in (Michael Jordan's first championship)
Super Bowl XXV: New York Giants defeated Buffalo Billls, 20-19
George Washington Bridge Toll: $3 (currently $16)
Current Rutgers Players Born: None (Oldest player on the roster, Jacob Young, was born on September 21, 1997)
THE 1983 RUTGERS SCARLET KNIGHTS
The last Rutgers team to win an NCAA Tournament game, the Rutgers Scarlet Knights defeated Southwest Louisiana (now known as the University of Louisiana at Lafayette), 60-53, at the Hartford Civic Center. In a low scoring affair, Rutgers was led by 11 points from Clarence Tillman and nine from Brian Ellerbe. The Scarlet Knights subsequently fell in their next game to St. John's by a final score of 66-65. Rutgers went 23-8 in the 1982-83 cam-paign. Prior to last season, that marked the last RU team to reach 20 wins in the regular season. The team was led by two future NBA players in Roy Hinson and John Battle. Hinson averaged 16.6 points and 8.6 rebounds while Battle had 12.6 points per game. Clarence Tillman also joined them in double-figure scoring. Hinson was the Atlantic 10 Co-Player of the Year and was a first-round NBA Draft pick of the Cleveland Cavaliers.
THE OPPONENT, THE CLEMSON TIGERS OF THE ACC
The Clemson Tigers enter the NCAA Tournament as the 7 seed with a 16-7 record and 10-6 record in the ACC. The Tigers have two key wins against NCAA Tournament teams Alabama, Florida State, Syracuse and North Carolina. Clemson is led by senior forward Aamir Simms who leads the team in points per game (13.3), rebounds per game (6.2), and assists (2.7). Simms is 42nd nationally in field-goal percentage (54.3, 3rd in the ACC) and is 8th in the ACC in offensive rebounds per game (2.4). Clemson is ranked 14th nationally in scoring defense (62.0) but they are 292nd in total rebounds per game (32.65). Each team in the matchup is top-20 in the nation in defensive efficiency (Rutgers 18th, Clemson 20th). In their history, the Tigers have posted 29 postseason appearances, four Sweet Sixteens, one Elite Eight, and were the 1990 ACC regular season champions. The team last made the NCAA Tournament in 2018, defeating No. 12 New Mexico State in the First Round and No. 4 Auburn in the Second Round to advance to the Sweet Sixteen, where they fell to No. 1 Clemson. The Tigers have won at least one game in each of their past two NCAA Tournament appearances, also winning against No. 12 UAB in the First Round in 2011.
"I'm excited to play a team like Rutgers that has a lot of similarities to us," Clemson head coach Brad Brownell said. "They really defend and get after you. Good offensive players that share the ball. I have a lot of respect for Coach Pikiell, he's done an incredible job with the turnaround up there. It should be a great matchup, a lot of fun, and I'm looking forward to it."
THE SERIES
Series Record: Clemson leads, 2-1
Last Meeting: Clemson 76, Rutgers 58 (November 26, 2015)
Rutgers has faced Clemson twice since joining the Big Ten, both prior to head coach Steve Pikiell taking the helm of the program.
PREVIOUS MEETINGS:
Dec. 1, 2014 – In its first ever appearance in the ACC-Big Ten Challenge, used a late run and a career-high 20 points from sophomore forward Junior Etou to defeat Clemson 69-64 at Littlejohn Coliseum. The Scarlet Knights committed just three turnovers to complete their third game in four days and earn the hard-fought victory.Etou was joined in double figures by senior forward Kadeem Jack, senior guard Myles Mack and junior center Greg Lewis. Jack shot 6-of-11 to score 15 points, Mack contributed 12 points and eight assists and Lewis had
a career best 11 points and two blocks.
Nov. 26 2015 – Rutgers got 13 points from junior forward Deshawn Freeman and 11 points from sophomore D.J. Foreman, but fell 76-58 to Clemson in the consolation game of the Men Who Speak Up Main Event Heavyweight Bracket at the MGM Grand Arena. The Scarlet Knights shot 46.8 percent, but were outrebounded 36-25. Clemson got 22 points from each of its starting forwards, Jaron Blossomgame and Donte Grantham, who combined to shoot 16-of-24. Center Landry Nnoko added 14 points on a 6-of-7 performance from the field for the Tigers.
March 16, 1999 – Clemson defeated Rutgers 78-69 in a postseason NIT meeting in front of a sold-out crowd of 8,512 at The RAC. Rutgers tried to cut into a 14-point deficit, as a Geoff Billett three-pointer got RU back within four, but they could get no further.
READY TO GO DANCING
The Scarlet Knights celebrated Selection Sunday at the Indianapolis Motor Speedway, home of the Indy 500, where they joined as a team to celebrate their accomplishments and witness the name 'Rutgers' be revealed in the bracket for the first tme in 30 years. "Our guys are excited to be in the tournament for the first time in 30 years and to have a chance to play for a national championship," head coach Steve Pikiell said. "We have a great group of guys that have worked very hard. It's a real challenging league. We navigated Covid. I'm thankful for a lot of people for all their hard work to get us to this point. I'm really excited for Rutgers nation. It's a great honor. It's a great opportunity and we're very excited about it."
The NCAA Tournament marks a milestone for the program, and symbolizes the ascent of the entire Rutgers Athletic department. On Selection Monday, the Rutgers women's basketball team earned its 26th selection to the NCAA Women's Basketball Tournament. Rutgers is one of just 26 schools to make both the men's and women's NCAA Tournaments. Rutgers also has seven other ranked nationally programs – men's lacrosse (6), field hockey (9), women's rowing (10), wrestling (14), women's lacrosse (15), women's soccer (21) and women's basketball (21).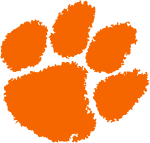 COURTESY RUTGERS ATHLETIC COMMUNICATIONS