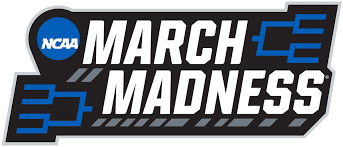 March 14, 2021
When: Friday, 12:15 p.m. (EST)
Where: Hinkle Fieldhouse, Indianapolis.
Records: Florida (14-9); Virginia Tech (15-6)
TV: CBS (Jim Nantz, Bill Raftery, Grant Hill and Tracy Wolfson)
Radio: Gator IMG Sports Network (Mick Hubert and Lee Humphrey)
The Florida men's basketball team has been selected as a No. 7 seed for the 2021 NCAA Tournament, facing Virginia Tech on Friday in the first round.

It marks the Gators' 21st all-time NCAA Tournament appearance and fourth under head coach Mike White. Florida is one of 12 teams and the only Southeastern Conference team to make every NCAA Tournament since 2017. Florida is also one of 11 teams to win at least one game in each of the past three NCAA Tournaments, nine of whom are also in the 2021 field with a chance to build on those streaks.

This will be the Gators' third tournament as a No. 7 seed, losing in the first round in 1989 and making the Elite Eight in 2012 from that slot. If Florida advances, it will face the winner of Ohio State vs. Oral Roberts.

Florida is led into the NCAA Tournament by Gainesville native Tre Mann, who comes in on one of the hottest scoring streaks in recent Gators history. Mann is one of only three Gators over the past 25 seasons to put together four consecutive 20-point games, joining Nick Calathes (Jan.-Feb. 2009) and Matt Walsh (Feb. 2004) and will attempt to become the first during that time with five straight.

The Gators' four NCAA Tournament appearances under White are the second-most by any coach in Florida history (Billy Donovan, 14) and exceeds the total number of official NCAA Tournament appearances in program history prior to Donovan's tenure. The Gators had two appearances under Lon Kruger (1994, '95) and one under Norm Sloan (1989; 1987 and '88 appearances were vacated by the NCAA).
Southeastern Conference NCAA Tournament Appearances Since 2017
All Four: Florida – 2017, 2018, 2019, 2021
Three: Arkansas – 2017, 2018, 2021; Kentucky – 2017, 2018, 2019; Tennessee – 2018, 2019, 2021
Two: Alabama – 2018, 2021; Auburn – 2018, 2019; LSU – 2019, 2021; Missouri – 2018, 2021
One: Ole Miss – 2019; Mississippi State – 2019; South Carolina – 2017; Texas A&M – 2018; Vanderbilt – 2017
Zero: Georgia

Elite Eights since 2006
7 – Florida, Kansas, Kentucky, North Carolina
5 – Duke Louisville, Michigan State
4 – UConn, Villanova
3 – Arizona, Gonzaga, Memphis, Michigan, Ohio State, Oregon, Syracuse, UCLA
2 – Baylor, Butler, Kansas State, Notre Dame, Oklahoma, Texas, Texas Tech, Wisconsin, Virginia, Xavier
1 – Auburn, Davidson, Dayton, Florida State, George Mason, Georgetown, Loyola Chicago, LSU, Marquette, Missouri, Pitt, Purdue, South Carolina, Tennessee, VCU, West Virginia, Wichita State

Teams Appearing in Every NCAA Tournament Since 2017
Florida, Florida State, Gonzaga, Iona, Kansas, Michigan, Michigan State, North Carolina, Purdue, Villanova, Virginia, Virginia Tech
Teams who dropped off this list in 2021: Cincinnati, Duke, Kansas State, Kentucky, Nevada, New Mexico State, North Carolina Central, Seton Hall

Teams With At Least One Win in Every NCAA Tournament Since 2017
Duke*, Florida, Florida State, Gonzaga, Kansas, Kentucky*, Michigan, Michigan State, North Carolina, Purdue, Villanova,
*Not in 2021 field
Florida and Virginia Tech will meet in first-round play of the 2021 NCAA Tournament. The teams were seeded in South Region. The Gators, who went 9-7 and finished fifth in the Southeastern Conference, check in as the No. 7 seed. The Hokies, 9-4 in league play but a third-place finisher in the Atlantic Coast Conference, are the bracket's No 10 seed. … UF and Tech are two of just 11 teams in the country that have reached each of the last four NCAA tournaments (2017-19, '21), with last year's event canceled due to COVID-19. … The Gators got here by playing a schedule ranked as the 23rd-most difficult, according to KenPom.com, and got significant consideration for its upset road victory at West Virginia in the SEC/Big 12 Challenge. The Hokies' strength of schedule came in 80th, but they had a big win over Villanova early in the season, plus a 14-point rout of ACC champion Virginia during league play. … Florida is playing in the 21st tournament in program history, with a record of 44-18, including at least one win in each of the last five appearances. Virginia Tech will make its 11th NCAA appearances, boasting a record of 8-11, with their last showing a run to the Sweet 16 in 2019 when it lost by two points to top-seeded and No. 1-ranked Duke. … The Hokies lead the all-time series 5-4, but the two programs have not played since a Dec. 28, 1991 date in the Red Lobster Classic at Orlando Arena. That was the second season for the Gators under Coach Lon Kruger and Tech won 79-57 behind 19 points from forward John Rivers. The Gators got 15 points and eight rebounds from sophomore Craig Brown, plus 10 points and eight boards from freshman forward Andrew DeClercq. … UF is 5-3 in the NCAA Tournament under Coach Mike White.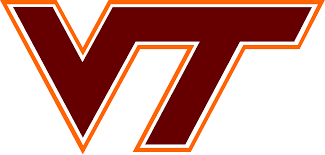 COURTESY FLORIDA ATHLETIC COMMUNICATIONS