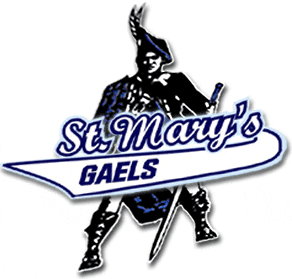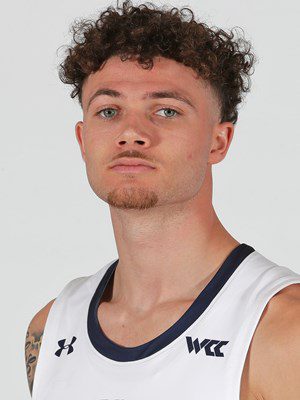 SAN MATEO, Calif. — The West Coast Conference announced their 2020-21 All-WCC Teams today and two Gaels were recognized for their excellent level of play. Logan Johnson was named to the Second Team while Mitchell Saxen was picked for the All-Freshman Team.
Johnson is in his first year as a full-time starter and has raised his game to a new level, especially during the conference season. The junior has averaged 15.5 points, 3.8 rebounds, and 2.7 assists in Saint Mary's 10 conference games and now leads the team in scoring across the entire season.
Not only has Johnson led the team's scoring efforts over the past two months, he's also done so at an extremely efficient clip. His 49.6 shooting percentage in league play is second best on the team and even more impressive considering his position. For the season, Johnson has shot 46 percent overall.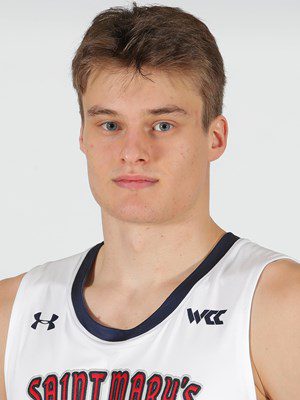 Saxen earned a Freshman Team nod after appearing in all 21 of the Gaels' regular season games and averaged 10.5 minutes in those contests. The Seattle, Wash. native has been the primary backup for starting center Matthias Tass and leads the team in field goal percentage at 55.1 percent.
Saxen began his career by scoring in the team's first 12 games this year and in limited minutes has averaged 2.8 points and 2.4 rebounds. In terms of rebounds per minutes, Saxen ranks second on the team behind only Kyle Bowen. The freshman recently posted a single-game high in points by putting up 10 in Spokane against No. 1 Gonzaga and earlier this season had an incredible 12 rebounds in only 20 minutes versus South Dakota State.
For the rest of the conference, GU's Corey Kispert was named Player of the Year, Mark Few from Gonzaga was named Coach of the Year, and BYU's Matt Haarms was selected as Defensive Player of the Year.
The complete list of honorees can be found below.
2020-21 All-WCC Men's Basketball Major Individual Honors
Player of the Year: Corey Kispert, Gonzaga
Coach of the Year: Mark Few, Gonzaga
Defensive Player of the Year: Matt Haarms, BYU
Newcomer of the Year: Jalen Suggs, Gonzaga
Sixth Man of the Year: Andrew Nembhard, Gonzaga

#GaelsRise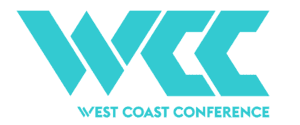 COURTESY ST. MARY'S ATHLETIC COMMUNICATIONS