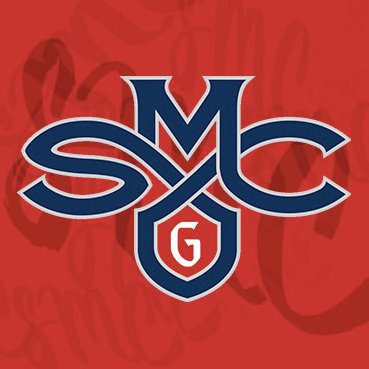 MORAGA, Calif. — Saint Mary's will be playing in their 14th consecutive postseason on Wednesday as they fly to Frisco, Texas to compete in the National Invitation Tournament (NIT). The Gaels will take on Western Kentucky in the first round and the game will be broadcast on ESPN.
GAME INFORMATION
Game No. 24 vs. Western Kentucky (20-7, 11-3 C-USA)
Date/Time: Wednesday, Mar. 17 at 6:00 p.m. PT
Location: Comerica Center (Frisco, Texas)
TV: ESPN2 (Doug Sherman, Chris Spatola)
WATCH | LIVE STATS
NIT PREVIEW
Saint Mary's will be a 2-seed in this year's 16-team tournament. The NIT is traditionally 32 teams and is played at the higher-seeded team's gym for the first three rounds but the format was altered this season due to the pandemic.
All 16 games from the tournament, including the third-place game, will be shown on the ESPN family of networks. Tickets for the game can be purchased by clicking HERE.
The other teams competing in the tournament are Boise State, Buffalo, Colorado State, Davidson, Dayton, Louisiana Tech, Memphis, Mississippi State, NC State, Ole Miss, Richmond, SMU, Saint Louis, and Toledo.
ABOUT THE HILLTOPPERS
The Hilltoppers are a 3-seed and made the NIT after falling in their conference tournament finals to North Texas. WKU is ranked 81st in NET and 94th in KenPom this season and also won the Conference USA regular season title.
WKU is led by Charles Bassey who is averaging 17.7 points, 11.5 rebounds and 3.2 blocks per game this year. As a team, the Hilltoppers shoot 45 percent and 35 percent from 3-point. The team is susceptible to the deep ball as they allow more than 23 3-point attempts per contest and opponents have made 36 percent of those tries.
Saint Mary's is 1-1 all-time against Western Kentucky with both games being played in the last five seasons. In 2016, the Gaels beat WKU by 22 in Moraga before falling to the Hilltoppers in their home gym by three points in 2018. The recap for the last meeting can be found here.
PREVIOUSLY IN THE NIT
The last time Saint Mary's played in the NIT was in 2018 as a 1-seed after narrowly missing the NCAA Tournament. SMC would go on to beat Southeastern Louisiana and Washington inside UCU Pavilion before falling in overtime to Utah in the quarterfinals.
The Gaels are 7-6 all-time at the NIT and also made appearances in 2009, 2011, 2014, 2014, and 2016. SMC has made the quarterfinals of the tournament three times (2009, 2016, 2018).
TOUGH AS NAILS
The 2020-21 Saint Mary's team is on pace to be Randy Bennett's best ever defensive team and the Gaels' best defensive team since the start of the KenPom era (1996- 97).
Saint Mary's currently ranks 9th in the nation in adjusted defensive efficiency. No other SMC team has finished in the top-25. The Gaels rank second in the nation in assists/field goals made (37%) and third in 3-point attempts/field goal attempts (27.5%)
MAUI JIM MAUI INVITATIONAL
For information on the 2021 Maui Jim Invitational, please click HERE. For more detailed information, contact the SMC Ticket Office at smctickets@stmarys-ca.edu and include Maui Information in the subject line.  #GaelsRise 
COURTESY ST. MARY'S ATHLETIC COMMUNICATIONS