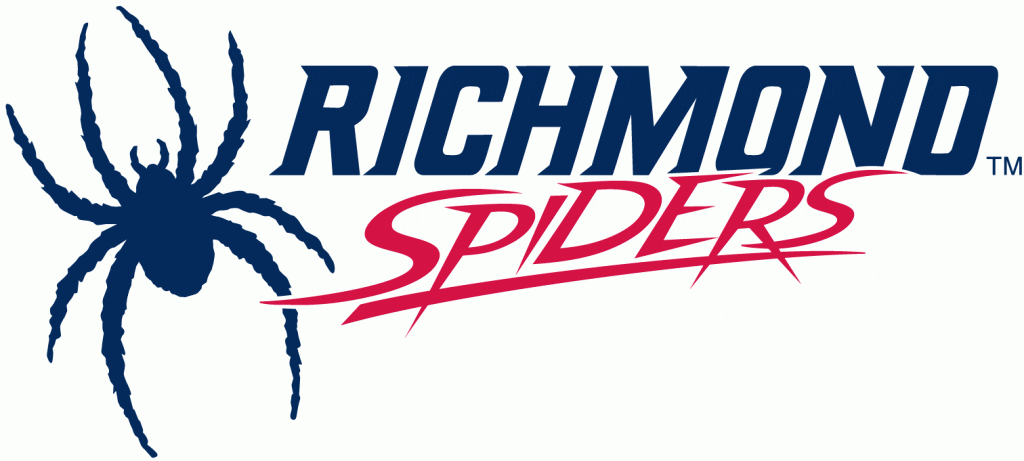 RICHMOND, Va. – Three members of the Richmond men's basketball team were selected to the Atlantic 10's All-Conference teams, and a fourth, sophomore Tyler Burton, earned the league's Most Improved Player Award, the conference announced Wednesday.
 
The three Spiders on the All-Atlantic 10 teams — seniors Blake Francis, Jacob Gilyard, and Grant Golden — are tied with regular-season league champion St. Bonaventure for the most All-Conference selections of any team. It also matches the most Spiders earning All-Conference honors in the same year in school history, tying 1989, 1999, and 2020.
 
Francis was named Second Team All-Conference for the second straight season after leading Richmond in scoring with 16.1 points per game, ninth best in the A-10, and hitting 2.5 three-pointers per game, seventh in the conference. It's the third All-Conference selection of Francis's career. He was a Second Team All-Northeast Conference pick in 2018 at Wagner.
 
Gilyard was also named Second Team All-Conference after leading D-I with 3.5 steals per game and posting the nation's 11th-best assist-to-turnover ratio at 3.2, tops in the A-10. Gilyard, who also averaged 11.6 points and 5.0 assists per game this season, was a First Team All-Conference pick in 2020 and a Second Team All-Conference pick in 2019. He is the fourth player in school history to be named First Team or Second Team All-Conference three times, joining Kevin Anderson, Ed Harrison, and Kenny Wood.
 
Gilyard, who is currently one of 10 semifinalists for the Naismith National Defensive Player of the Year Award, also landed on the league's All-Defense team for a third straight season. Gilyard and Tony Dobbins are the only Spiders to earn All-Defense honors after three different seasons. Gilyard's 350 career steals are sixth-most in NCAA Division I history.
 
Golden was named Third Team All-A-10, becoming the first player in school history to earn All-Conference honors four times. He was also a Third-Team selection in 2018 and 2019 and a Second-Team selection in 2020. Golden averaged 12.7 points, 6.0 rebounds, and 3.5 assists per game this season, ranking among the top 20 in the conference in each category. He ranked second in the conference in field goal percentage at 56 percent.
 
In the 45-year history of the Atlantic 10, Golden is just the seventh player to earn All-Conference honors four times. The others are Davidson's Kellan Grady (2018-21), Fordham's Bryant Dunston (2005-08), Saint Joseph's Jameer Nelson (2001-04), Jim McCoy of UMass (1989-92), Temple's Mark Macon (1988-91), and George Washington's Mike Brown (1982-85).
 
Burton earned the Chris Daniels Award, given annually to the A-10's Most Improved Player, after averaging 12.1 points and 7.7 rebounds per game, up from 4.6 points and 3.9 rebounds in 2019-20. Burton, who ranked sixth in the conference in rebounding, is the first Spider to ever win the award.
 

COURTESY RICHMOND ATHLETIC COMMUNICATIONS