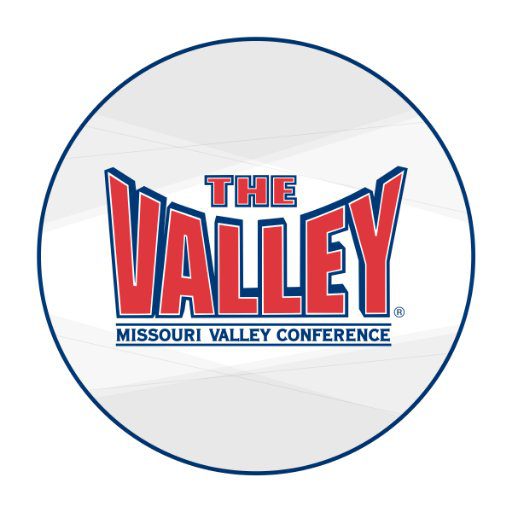 ST. LOUIS — Sophomore Joseph Yesufu of Drake and sophomore Isiaih Mosley of Missouri State headline the list of selections for the 2021 Missouri Valley Conference specialty teams for men's basketball. Yesufu has been tabbed the conference's Team Captain for the All-Bench Team, while Mosley is the league's Team Captain for the Most-Improved Team.
The teams, which were selected by the league's newspaper beat writers, are comprised of a minimum of five student-athletes (top five vote-getters, plus ties) on each squad.
Yesufu was named yesterday as the league's Sixth Man of the Year after a breakout season in which he came off the bench in 24 games before assuming a starting role after Roman Penn's injury.  He finished his season averaging 11.6 points per game on 47.5 percent shooting. He impressively closed the season with five-straight double-figure scoring performances, including a 32 and 36-point night in the Evansville series. Four of the games in that five-game span saw him score 20 or more points. Yesufu is the first Bulldog to ever earn MVC Sixth Man of the Year honors.
Mosley (So., Columbia, Mo.) became the first Missouri State player to lead the MVC in scoring after he posted 20.0 points per game this season. He also leads the conference in minutes played (33.7), and ranks second in free throw percentage (.847), seventh in assists (3.3) and 10th in rebounds (6.1). A three-time MVC Player of the Week this season, Mosley scored in double figures 19 times this season, including 13 games of 20 points or more and 12 times leading the Bears in scoring.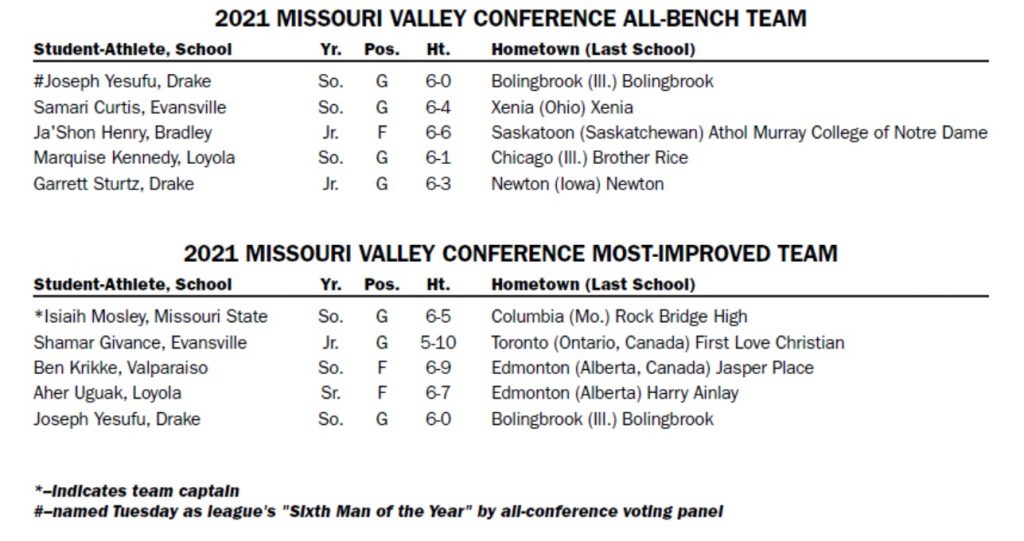 COURTESY THE MISSOURI VALLEY CONFERENCE