INDIANAPOLIS – Ohio State fell in the Big Ten Conference championship game, 91-88, to Illinois in overtime at Lucas Oil Stadium in Indianapolis. The Buckeyes were playing their fourth game in as many days and will enter the NCAA tournament with a 21-9 record. Illinois improves to 23-6.
Duane Washington Jr. scored a career high 32 points to lead Ohio State, plus led with eight rebounds. Justice Sueing had 22 points, including a 9-for-9 effort at the free throw line. C.J. Walker scored 16 and E.J. Liddell had 12 but was just 3-of-15 from the field.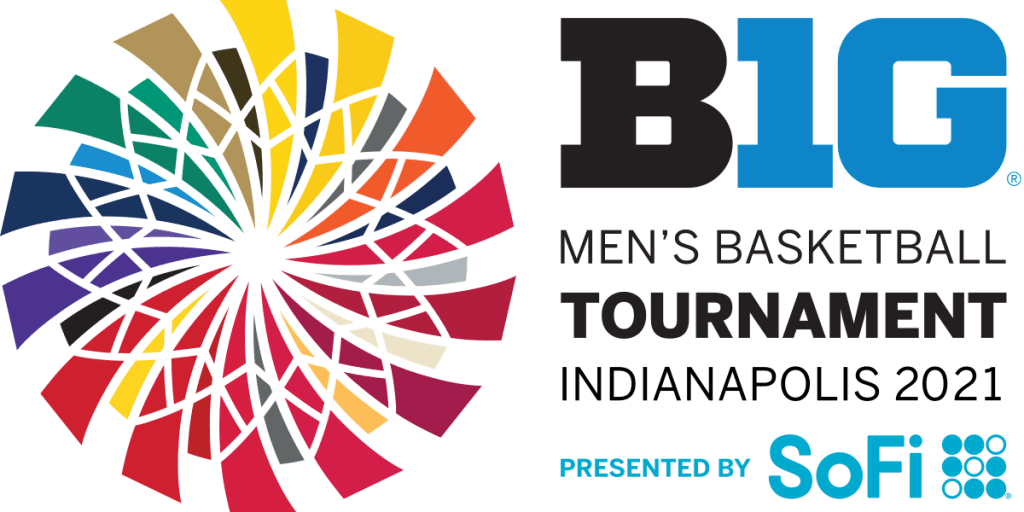 Ohio State missed its first nine shots from the floor and found itself down by 17 in the first half. But the team went on a 13-3 run the last three minutes of the half to get to within five points at the break, 40-35. Washington led the way with 15 points in the half, 14 of them inside of the final nine minutes.
The second half was intense and close and awesome. Ohio State got to within a basket a handful of times early in the half as Justice Suing was effective in the lane. His two free throws brought the Buckeyes to within 47-45 just inside of 15 minutes to play.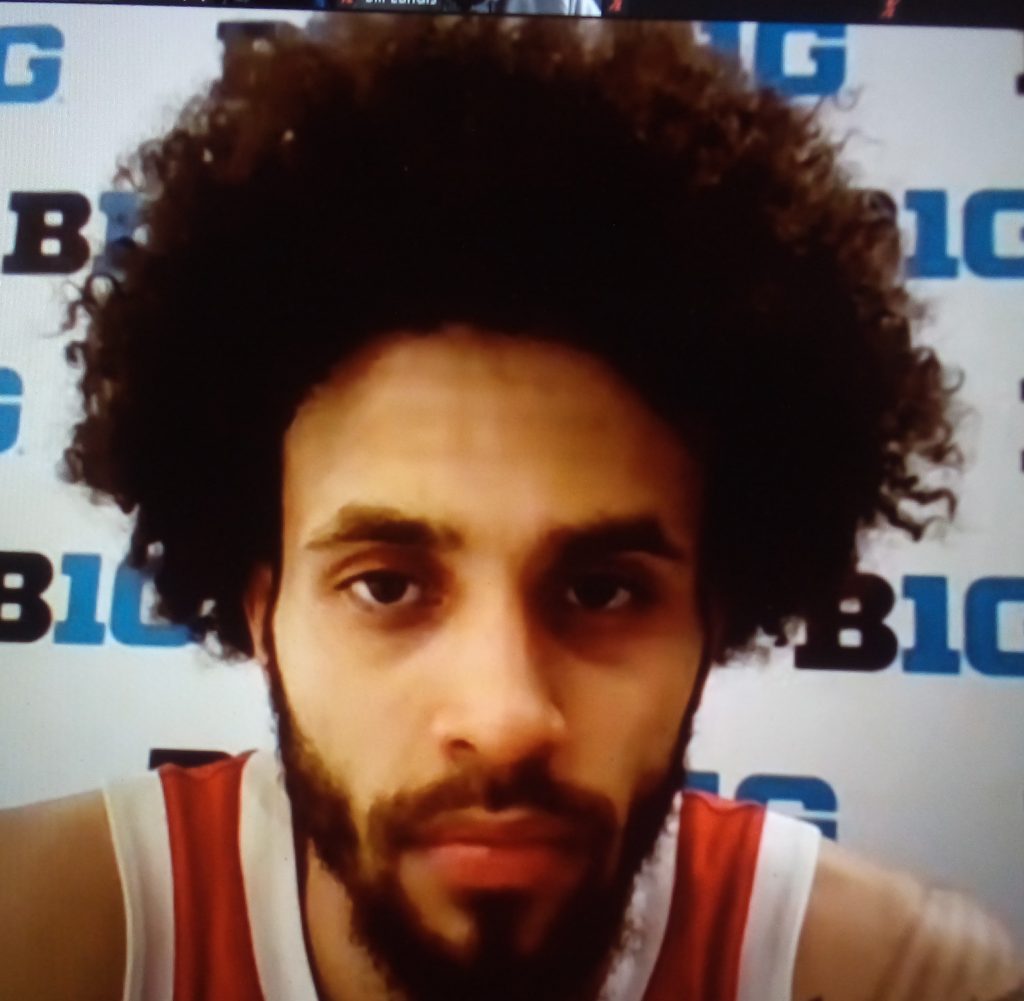 But Giorgi Bezhanishvili came off the bench in relief of Kofi Cockburn to score 10 consecutive points for the Illini and key them to a 57-46 lead with 11:51 to go in the half. Ohio State, though, did not give in, but instead tried and fought and played valiantly, going on a 14-4 run to get to within 61-60 at the eight minute mark behind five consecutive points by Walker.
Ohio State took the lead – its first of the game – on a Walker shot in the lane with 5:30 left to play to make it 67-65. But Illinois went on a 7-0 run to make it 72-67 with 3:21 left to play.
From there, Washington hit a couple threes to get Ohio State to within three twice, and an Liddell fast break dunk off a nice pass from Walker made it 75-74. Da'Monte Williams hit a basket for a three-point Illini lead with 33 seconds to play.
Suing then bulldozed his way to a shot that missed, but got the rebound and went up strong for the basket and a free throw to tie it at 77-all. A long three-pointer by Illinois was off the mark and Liddell blocked a close-in attempt by Cockburn to send the game to overtime.
Both teams had the lead in overtime before Illinois was able to pull it out.
The Buckeyes were playing their second consecutive game without their hard-nosed senior forward, Kyle Young, who took a hard hit in the second round win over Purdue.
Just moments after the final buzzer, the Buckeyes learned their bid for the 2021 NCAA Tournament. Ohio State landed a No. 2 seed in the South Region and will tip off vs. Oral Roberts Friday in Indianapolis. Venue and time will be announced later. Ticket information is available here.
COURTESY OHIO STATE ATHLETIC COMMUNICATIONS