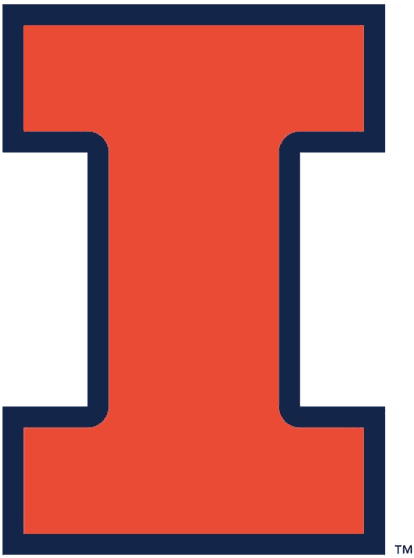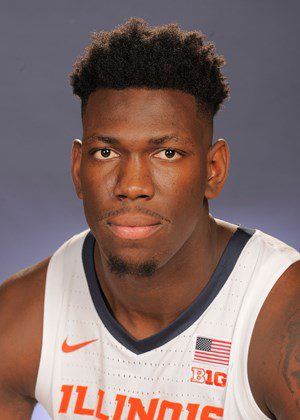 March 13, 2021
INDIANAPOLIS – The second-seeded Fighting Illini downed the third-seeded Hawkeyes 82-71 Saturday afternoon at Lucas Oil Stadium in the Big Ten Tournament semifinals. The Illini now move on to the B1G Championship game tomorrow afternoon.
The Illini were led by Kofi Cockburn's 26 points and eight rebounds. Ayo Dosunmu had another All-American performance, recording 18 points, seven rebounds and nine assists, while Andre Curbelo dropped 12 points and seven rebounds. The Orange and Blue started strong, scoring 28 points in the paint in the first half and converting six dunks, including two by the freshman Andre Curbelo, one from Ayo Dosunmu, and three from Kofi Cockburn.
Cockburn led all scorers in the first half with 18, and Dosunmu dished out six assists in the first period.
Illinois didn't let up in the second half, jumping out to a 14 points lead less than two minutes into the second half and never letting up the lead. Dosunmu turned it on in the second half with 12 points in the period, and a steady dose of defense from Cockburn and Frazier led the Illini over the Hawkeyes for the second time this season.
SPREADING THE WEALTH
The Illini dished out 22 points on the afternoon, with Dosunmu recording nine assists, Frazier adding five, and Curbelo with three assists on the afternoon.
UP NEXT
The Illini are set to face off against fifth-seeded Ohio State tomorrow afternoon at 2:30 PM CT in the 2021 Big Ten Championship game. The game will be broadcasted live on CBS.
NOTES
• Illinois has won six straight and 13 of its last 14 games.
• Illinois has won three straight games against Iowa.
• Illinois advanced to the Big Ten Tournament championship game for the first time since 2008.
• Illinois is 7-6 all-time in the Big Ten Tournament semifinals.
• Illinois is 20-6 in Big Ten Tournament games when it is the higher seed.
• Illinois is 13-10 all-time in Big Ten Tournament games played in Indianapolis. The Illini will play its third championship game in Indianapolis (2004, 2008, 2021).
• Illinois owns the second-most Big Ten Tournament championship game appearances, advancing to the title game seven times:
– 10 Ohio State
– 7 Illinois, Michigan State, Wisconsin
• Illinois is a No. 2 seed in the BTT for the fourth time. Illinois is 7-2 as the No. 2 seed, winning the championship in 2003 and advancing to the semifinals in 1998 and 2009.
• Illinois has the third-most all-time Big Ten Tournament wins with 30:
– 33 Ohio State
– 32 Michigan State
– 30 Illinois
– 29 Michigan
COURTESY ILLINOIS ATHLETIC COMMUNICATIONS