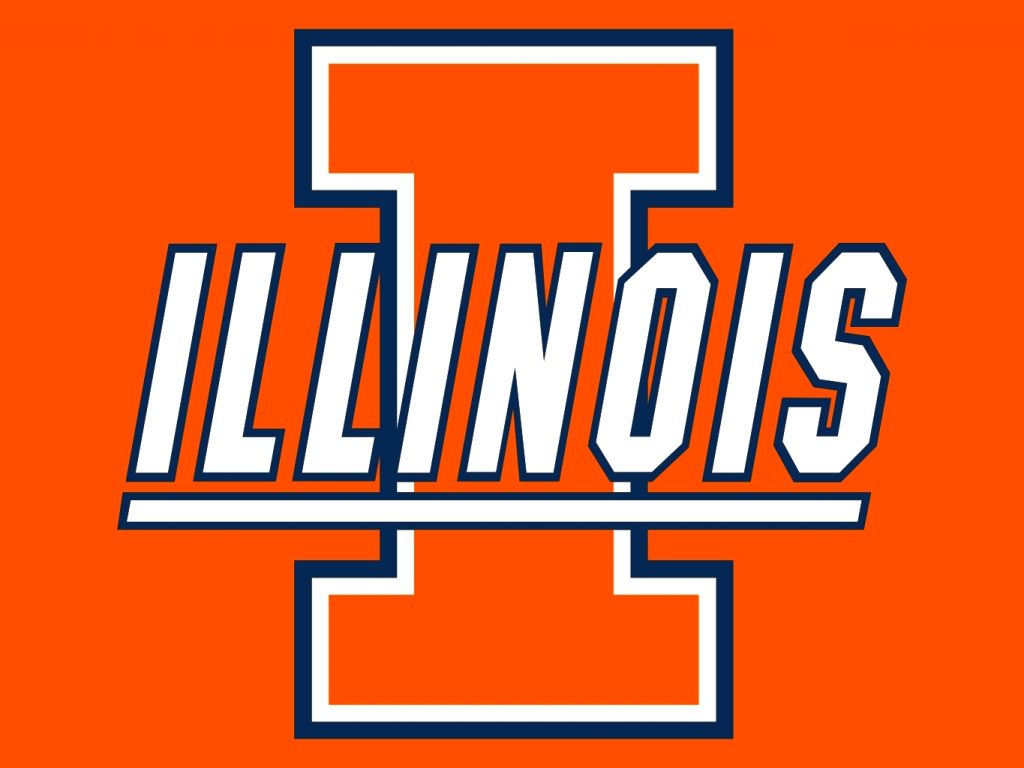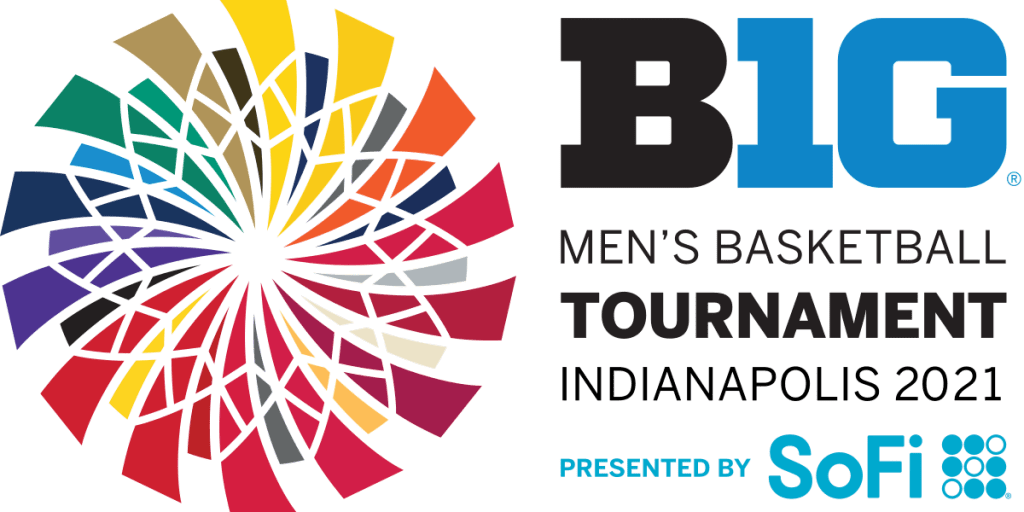 Career Record: 178-82 (.685), 8th year
At Illinois: 69-55 (.556), 4th year
Big Ten: 40-38 (.513)
Big Ten Tournament: 3-2
SERIES NOTES VS. OHIO STATE
Record: Illinois leads 107-80
Streak: Illinois W-1
Record in Big Ten Tournament: Tied, 2-2
Underwood vs. Ohio State: 2-4
This Year's Meetings: #21 OSU 87, #14 ILL 81 (1/16 @ILL) & #4 ILL 73, #7 OSU 68 (3/6 @OSU)
ILLINI BIG TEN TOURNAMENT (BTT) NOTES
• Following an 82-71 victory over Iowa in the semifinals, No. 2 seed Illinois faces No. 5 seed Ohio State in the Big Ten Tournament championship game Sunday afternoon (2:30 p.m. CT, CBS).
• Illinois is making its first appearance in the BTT title game since 2008, and seventh all-time.
• Illinois is 2-4 all-time in the BTT championship game, winning titles in 2003 and 2005.
• Illinois is 2-2 against Ohio State in the BTT. This is the second meeting between the Illini and Buckeyes in the title game. No. 2 seed Illinois beat No. 8 seed Ohio State, 72-59, to claim the 2003 BTT championship.
• Illinois' No. 2 seed is its highest since 2009, when the Illini also were seeded second in the BTT.
• Illinois is a No. 2 seed in the BTT for the fourth time. Illinois is 7-2 as the No. 2 seed, winning the championship in 2003, advancing to the title game in 2021, and making the semifinals in 1998 and 2009.
• Illinois is 20-6 in BTT games when it is the higher seed.
• Illinois is 13-10 all-time in BTT games played in Indianapolis, with championship game appearances in 2004, 2008 and 2021.
• Illinois owns the third-most all-time BTT wins with 30.
1. Ohio State, 34
2. Michigan State, 32
3. ILLINOIS, 30
• Illinois is one of six conference schools to win multiple titles.
• Illinois owns the second-most BTT championship appearances, advancing to the title game seven times.
1. Ohio State, 10
T2. ILLINOIS, Michigan State & Wisconsin, 7
ILLINI ITEMS
• Illinois is one of the hottest teams in the country, winners of six straight and 13 of its last 14.
• Illinois is fourth in the current NET rankings, challenging for a No. 1 seed in the NCAA Tournament.
• Illinois leads the NCAA with 12 Quad 1 wins. The Illini own a combined 17 victories in Quads 1 and 2, which also leads the nation.
• Illinois is one of only two teams ranked in the top 10 in both offensive (7th) and defensive (5th) efficiency by kenpom, joined by Michigan.
• Illinois is No. 3 in kenpom adjust efficiency margin (32.00), the second-highest rating in program history behind the 2005 NCAA runner-up squad (2nd).
• Illinois faces No. 9 Ohio State looking for its sixth-consecutive win over a top-10 team this year. Illinois has tied the school record for top-10 wins in a single season with five, first set by the 1989 Flyin' Illini.
• No. 9 Ohio State will mark Illinois' fourth top-10 opponent in the last five games, following wins at No. 2 Michigan (March 2), at No. 7 Ohio State (March 6) and vs. No. 5 Iowa (March 13).
• Illinois is 31-28 all-time in top-10 match-ups, including 4-1 this season:
Dec. 3 #2 Baylor 82, #5 Illinois 69 Indianapolis (Jimmy V Classic)
Dec. 8 #6 Illinois 83, #10 Duke 68 Durham, N.C.
March 2 #4 Illinois 76, #2 Michigan 53 Ann Arbor, Mich.
March 6 #4 Illinois 73, #7 Ohio State 68 Columbus, Ohio
March 13 #3 Illinois 82, #5 Iowa 71 Indianapolis
• Illinois has won 22 games, the 34th 20-win season in school history. Following last year's 21-win regular season, Illinois has back-to-back 20-win campaigns for the first time since 2013 (23) and 2014 (20).
• Illinois went 16-4 in conference play, the winningest Big Ten season in school history. The previous UI record of 15 league victories was set in 1984 (15-3, co-champions) and equaled in 2005 (15-1, champions).
• Illinois won its last three regular season games, all on the road over an 8-day span against teams ranked in the top 11 in kenpom: at Wisconsin (11), at Michigan (2) and at Ohio State (7).
• The victories at No. 2 Michigan and at No. 7 Ohio State were Illinois' first against top-10 teams in back-to-back games since the 2005 NCAA Tournament, when the No. 1-ranked Illini defeated No. 9 Arizona in the Elite Eight and No. 4 Louisville in the Final Four.
• After a 16-year gap between defeating top-10 teams in consecutive games, Illinois is now trying to beat top-10 teams in back-to-back games two weeks in a row.
• Illinois is No. 3 this week, its highest ranking since claiming the No. 1 spot in the final AP poll of 2005. The Illini are in the Top 5 of a March poll for just the fourth time in the last 65 seasons (1989, 2001, 2005, 2021).
• The Illini have recorded a total of eight top-10 wins the last three years under Coach Underwood, including an active streak of five straight this season:
at #10 Duke (12/8) #7 Iowa (1/29) at #2 Michigan (3/2) at #7 Ohio State (3/6) vs. #5 Iowa (3/13)
• Illinois won nine road games this year, most among high-major conference teams and tied for fourth-most in the NCAA.
• Leading the Illini is Ayo Dosunmu. Owning numbers of 20.9 points, 6.2 rebounds, and 5.4 assists per game, Dosunmu is not only on his way to First-Team All-America status, but contending for National Player of the Year as well. He is the only player in the NCAA over the last 11 seasons to average at least 20 points, six rebounds and five assists, all while leading Illinois Basketball back among the nation's elite.
• Dosunmu is on pace to become just the second Big Ten player since 1993 to average 20 points, six rebounds and five assists, joining Ohio State's Evan Turner, the National Player of the Year in 2009-10.
• Dosunmu is a semifinalist for the Naismith Trophy and Wooden Award, finalist for the Cousy Award, and a unanimous first-team All-American by Sporting News and Sports Illustrated.
• Dosunmu recorded two triple doubles last month (vs. Wisconsin and at Minnesota) to join Michigan State's Magic Johnson as the only two players in Big Ten history with multiple triple doubles in league play.
• A unanimous first-team All-Big Ten selection, Dosunmu is the league's second-leading scorer while also leading the conference in assists.
• Dosunmu has scored in double figures in 40 straight games, the third-longest active streak in the NCAA.
• Kofi Cockburn ranks second in the NCAA with 16 double-doubles this season. He notched his first double-double since Feb. 16 in Friday night's win over Rutgers, finishing with 18 points and 12 rebounds.
• Cockburn excelled in Saturday's matchup with Big Ten Player of the Year Luka Garza of Iowa. Cockburn scored a game-high 26 on 11-17 FG, his second-highest point total of the season and seventh kenpom game MVP award. Garza, meanwhile, took 21 shots to reach 21 points.
• Cockburn's season-rebounding average has recently dipped under 10. At 17.6 ppg and 9.6 rpg, Cockburn is vying to become the first Illini player since Nick Weatherspoon in 1973 (25.0 ppg, 12.3 rpg) to average a double-double for an entire season.
• Dosunmu and Cockburn are combining for 38.5 points per game, the seventh-highest scoring duo nationally, and third among the high-major conferences.
• Freshman Andre Curbelo is averaging 13.7 points (82) and 6.5 rebounds (39) over the last six games.
COURTESY ILLINOIS ATHLETIC COMMUNICATIONS