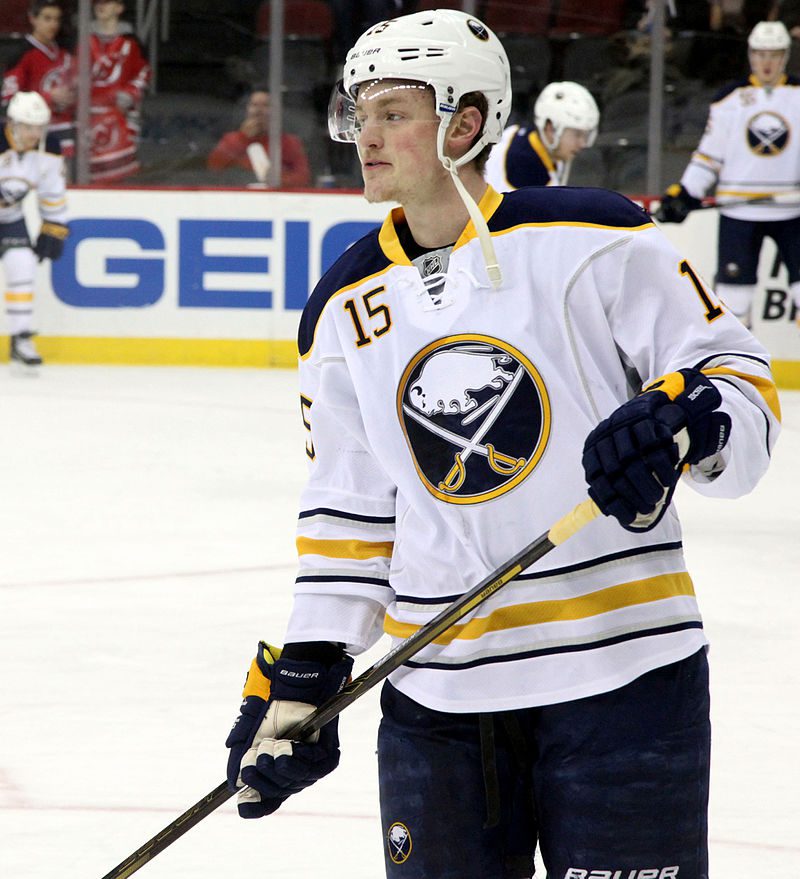 Buffalo Sabres captain Jack Eichel will be out for "the foreseeable future" with an upper-body injury, coach Ralph Krueger announced Saturday.
Eichel sustained the injury during Buffalo's loss to the New York Islanders on March 7. Krueger said Wednesday that Eichel had gone out of state for further assessments.
"Because of the nature of the injury, we can't put a fixed date on that," Krueger said. "We're expecting it to go on a little longer."
The Sabres are 0-8-2 in their last 10 games. Also more than that since returning from a two-week COVID-related hiatus on February 15, the team is 2-12-2. 
COURTESY BUFFALO SABRES MEDIA RELATIONS