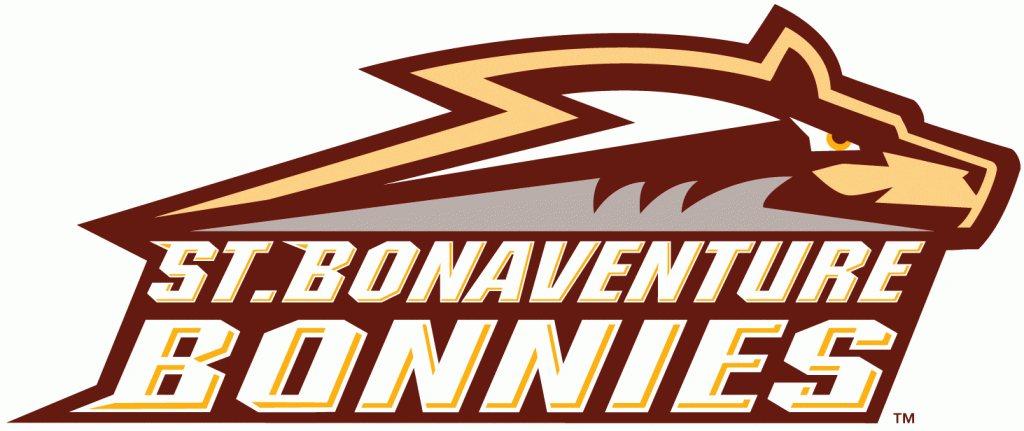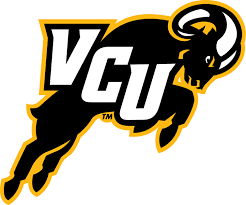 No. 1 ST. BONAVENTURE (15-4) vs No. 2 VCU (19-6)
Sunday, March 14 – 1:00 p.m.
Dayton, Ohio
TV: CBS
Online Coverage: Live Stats | Live Video | Live Audio
Complete Game Notes (PDF) || Championship Central
GAME NOTES
St. Bonaventure clinched the outright Atlantic 10 regular season championship and the top seed in the Atlantic 10 Tournament.
The Bonnies reached the Atlantic 10 Championship Game with a pair of dominating performances in Richmond last weekend. In the quarterfinals, the SBU dispatched No. 9 Duquesne, 75-59, before an impressive handling of No. 4 Saint Louis, 71-53, in the semifinals.
SBU is in its second Atlantic 10 Championship Game in the past three years when several members of this year's core were freshmen and suffered a 55-53 heartbreaker vs. SLU in the title game. Bona is in its fifth title game in program history and seeks its second A-10 title after last winning the crown in 2012.
It is the first-ever outright Atlantic 10 regular season crown in program history. The Bonnies owned a three-way share of the title in 2016. The Bonnies also won the 2012 Atlantic 10 Tournament Championship.
St. Bonaventure is in the midst of one of the best runs of success for any Atlantic 10 program. The Bonnies clinched their seventh consecutive season of double-digit conference wins, the longest active streak for any A-10 program. Since the 2011-12 campaign, the Bonnies won the league title in '12, a regular season crown in '16, reached the A-10 Championship Game in '19, scored an NCAA Tournament win in 2018 over blue blood UCLA and averaged 19 wins per season. Bona's 83 wins in A-10 games since '14-15 also are second-best among all A-10 programs, tied with VCU.
TRENDING NUMBERS 1 – St. Bonaventure leads the Atlantic 10 and ranks sixth in the nation in scoring defense by allowing just 60.1 points per game.1 – St. Bonaventure is the top-ranked Atlantic 10 team in the latest NCAA NET rankings.2 – Among all Atlantic 10 guards, Dominick Welch ranks second in the league on the glass with 6.2 rebounds/game.6 – St. Bonaventure had six COVID-related cancellations during non-conference play. Due to a team pause on Nov. 19, the Bonnies went from being slated to having the very first Division I game of the season Nov. 25 at 9 a.m. in Bubbleville vs. Towson to being one of the last teams in the nation to play their first game Dec. 15 vs. Akron.7 –Osun Osunniyi matched his career-high with seven blocks in the Atlantic 10 Semifinals vs. Saint Louis last Saturday and he has 17 blocks in the past three games. He has nearly set two program records already in the tournament – his 14 rebounds vs. Duquesne were one off the SBU A-10 Tournament record and his seven swats vs. SLU came just one short of the program record of eight by Andrew Nicholson in the 2012 A-10 Championship Game win over Xavier.11-0 – The Bonnies are undefeated when winning the battle of the boards (11-0).15 –Jalen Adaway has scored in double figures 12 times this year, including eight out of the past nine. During the last nine-game stretch, he is leading the team in scoring by averaging nearly 15 ppg (14.7). He led all scorers with 17 points in last Saturday's semifinal vs. Saint Louis and poured in 23 points at VCU in the February matchup. 15 –Osun Osunniyi enters Sunday's Championship Game with 10 blocks through two tournament games. He stands tied eighth in A-10 Tournament history, five off the Tournament record of 15 set by Rodney Blake (SJU) in 1986.18 –Alejandro Vasquez had a season-high 18 points, the most by any Bonnies bench player this year, Feb. 26 vs. GW. It was his highest scoring output since a 20-point effort in a win over Rutgers last year. His five 3s vs. GW represent a career-best.39 –Osun Osunniyi has 39 career games of three or more blocks. He needs four blocks to tie Youssou Ndoye '15 for third in program history for career blocks. 40 –Kyle Lofton has played the full 40 minutes 10 times this year, including in six of the last nine games. He has played 37 or more minutes in all but four games this year. He played a season-low 33 minutes vs. GW Feb. 26. Dominick Welch has played all 40 minutes five times this year and Jaren Holmes four times.44% –Jaren Holmes led the A-10 in 3-point percentage at nearly 44% for the regular season (35-80).56 – St. Bonaventure has allowed 56.0 ppg in its two A-10 Tournament wins over Duquesne and Saint Louis. 163 –Dominick Welch has 163 career three-pointers and needs four more to tie for eighth in St. Bonaventure career history. +174 – Despite being outsized in most of its games, the Bonnies are +174 in points in the paint this year. The Bonnies have been outscored in the paint just three times this year: at SLU on Feb. 6 when the Billikens owned a 20-18 edge in the painted area, at Davidson on Feb. 24 (24-18), vs. Dayton March 1 (24-20).
SEASON MEETINGS St. Bonaventure 70, VCU 54 (1/20/21)At halftime in the first matchup, VCU was seemingly off to a convincing victory over the St. Bonaventure men's basketball team, one like it had picked up in each of the past two years. The Bonnies used an incredible last 20 minutes – what head coach Mark Schmidt described as his team's best half out of any during his 14-year tenure with the program – to take down the Rams, 70-54. Dominick Welch delivered 19 points on 6-of-10 shooting including 5-of-6 from distance. Jaren Holmes added 18 points, nine rebounds, three assists and three steals while Kyle Lofton checked in with 12 points and three assists. VCU 67, St. Bonaventure 64 (2/12/21)Foul trouble and cold shooting put St. Bonaventure into a hole Friday night at VCU, but the Bonnies still nearly found a way before coming up one shot short, 67-64. It seemed like an uphill battle for much of the night with nearly all of Bona's regular starters battling foul issues at one point or another. Still, St. Bonaventure erased a double-digit second point deficit to close within three, 62-59, with 1:30 to play. After a jumper from Jalen Adaway in the lane cut the deficit to one possession, the Bonnies got a defensive stop and an opportunity to tie following a timeout with under a minute to go. A step-back jumper just inside the line from Adaway fell short, with the rebound lost out of bounds. Forced to foul, the Bonnies sent Bones Hyland to the line and he pushed the edge back to two possessions with a pair of free throws.
SERIES HISTORY This will be the 13th meeting all-time between St. Bonaventure and VCU – and it is the 11th since the Rams joined the Atlantic 10 in 2013. The Bonnies and Rams have never met in the Atlantic 10 Tournament. This will be the second meeting with a trip to the NCAA Tournament on the line: Prior to their first matchup as A-10 foes in 2013, the Bonnies defeated VCU in back-to-back years during the late 70s – a 63-61 victory in the 1978 ECAC Championship Game to reach the NCAA Tournament as well as a victory in the following season on home court. In the 1978 ECAC Championship, Tim Waterman's buzzer-beater sent the Bonnies to victory – and a spot in the NCAA Tournament – in Rochester's War Memorial Stadium with one of the most memorable shots in program history.
POSTSEASON RESUME St. Bonaventure is 11-4 against Quadrant 1-3 opponents this season, including 6-3 against Quadrant 1&2 teams. Bona scored Quad 1 wins on the road at Richmond and Davidson and on neutral court over Saint Louis and Quad 2 home victories over VCU and Davidson and on the road at Duquesne.
RICHMOND RECAP St. Bonaventure looked the part of a No. 1 seed last Friday and Saturday in Richmond, defeating ninth-seeded Duquesne, 75-59, in the quarterfinals before dominating fourth-seeded Saint Louis, 71-53. Osun Osunniyi had a tremendous performance of 18 points, 14 rebounds, six assists and three blocks vs. Duquesne. The 14 blocks are just one off the program's A-10 Tournament record of 15 while his six assists were just one off his career-high of seven assists set in January at Fordham, the most assists by a Bona center during the Mark Schmidt Era. All five Bonnies starters scored in double figures and the defense held Duquesne to 38 percent shooting. Against Saint Louis, the Bonnies avenged a February road loss in emphatic fashion. Jalen Adaway paced all scorers with 17 points and seven rebounds after suffering a bloody nose on a vicious elbow on the game's first possession. Kyle Lofton filled the stat sheet with 12 points, a career-high 10 rebounds (the first time he has ever led the team in rebounding) and six assists; Jaren Holmes posted 15 points and Osunniyi finished with seven blocks. In the two wins, Adaway averaged 14.5 ppg and 6.0 rpg; Holmes 14.5 ppg; Dominick Welch 13.5 ppg; Lofton 11.5 ppg, 7.5 rpg, 5.5 apg and Osunniyi 13.0 ppg, 9.5 rpg, 5.0 bpg, 4.0 apg. The Bonnies limited their two opponents to 56.0 ppg and 35% field goal shooting, including 27% from distance.
LOCKDOWN DEFENSE The Bonnies have held their opponents to 59 points or fewer in six straight games (an opponent has not reached 60 points since VCU had 67 Feb. 12) and under 65 points 12 times this year. During the last six games, Bona opponents are averaging 53.2 ppg and shooting 38% from the floor (30% from beyond the arc). Bonnies opponents have shot under 40 percent 13 out of 19 games.
IN GOOD COMPANY St. Bonaventure is the 2020-21 Atlantic 10 regular season champion. That bodes well for Bona's NCAA Tournament hopes: Since 2004-05, no team that has won the Atlantic 10 Regular Season Championship outright has missed out on the NCAA Tournament and it has not happened since the league was split into divisions.The A-10 was a multi-bid league in 2019 for the 14th straight year. The A-10 has received at least two bids to the NCAA Tournament 33 times in the league's 43-year history. The A-10 has received multiple at-large bids in 11 of the last 12 years and 24 times overall.
A-10 TOURNEY SUCCESS St. Bonaventure is 13-9 in A-10 Tournament play under head coach Mark Schmidt. The Bonnies have reached at least the quarterfinals each of the last six seasons the tournament has been completed. SBU has won at least one game in the tournament in each of the past four tournaments (SBU did not play last year prior to the tournament's cancellation) and in eight of the 11 seasons they have qualified under Coach Schmidt. Schmidt's teams have been to the semifinals five times and the title game three times (2012, 2019, 2021). The Bonnies have now reached the semifinals in 2018, 2019 and 2021 – three straight years the tournament has been played.
IRON MAN FIVE 2.0 One of St. Bonaventure's legendary teams from its rich basketball history is a team Bona fans refer to as the "Iron Man Five." The 1967-68 Bonnies team went an undefeated 22-0 in the regular season and rose to No. 3 in the national rankings behind a starting five that played nearly every second (Bob Lanier, Bill Butler, Jim Satalin, Bill Kalbaugh, John Hayes). This year's starters have a similar "iron man" feel with all averaging over 32 minutes per game. Over 88 percent of St. Bonaventure's season scoring has come from its regular starting five, the highest percentage in the nation. ———
For the latest news on St. Bonaventure athletics, stay connected on social media. Follow the Bonnies on Twitter @GoBonnies and get men's basketball updates @BonniesMBB. Keep up with the Bonnies on Facebook /GoBonnies and on Instagram @GoBonnies.
COURTESY ST. BONAVENTURE ATHLETIC COMMUNICATIONS