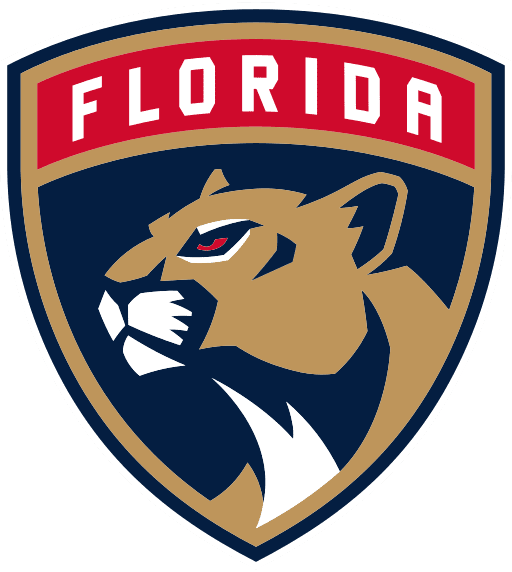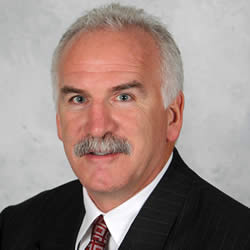 Joel Quenneville was named head coach of the Florida Panthers on April 8, 2019.

Quenneville has more than 20 years of NHL head coaching experience with the St. Louis Blues (1996-2004), Colorado Avalanche (2005-2008) and Chicago Blackhawks (2008-2018) organizations. A native of Windsor, Ontario, Quenneville owns the second-most regular season wins as an NHL head coach in NHL history.
Quenneville is a four-time Stanley Cup champion, with three championships won as a head coach of Chicago (2010, 2013, 2015) and one as an assistant coach with Colorado (1996).
Quenneville was the recipient of the Jack Adams Award in 1999-00, as he led St. Louis to a President's Trophy.
The former defenseman was selected by the Toronto Maple Leafs in the second round (21st overall) of the 1978 NHL Entry Draft, Quenneville played in 803 career NHL regular season games, recording 190 points (54-136-190) with Toronto, the Colorado Rockies, New Jersey Devils, Hartford Whalers and Washington Capitals .
Florida Panthers: Media Notes
RECENT TRANSACTIONS
March 8: D Riley Stillman recalled from Taxi Squad, F Grigori Denisenko, D Kevin Connauton loaned to Taxi Squad
March 7: F Owen Tippett loaned to Taxi Squad
March 6: F Owen Tippett and F Grigori Denisenko recalled from Taxi Squad, D Riley Stillman loaned to Taxi Squad
March 2: F Owen Tippett loaned to Taxi Squad
March 1: F Owen Tippett, D Riley Stillman recalled from Taxi Squad, F Brett Connolly loaned to Taxi Squad, F Noel Acciari activated from IR, F
Anthony Duclair and D Noah Juulsen placed on IR, F Logan Hutsko agreed to terms on a 2-year entry-level contract (starting 2021-22)
BAPTIST HEALTH INJURY REPORT
D Markus Nutivaara | Upper-Body IR | Games Missed: 12
F Anthony Duclair | Lower-Body IR | Games Missed: 4
D Noah Juulsen | Upper-Body IR | Games Missed: 4
D Anton Stralman | Lower-Body | Games Missed: 2
Total Man Games Lost Due to Injury: 25
PANTHERS vs. BLUE JACKETS
ALL-TIME vs. CBJ: 11-14-0-10
ALL-TIME ROAD vs. CBJ: 4-10-0-5
STREAKS: FLA has earned points in each of its last three games at CBJ (1-0-2)
2020-21 vs. CBJ: 1-0-1
LAST ROAD WIN vs. CBJ: Jan. 26, 2021 (4-3 W-Shootout)
CATS STATS
Over FLA's last 18 games (Feb. 4 – March 7), the club has posted a league-best 458 hits and 140 takeaways. In that span, Radko Gudas ranks first in
the NHL for hits (93) and Eetu Luostarinen ranks tied for third in the NHL for takeaways (16).
FLA leads the NHL in shots per game (34.1).
Over FLA's last five games they have scored nine third-period goals, tied for the league lead over that span (Feb.27-March 7).
Keith Yandle has recorded 30 points (4-26-30) over 44 career games vs. CBJ.
Aleksander Barkov has registered 13 points (6-7-13) over 18 career games vs. CBJ.
Patric Hornqvist has produced 29 points (16-13-29) over 46 career games vs. CBJ.
CLASHING WITH COLUMBUS
FLA has earned points in each of their two games at CBJ this season (1-0-1) after a seven-game winless streak at Nationwide Arena (0-4-3, Feb. 27,
2016-Feb. 4, 2020). Carter Verhaeghe (2-1-3) and Anthony Duclair (0-3-3) lead FLA with three points each vs. CBJ this season. Sergei Bobrovsky owns a 2-1-1 record and .930 save percentage over four career games against his former club, including a 4-3 shootout victory Jan. 26 where he denied 4 of 5 CBJ shooters to earn the victory. Each of Florida's last three matchups against CBJ, dating back to Dec. 31, 2019 have been one-goal games and
all three have gone to OT.
ROAD WARRIORS
Florida owns an 8-2-1 record on the road this season, registering a 7-2-0 record over their last nine road games. Florida's .773 road points percentage ranks second among NHL teams. On the opposition's ice this season, the Panthers have logged a 89.5 PK% (34/38). Aleksander Barkov (5-10-15) and Jonathan Huberdeau (4-11-15) lead the Cats in road scoring. Huberdeau and Aaron Ekblad have scored a team-best five goals on the road this
season.
SHOTS FIRED
Over Florida's last 11 games (Feb. 17-March 7), the club has accumulated a league-leading 415 shots on goal and rank second with 36 goals scored. In that span, Aleksander Barkov and Patric Hornqvist lead the Panthers in shots on goal (40). Through the 11 games, the Panthers have averaged a league-best 37.7 shots per game. The Cats registered a season-high 52 shots on goal on Feb. 22 vs. DAL, marking the highest shot total in a game for all NHL teams this season.
CAPTAIN BARKY
Panthers Captain Aleksander Barkov enters tonight's game on a season-high six-game point streak (1-7-8). The native of Tampere, Finland has registered 16 points (4-12-16) over his last 12 games. Over Florida's four games in March, Barkov has produced a team-leading six assists. Owning the second-most points in franchise history, Barkov ranks second on the Panthers this season in points (27), is tied for first on Florida in assists (19) and even-strength points (17). He leads the Panthers in shots on goal (85), takeaways (21), total ice time for forwards (504:26) and faceoff win percentage (52.0 – min. 100 faceoffs).
JONNY ON THE SPOT
Jonathan Huberdeau has amassed 13 points (6-7-13) over his last 12 games. Huberdeau leads the Cats in points (29), goals (10) and power-play points (12), while tied for first on the club in assists (19). On March 6 at NSH, Huberdeau scored his 158th NHL goal, passing Scott Mellanby for the third-most goals scored in franchise history. Huberdeau's 24.4 shooting percentage ranks first on Florida (min. 20 shots). Among all players who have played at least 20 games, Huberdeau's shooting percentage ranks eighth in the NHL. The native of Saint-Jerome, Quebec enters tonight's game with multi-point games in two of his past three games and leads FLA with nine multi-point performances.
EK'S GON' GIVE IT TO YA
Aaron Ekblad enters tonight's game with three goals and six points over his last three games. The 25-year-old produced a career-high four points (2-2- 4) on March 4 vs. NSH, tying the franchise record for points recorded in a game by a defenseman. Of Ekblad's three goals over his last three games, he has tallied two on the power play. The Panthers franchise leader in goals (80) and power play goals (28) by a defenseman, Ekblad's nine goals and five
power play goals this season leads all NHL defensemen. He is one goal shy of reaching 10 goals in a season for the sixth time in his seven-season career. Only four defensemen have registered six seasons with at least 10 goals since Ekblad entered the NHL in 2014-15. Ekblad leads the Panthers with 604:10 total TOI and leads the club's defensemen in goals (9) and points (17). The Panthers own a 93.8 5v5 SV% with Ekblad on the ice, the highest percentage among Panthers defensemen who have played at least 15 games.
1KYANDLE
March 7 at CAR, Keith Yandle skated in his 1,000th NHL game, becoming the 12th player in history to play their 1,000th NHL game with the Panthers. The native of Boston, Mass., became the 352nd NHL player, 116th defenseman, 52nd U.S.-born player and the 19th U.S.-born defenseman to reach the 1,000 games played milestone. Yandle is the fifth member of the 2005 NHL Draft class to reach 1,000 games and only the second defenseman to do so. The owner of the third-longest "Ironman" streak in NHL history (890), Yandle has posted three assists over his last three games.
FRANK THE TANK
Frank Vatrano enters tonight's game with four goals over his last six games. Each of his last four goals in that span have been scored in the third period. All eight of Vatrano's goals this season have been scored at even-strength. He is tied for first on the club in even-strength goals, game-winning goals (2) and third-period tallies (5).
NOEL'S GOALS
Noel Acciari has produced four points over his past two games (3-1-4). He registered his first three goals of the season on March 6 at NSH, recording his third career hat trick (all with FLA). Acciari is the fourth Panthers player in franchise history to have recorded at least three hat tricks with the club, joining Pavel Bure (10), Ray Sheppard (5) and Olli Jokinen (4). Acciari leads all FLA forwards in blocked shots (22) and is tied with Ryan Lomberg
for first among FLA forwards in hits (40).
BETWEEN TWO POSTS
Sergei Bobrovsky has posted a 3-0-1 record over his last four starts (Feb. 25 – March 6). Over that span, Bobrovsky has posted a .920 save percentage and .938 even-strength save percentage. Among goalies who have played in four games over that span his SV% ranks fifth and EV-SV% ranks second in the NHL. Chris Driedger has earned wins in four of his last seven starts (4-2-1) and owns a .920 even-strength save percentage over those games.
HORN SECTION
Patric Hornqvist ranks tied for second on FLA in goals (9) and has produced 20 points (9-10-19) in 24 GP with FLA this season. Hornqvist's assist on March 6 at NSH marked his 500th NHL point. Hornqvist is the 27th Swedish-born NHLer to reach 500 points. The two-time Stanley Cup Champion has recorded five points (2-3-5) over his last six games. He leads all Panthers forwards with five power play goals and stands at second on FLA in shots on goal (83).
KEEP ON MARCHIN'
Mason Marchment enters tonight's game with five points (2-3-5) over his last six games. The 25-year-old scored his first NHL goal on March 4 at NSH. Marchment's 12 hits over his last six games leads all FLA forwards.
RETURN OF THE MACK
MacKenzie Weegar posted his second goal of the season March 7 at CAR. He leads the Panthers with 477:51 total even strength TOI. Weegar's 11 even-strength points (2-9-11) leads all Panthers defensemen. The 27-year-old leads the Cats with 28 blocked shots and ranks second on FLA with 60 hits and 538:02 total TOI.
THE BUTCHER
Radko Gudas leads the Panthers in hits (115), plus/minus (+11) and on-ice even-strength goal differential (11), while ranking second on the club in blocked shots (24). Gudas enters tonight's game leading all NHL defensemen in hits and is three assists away from his 200th NHL assist.
PANTHERS TAXI SQUAD
F Brett Connolly – 10
F Grigori Denisenko – 14
F Owen Tippett – 74
D Kevin Connauton – 44
G Philippe Desrosiers – 30
COURTESY FLORIDA PANTHERS MEDIA RELATIONS