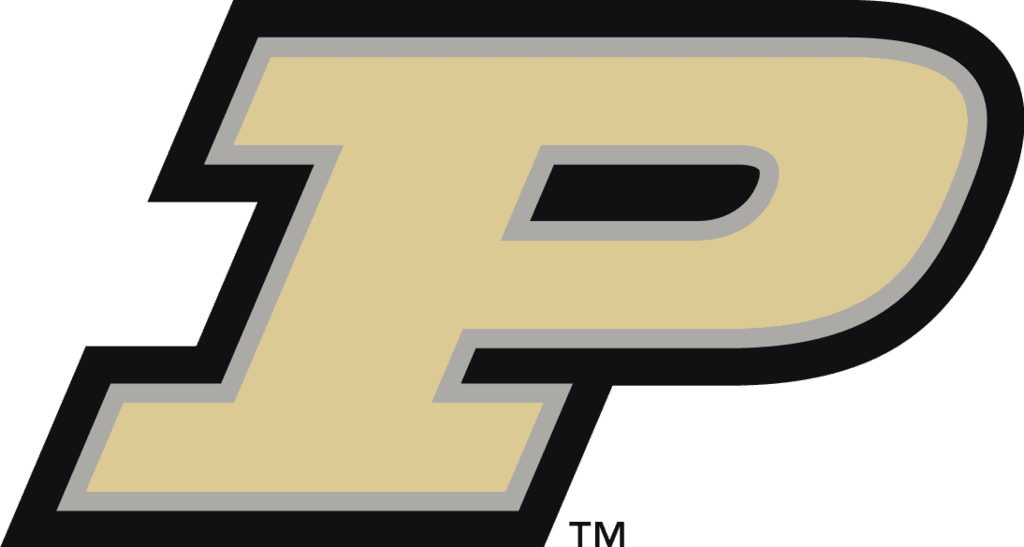 Boilermakers swept Ohio State during the regular season
(5) Ohio State vs. (4) Purdue • Date: Friday, March 12 • Time: 2 p.m. • Where: Lucas Oil Stadium • TV: Big Ten Network (Brandon Gaudin/Shon Morris/Rick Pizzo) • Radio: 97.1 The Fan (Paul Keels/Ron Stokes) • Satellite Radio: Sirius (TBD), XM (TBD), Internet (TBD)
Game Basics
Ohio State entered the 2021 Big Ten Tournament as the No. 5 seed and defeated No. 13 Minnesota 79-75 Thursday at Lucas Oil Stadium in Indianapolis. The Buckeyes take on No. 4 seed Purdue Friday.
Chris Holtmann teams are 3-4 all-time against the Boilermakers. The Buckeyes are 3-1 when facing Purdue on a neutral court, all in Big Ten Tournament games. As a ranked team, the Buckeyes are 28-9 in the series. Purdue is 22-16 when ranked in games vs. the Buckeyes. When both teams are ranked, Ohio State is 7-3.
Ohio State is ranked No. 9 in the Associated Press poll this week. Purdue is No. 20.
Before Thursday, Ohio State played one other game at Lucas Oil Stadium, a 67-62 win for the Buckeyes over No. 7 Notre Dame Dec. 12, 2008. Evan Turner scored 28 with 10 rebounds and five assists.
Ohio State is 28-15 all-time in Big Ten Tournament play with eight appearances in the title game. The Buckeyes are 14-6 in conference tournament openers, 5-3 as the No. 5 seed and 22-4 when the higher seed. The Buckeyes are 10-2 in tournament openers over the last 12 years of the event.
Liddell Named First Team All-Big Ten
The coaches in the Big Ten have named Ohio State sophomore forward E.J. Liddell a member of the 2021 First Team All-Big Ten Team. The announcement was made March 9. Liddell was named to the second team by the league media. Both the coaches and media selected junior guard Duane Washington Jr. a third-team All-Big Ten selection. Senior Kyle Young was a Sportsmanship Award honoree. The Buckeyes have now had 74 student-athletes named All-Big Ten all time.
Ohio State Big Ten Tournament History
The No. 5 seed in the 2021 Big Ten Tournament, the Buckeyes are 28-15 all-time in BTT play since the event began in 1998. Ohio State has won 25 of its last 36 league tournament games, including 17 of the last 24. By seed, Ohio State is 11-2 as No. 1, 3-1 as No. 2, 2-1 as No. 3, 5-3 as No. 5, 2-2 as No. 6, 1-1 as No. 7, 4-2 as No. 8, 0-1 as No. 9 and 0-2 as No. 11. Ohio State has entered the tournament as the No. 1 seed five times (2000, 2006, 2007, 2010, 2011). The Buckeyes have four titles (2007, 2010, 2011, 2013) and eight title game appearances (2003, 2006, 2009, 2012). Ohio State, 14-6 in BTT openers, has been seeded higher in 26 BTT games all-time and are 22-4 in those games. As the lower seed, the Buckeyes are 6-11 all-time. Ten of the Buckeyes' opening games in the last 17 years have been decided by six or fewer points. Ohio State is 9-1 in those games.
Holtmann Finalist for Naismith COY
Chris Holtmann, now in his fourth season as head coach of the Buckeyes, is one of 10 finalists for the 2021 Werner Ladder Naismith Men's Coach of the Year, the Atlanta Tipoff Club announced March 5. Holtmann was named to the midseason watch list for the honor Feb. 19. Holtmann has guided the Buckeyes to an 19-8 overall record and a 12-8 mark in the Big Ten this season.
Liddell Makes Naismith Watch List
Sophomore E.J. Liddell was named to the 2021 Jersey Mike's Naismith Trophy Midseason Team for Men's Player of the Year, the Atlanta Tipoff Club announced Feb. 11.
"E.J. has earned this prestigious recognition and I am really happy for him," Chris Holtmann, head coach of the Buckeyes, said. "He is a gifted player and his growth has been impressive. E.J. has been a joy to coach. He understands there is much work ahead of us this season and I know he is committed to working toward daily improvement."
Liddell, a forward from Belleville, Illinois, leads the Buckeyes in scoring (16.0 ppg.), rebounding (6.5 rpg.) and blocks (26). He is third in steals (16).
Buckeyes Shine at the Line
Ohio State ranks No. 6 nationally in free throws made with 447 and No. 19 in attempts (584). Senior CJ Walker is No. 1 nationally in free throw percentage (71-75/.947).
Trending Toward 1,000 (points)
Junior Justice Sueing reached 1,100 career points with 16 vs. Indiana. He scored 886 points in two seasons at California and now has 289 as a Buckeye this season. Four other current Buckeyes could reach 1,000 this year as well. Graduate transfer Seth Towns (Harvard), senior CJ Walker (Florida State) and senior Jimmy Sotos (Bucknell) all started careers elsewhere but could reach 1,000 points in Columbus. Junior Duane Washington Jr. has scored all his points as a Buckeye.
Prev. at OSU Total
Justice Sueing 886 289 1,175
Seth Towns 825 76 901
Duane Washington Jr. 979 979
CJ Walker 440 482 922
Jimmy Sotos 810 20 830
Series History: Purdue Boilermakers
Purdue leads the all-time series with Ohio State, 90-85. The Buckeyes are 55-31 overall in Columbus vs. the Boilermakers. Ohio State is 11-4 vs. Purdue while playing at Value City Arena (1999-present). Purdue owns the edge in games played in West Lafayette, Indiana, 58-27. When playing at Mackey Arena (1968-present), Purdue is 29-15 all-time vs. the Buckeyes. When the teams tip on a neutral court, Ohio State is 3-1, all in the Big Ten Tournament. In series history, Ohio State has been ranked among the Top 25 in the weekly Associated Press Poll 37 times with an overall record of 28-9 in those games. Purdue has been ranked 38 times when facing the Buckeyes. The Boilermakers are 22-16 in those games. The teams have been ranked 10 times simultaneously when facing one another. Ohio State is 7-3 in those games. Juniors Justice Sueing (11.0 ppg.) and Duane Washington Jr. (10.4 ppg.) lead Ohio State in scoring vs. the Boilers. Senior Kyle Young is the top rebounder with 5.6 boards a game in five career meetings.
Ohio State vs. the Big Ten
The Buckeyes own an overall record of 850-747 against current league members. Chris Holtmann faced six league opponents during his six years as a head coach prior to taking over for the Buckeyes in 2017-18. He entered his first year of Big Ten competition with a 4-5 record vs. conference foes. He is 52-39 vs. conference opponents in 10 years as a head coach.
109 Years in Big Ten
Ohio State celebrated 108 years as a member of the Big Ten Conference in men's basketball in 2020. The Buckeyes finished in the No. 6 spot in the 1913 conference standings, the first season of league play. Over 108 seasons, Ohio State has earned 20 Big Ten regular-season titles with 29 NCAA Tournament appearances, one national championship (1960) and 10 trips to the Final Four. Ten former coaches and players are members of the Naismith Memorial Basketball Hall of Fame while 55 student-athletes have been drafted by National Basketball Association teams, including 24 in the first round.
Buckeyes Post 20 Wins in 2019-20, Now Have 20+ Wins in 15 of the Last 16 Seasons
Ohio State has 30 seasons with 20 or more wins and three with 30 or more. Chris Holtmann has won at least 20 games in each of his three years at Ohio State and the Buckeyes have won 20 or more games in 15 of the last 16 seasons.
Seven Seasons with 20 Wins for Holtmann
Holtmann teams have won 20 or more games in each of his last seven full years as a head coach. The Buckeyes finished 21-10 in 2019-20. Ohio State finished 20-15 overall after the win vs. Iowa State and the loss to Houston in the 2019 NCAA Tournament. Gardner-Webb won 21 games in 2013 with Holtmann at the helm. Butler reached 23, 22 and 25 wins over the three seasons before Holtmann took over at Ohio State in 2017-18. Of Ohio State's 14 head coaches in the history of men's basketball, only Gary Williams and Thad Matta won 20 games in their first season in Columbus. The Buckeyes were 25-9 in 2017-18. Williams was 20-13 in 1987 and took the Buckeyes to the NCAA Tournament, where the team defeated Kentucky for its 20th win of the season before losing to Georgetown. Matta was 20-12 in 2005 but the Buckeyes were ineligible for postseason competition that year. Ohio State won its 20th game in the 2005 Big Ten Tournament over Penn State before ending the season with a loss to Wisconsin. Holtmann is the first Ohio State coach in history to win 20 regular-season games in his first year in Columbus. The 25 wins in 2017-18 is an Ohio State record for most wins by a first-year coach. He also joins Matta as the only Ohio State head coaches to win 20 or more games in each of their first three seasons in Columbus.
Ohio State's 30 20-Win Seasons
The win over No. 19 Michigan March 1 gave the Buckeyes win No. 20 for the 2019-20 season. The feat marked the 30th time in Ohio State men's basketball history the Buckeyes reached 20 victories in a season. The first was in 1950 when William H.H. Dye led the Buckeyes to a 22-4 record in his final of four seasons on the Ohio State sidelines. Fred Taylor was the next coach in Columbus to guide Ohio State to the 20-win plateau with a 25-3 season in 1960, the year the Buckeyes reached and won the NCAA title game. Taylor led Ohio State to six 20-win seasons in his career, including a streak of four-consecutive from 1960-1963. Taylor's last 20-win campaign was in 1971. Eldon Miller led Ohio State to four 20-win campaigns from 1980-85 before Gary Williams coached two seasons with 20-13 records in 1987 and 1988. Randy Ayers' 1991 and 1992 seasons both ended with 20 or more wins with 27 and 26 respectively. The Thad Matta era (2005-2017) included 12-consecutive 20-win seasons from 2005-2016. Chris Holtmann has reached 20-plus wins in each of his three seasons in Columbus to give the Buckeyes a total of 30 in Ohio State history.
Jackson To Enter College Basketball Hall of Fame Class of 2021
Jim Jackson, one of the all-time great players in Ohio State men's basketball history and currently the program's seventh all-time leading scorer, is among six former players and two coaches who have been selected to the National Collegiate Basketball Hall of Fame Class of 2021. Jackson piled up 1,785 points in just three seasons at Ohio State, from 1989-92. Jackson averaged 5.9 rebounds and four assists per game while shooting over 50 percent from the field. He led Ohio State to Big Ten titles in 1991 and 1992 and was a two-time All-American and Big Ten Player of the Year. In February of 2001, his No. 22 was retired.
Holtmann Era in Columbus
June 9, 2017 marked the first day of the Chris Holtmann era at Ohio State. After six seasons as a head coach, including three at Butler, Holtmann became the 14th head coach in Ohio State men's basketball history. In his career to date, Holtmann already has earned coach-of-the-year honors in the Big South Conference (2013), where he spent three seasons coaching Gardner-Webb (2001-13), and in the Big East (2017) in the final of three seasons with the Bulldogs. His first game in Columbus, a win over Robert Morris, was the 200th of his head coaching career. Holtmann was named the 2018 Big Ten Coach of the Year, has won at least 20 games in each of his three seasons in Columbus, has taken the Buckeyes to back-to-back NCAA Tournament appearances and has won an NCAA game each season.
Holtmann vs. the Ranked
In 10 seasons as a head coach, three at Gardner Webb (2011-13), three at Butler (2015-17) and now in Year Four at Ohio State, Chris Holtmann is 28-36 overall against opponents ranked among the Associated Press Top 25. He was 0-2 at Gardner-Webb and 13-13 at Butler. His teams were 6-9 vs. Top 10 foes at Butler and 3-4 vs. Top 5 opponents. He is 15-21 at Ohio State.
Ohio State vs. The Ranked
The Buckeyes have an all-time record of 179-280 (5-4 in 2020-21) vs. ranked opponents in the Associated Press Top 25. That includes a mark of 77-138 vs. Top 10 foes. As a ranked team, Ohio State is 545-168 all-time. In games when both teams enter with a Top 25 ranking, Ohio State is 87-85. When ranked among the Top 10 nationally, Ohio State is 349-84. Chris Holtmann teams at Ohio State are 52-25 when ranked in the AP poll.
• The Buckeyes are 40-72 vs. Top 5 opponents all-time. The Buckeyes knocked off No. 1 Michigan State 80-64 in Columbus and No. 3 Purdue 64-63 in West Lafayette in 2018. Ohio State's last non-conference game vs. a Top 5 opponent was in New Orleans vs. No. 5 North Carolina in the CBSSports Classic (L, 86-72, 12/23/17). Ohio State's last win vs. a non-conference Top 5 opponent was 74-67 in the CBS event over No. 4 Kentucky in Brooklyn, New York, Dec. 19, 2015. Ohio State was unranked vs. Michigan State, the Tar Heels and Wildcats. Against the nation's No. 1 team, Ohio State is 9-11 all-time, including a 6-5 record in Columbus. At Value City Arena, Ohio State is 35-29 vs. ranked opponents, 30-24 vs. ranked Big Ten foes, 6-4 vs. Top 5 teams and 3-2 against No. 1 ranked competition.
Young Graduates Early
Kyle Young, a senior on the 2020-21 Ohio State men's basketball team, graduated with a bachelor's degree in sport industry Aug. 9. He began a graduate program in sport management this fall. Young, an academic All-Big Ten winner in both 2019 and 2020, was an Ohio State Scholar Athlete in 2020 and was named to the 2019-20 National Association of Basketball Coaches (NABC) Honors Court for academic excellence. Trevor Thompson, who lettered from 2016-17, also completed Ohio State's Degree Completion Program with a degree in sport industry last summer.
Young, Jallow Earn NABC Honors
Kyle Young and Musa Jallow were selected as members of the 2019-20 NABC Honors Court, recognizing more than 1,350 men's collegiate basketball student-athletes who excelled in academics during the past season. In order to be named to the Honors Court, a student-athlete must meet a high standard of academic criteria. The qualifications are as follows:
1. Academically a junior or senior and a varsity player.
2. Cumulative grade point average (GPA) of 3.2 or higher at the conclusion of the 2019-20 academic year.
3. Students must have matriculated at least one year at their current institution.
4. Member of a NCAA Division I, II, III, or NAIA Division I or II institution with a NABC member coach.
Hummer Named Big Ten Distinguished Scholar
Danny Hummer, a graduate student at guard with the Ohio State men's basketball team in 2019-20, was named a 2020 Big Ten Distinguished Scholar, the conference office announced July 1. To be eligible for the honor, Big Ten student-athletes must have a grade-point average of 3.7 or higher the previous academic year. Hummer, who also earned Academic All-Big Ten honors in both 2019 and 2020, claimed Ohio State's 2020 Big Ten Sportsmanship Award and was an OSU Scholar Athlete (2020), is working on a postgraduate degree in kinesiology. He remains a part of the Ohio State program as a graduate manager.
Banks Recognized by CSCCa
Quadrian Banks, strength and conditioning coach for the Ohio State men's basketball team, was named Master Strength and Conditioning Coach by the Collegiate Strength and Conditioning Coaches Association (CSCCa), the organization announced May 13. This honor is the highest given in the strength and conditioning coaching profession, and the ceremony is the highlight of the association's National Conference each year. Master Strength and Conditioning Coach Jeff Madden will present Coach Banks with the blue MSCC Jacket, May 6, 2021, in Fort Worth, Texas, at the 2021 CSCCa National Conference because the 2020 CSCCa National Conference was canceled as a result of COVID-19.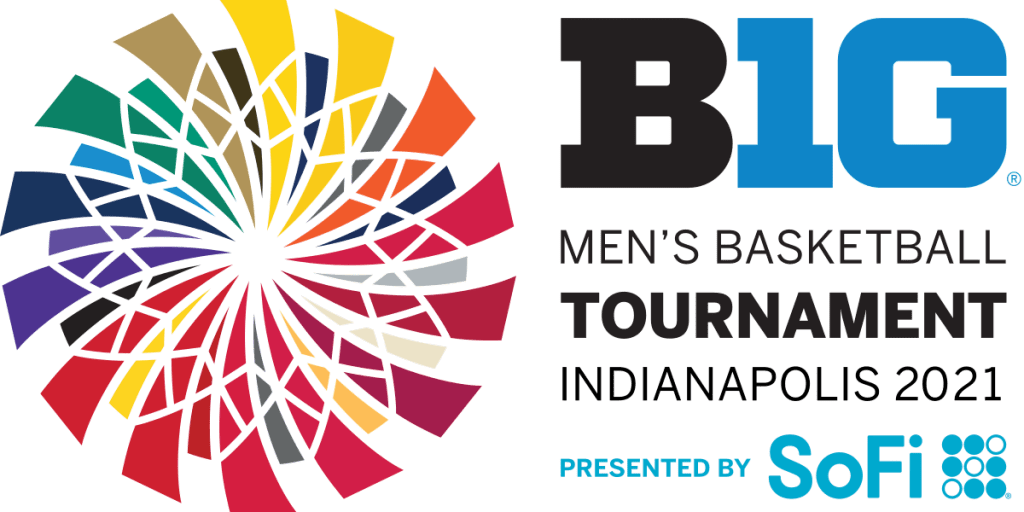 COURTESY OHIO STATE ATHLETIC COMMUNICATIONS