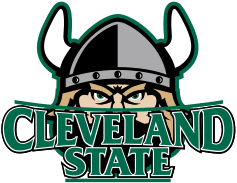 CLEVELAND, Ohio – Cleveland State head men's basketball coach Dennis Gates has been named the Horizon League Coach of the Year for the second consecutive season. Junior Tre Gomillion is this year's Defensive Player of the Year, while senior Torrey Patton is an All-League First Team member and junior forward Deante Johnson sits on the All-League Defensive Team alongside Gomillion. New this year, the All-League teams were only voted on by the 12 head coaches.
In only his second year at the helm for the Vikings, Gates is the first Cleveland State head coach in program history to be awarded Horizon League Coach of the Year in back-to-back seasons. Last year, Gates shared the award with Wright State head coach Scott Nagy. He is also only the eighth head coach in Horizon League history to be awarded the honor in consecutive seasons.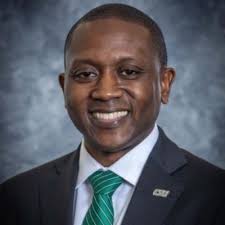 Under Gates' leadership, the Vikings are the 2020-21 Horizon League Regular Season Co-Champions, finishing atop the #HLMBB standings for the first time in 10 years (2010-11). It's only the second time the Green and White have finished the HL regular season No. 1 and the fifth time in school history: 2020-21, 2010-11 (Horizon League), 1992-93, 1985-86, 1984-85 (Mid-Continent Conference/AMCU).
The Vikes enter the 2021 Horizon League Tournament as the No. 1 overall seed, slated to host a quarterfinal contest on Tuesday, March 2nd.
Cleveland State finished #HLMBB play with 16 wins, marking the most wins in any conference/league play in team history (previously 15, 1992-93 season). The second-year head coach led Cleveland State to its best start in league play in program history, rattling off nine straight wins. The nine wins also mark the program's longest winning streak since winning 12 consecutive games in the 2010-11 season.
In the classroom, nine Vikings made the Horizon League's Fall Academic Honor Roll, leading all Horizon League men's basketball programs. Cleveland State men's basketball had eight student-athletes on the Cleveland State Dean's List this past fall, while Ben Sternberg appeared on the President's List. As a team, the Vikes had a team GPA of 3.43.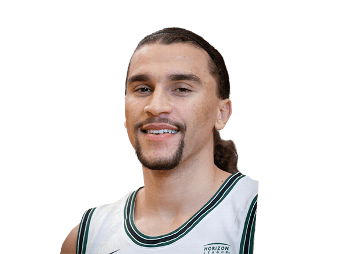 Tre Gomillion has been awarded the 2020-21 Horizon League Defensive Player of the Year, as well as a member on the All-League Defensive Team. The junior joins Cedric Jackson (2008-09) and Norris Cole (2010-11) as the only Viking to win the league's award.
Gomillion, who has appeared and started in every game of his two-year Cleveland State career (55 games, 55 starts) averaged 9.5 points on .506 shooting from the field and 4.7 rebounds in 27.1 minutes per game this season. The Augusta, Georgia, native swiped 18 steals in conference play, which included a career-high four steals in a win over Green Bay on Jan. 30. Gomillion had five games of recording at least two thefts this season.
On the offensive side of the court, the junior recorded a career-high 23 points on a near perfect clip from the floor, shooting 11-12 (.917) in a win over Youngstown State on Dec. 27. Gomillion's .917 mark from the field ties him for the fifth-best field goal percentage in program history (Dec. 5, 1994-Jamal Jackson, also 11-12).
Torrey Patton becomes the first Viking to be named to the All-League First Team since Trey Lewis and Anton Grady in 2015. He's the seventh Cleveland State student-athlete to be on the League's First Team.
In 23 games (22 starts), the senior averaged a team-leading 14.0 points, in addition to a team-high 7.5 rebounds, 2.5 assists and 1.0 steal in 31.1 minutes. Patton scored 10-or-more points in all but five games this season, which included a career-high nine-game streak of 10-plus points (all Cleveland State wins). The senior notched a team-high four double-doubles on the year.
Patton set a career-high for points in a single game this season, pouring in 33 points against Detroit Mercy on Feb. 12. Against the nationally-ranked Ohio State Buckeyes on Dec. 13, the senior grabbed a career-high tying, and team season-high, 14 rebounds. Patton's 7.5 rebounds per game rank him seventh in the Horizon League.
Deante Johnson joins fellow Viking Tre Gomillion on the 2020-21 All-League Defensive Team, as the junior averaged a team-high 1.2 blocks, in addition to 5.9 points and 5.7 rebounds in 23 games (all starts).
Johnson, who ranks fourth in the League in blocks per game, recorded two games this season of five blocks, which are tied for third-most all-time in program history. In a road win over the Oakland Golden Grizzlies on Feb. 6, the junior forward swiped a career-high three steals, in addition to 12 points, four rebounds, three assists and one steal in 23.0 minutes.
The Detroit, Michigan, native has three games of 10-or-more rebounds, including grabbing a career-high 12 boards on Feb. 12 against Detroit Mercy.
The Vikings, who received a first-round bye, will be back in action on Tuesday, March 2nd at 7 p.m. inside the friendly confines of the Wolstein Center. Cleveland State will face off against the lowest-seeded winner of the Horizon League Tournament's opening round. That contest will be aired on ESPN+, as well as on 1420-WHK, 102.5 FM and www.whkradio.com.
2020-21 Horizon League Men's Basketball Award Winners
Player of the Year: Loudon Love, Wright State
Coach of the Year: Dennis Gates, Cleveland State
Freshman of the Year: Marques Warrick, Northern Kentucky
Defensive Player of the Year: Tre Gomillion, Cleveland State
Sixth Player of the Year: Matt Johnson, Detroit Mercy
All-League First Team (alphabetical by school)
Torrey Patton, Cleveland State
Antoine Davis, Detroit Mercy
Jalen Moore, Oakland
Tanner Holden, Wright State
Loudon Love, Wright State
All-League Second Team (alphabetical by school)
Amari Davis, Green Bay
Marcus Burk, IUPUI
Trevon Faulkner, Northern Kentucky
Grant Basile, Wright State
Naz Bohannon, Youngstown State
All-League Third Team (alphabetical by school)
Bul Kuol, Detroit MercyTe'Jon Lucas, MilwaukeeMarques Warrick, Northern KentuckyDaniel Oladapo, OaklandJarred Godfrey, Purdue Fort Wayne
All-Freshman Team (alphabetical by school)
Lucas Stieber, Green Bay
Marques Warrick, Northern Kentucky
Micah Parrish, Oakland
Trey Townsend, Oakland
Shemar Rathan-Mayes, Youngstown State
All-Defensive Team (alphabetical by school)
Tre Gomillion, Cleveland State
Deante Johnson, Cleveland State
Tim Finke, Wright State
Loudon Love, Wright State
Garrett Covington, Youngstown State
COURTESY CLEVELAND STATE ATHLETIC COMMUNICATIONS