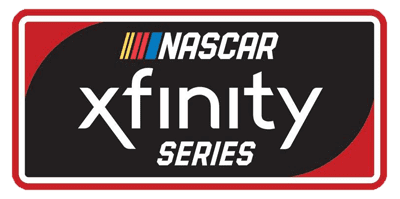 NASCAR Xfinity Series
Next Race: Alsco Uniforms 300
The Place: Las Vegas Motor Speedway
The Date: Saturday, March 6
The Time: 4:30 p.m. ET
TV: FS1, 4 p.m. ET
Radio: PRN, SiriusXM NASCAR Radio
Distance: 300 miles (200 Laps); Stage 1 (Ends on Lap 45),
Stage 2 (Ends on Lap 90), Final Stage (Ends on Lap 200)
Viva Las Vegas Fast Facts
There have been 27 NASCAR Xfinity Series races at Las Vegas Motor Speedway and 17 different pole winners and 19 different race winners. Only six races in history have been won from the pole.
The inaugural race was on March 16, 1997 and won by Jeff Green from the pole position. Most recently, Chase Briscoe won at Las Vegas on September 26, 2020 from the first starting spot.
Cole Custer holds the record for the youngest pole winner in 2018 at 20 years, seven months, 23 days. Mark Martin holds the record for the oldest pole winner in 1999 at 40 years, one month, 25 days.
Tyler Reddick became the youngest winner in 2019 at 23 years, eight months, three days and Martin also holds the record for the oldest race winner in 2011 at 52 years, one month, 24 days.
Kyle Busch holds the race record at 145.415 mph in 2016. He also holds the qualifying record from 2017 at 185.58 mph.
Joe Nemechek has run the most Xfinity Series races at Las Vegas (17). Kyle Busch, Carl Edwards, Matt Kenseth, Martin and Cole Custer are all tied with two pole awards. Martin has the most wins at the track (four).
Justin Allgaier, Kevin Harvick and Martin are all tied for the most top fives (six) and Allgaier holds the record for the most top 10s (11).
Eleven races were won by drivers who started on the front row. Chevrolet has the most wins at the track with 13 but Ford is the most recent winner, sweeping both races in 2020 with Chase Briscoe.
Gragson heads to home track looking to rebound
Las Vegas native and JR Motorsport's driver, Noah Gragson, is heading back to his roots this weekend looking to rebound after another heartbreak ending to last Saturday's race at Homestead-Miami Speedway.
It was the third consecutive race at the 1.5-mile oval that Gragson could have won. But, with two laps remaining and a big lead, Gragson got into the back of the No. 13 MBM Motorsports Toyota when the driver experienced a tire issue that sent him up the track. As a result, Gragson was relegated to a 33rd-place finish.
Now the 22-year-old has to regroup and no better place to find his focus than home. Gragson has never finished worse than sixth in the Xfinity Series at his home track, Las Vegas Motor Speedway.
In two starts in 2020, Gragson finished fourth and second. In all, at race tracks that are between one and two miles in length, he holds an average finish of 9.9 and has led 75 percent of his career total laps at those tracks.
Gragson has an average finish of 3.8 at Las Vegas and that number is the second-best of his Xfinity Series career so far at tracks that he's been to more than once. The only track that he has a better average finish at is the Charlotte ROVAL (3.5).
All in on Allgaier
The numbers that Justin Allgaier has accumulated in his 13 starts in the NASCAR Xfinity Series at Las Vegas Motor Speedway are extremely impressive.
Although he hasn't been able to close the deal and get the win, the driver of the No. 7 JR Motorsports Chevrolet is consistently a favorite when the series heads to the Nevada track.
Allgaier's first start at the track was in 2009 and he started 11th and finished eighth. In his 13 starts, he finished in the top five six times and has 11 top-10 finishes.
He's completed 2,527 of 2,622 laps attempted, which is 96.4 percent of the laps and has led 111 total.
He has an average start of 8.3 and an average finish of 8.2. There was only one race in Allgaier's history at Las Vegas that he did not finish and that was in 2019 due to an engine problem.
In 2011 and 2018, Allgaier finished runner-up and most recently, he finished fourth at the 1.5-mile track.
The start of Allgaier's 2021 season has not been ideal and the veteran JR Motorsport's driver is hoping that changes this weekend. He was involved in two incidents in the first three races of the season and only finished on the lead lap at the Daytona Road Course. He hasn't finished better than 26th so far this season but if there's a place for him to redeem himself, it could certainly be Las Vegas.
The NASCAR Xfinity Series 2021 season has started out with three different winners and two of them were first-timers and maybe a little bit unexpected to kick off the season. Austin Cindric continued his winning ways as the reigning NASCAR Xfinity Series champion, winning the season-opener at Daytona International Speedway and securing his spot in the Playoffs.
Ty Gibbs went on to win at the Daytona Road Course in his first ever Xfinity Series start, adding his name to the history books. Gibbs' win doesn't guarantee his spot in the postseason however due to him only running a partial schedule this year.
Next, Myatt Snider won last weekend at Homestead-Miami Speedway, securing his spot in the Playoffs and grabbing his first career win.
With the start of the season bringing new winners, the Playoff outlook has shuffled the driver standings. Although it's only three races in, there are already a couple new faces in the top 12.
Jeremy Clements is sitting eighth right now in driver points. He has two top-10 finishes so far this season. Landon Cassill is sitting in 12th in the standings currently. Cassill hasn't even run a full season in the Xfinity Series since 2014 and is already showing good potential in his No. 4 JD Motorsports Chevrolet.
Daniel Hemric is in third in the standings, the highest ranked driver without a win. He's kicked off 2021 on a new team, Joe Gibbs Racing, with really impressive numbers. He finished ninth in the opener and third in the last two races.
All three of Kaulig Racing's drivers are in the top 12 in points right now. Their newest driver in the lineup, Jeb Burton, is in fourth with Justin Haley in sixth and AJ Allmendinger in 10th.
NASCAR Xfinity Series, Etc.
Rookie update: Ty Gibbs is still in the lead for the Sunoco Rookie of the Year honors with 50 points. Josh Berry has worked his way up to second in the standings with 41 points. Ryan Vargas has two awards to his name and is in third with 33 points.
Manufacturer update: Each OEM has a victory in the NASCAR Xfinity Series so far this season. Toyota is leading the manufacturer championship standings with 109 points while Chevrolet and Ford are tied with 107.
Dogecoin returning to NASCAR in Vegas: Stefan Parsons and BJ McLeod Motorsports announced that Dogecoin, the cryptocurrency company, will be the primary sponsor along with Springrates for Parsons on Saturday at Las Vegas Motor Speedway. The hood of Parson's No. 99 Chevrolet will have the Dogecoin dog with the word "wow" on it.
Brandon Brown finds Vegas sponsor: Brandon Brown took to Twitter last week saying how much he dislikes blank cars on the racetrack and hoping a company would come through with sponsorship. On Tuesday, he announced that GreenTech Energy will be the primary sponsor for his No. 68 in Vegas.
Mike Harmon Racing partners with PORAC: Mike Harmon Racing is known for their support of law enforcement and that will continue this weekend at Las Vegas. The Peace Officers Research Association of California (PORAC) is California's largest law enforcement associated and the largest statewide law enforcement association in the country. They are teaming up with Wolfpack Racing to sponsor the No. 47 of Kyle Weatherman.
COURTESY NASCAR INTEGRATED MARKETING COMMUNICATIONS