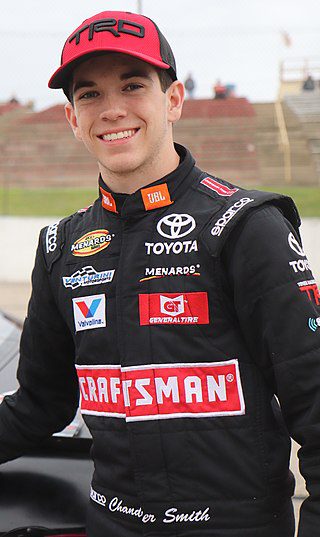 Chandler Smith holds an early lead in the Sunoco Rookie of the year standings following a pair of races in the NASCAR Camping World Truck Series season.
Smith was the highest-finishing Sunoco Rookie contender in the Daytona Road Course race and now sits 15 points ahead of Carson Hocevar in second.
Sunoco Rookie of the Year
Rookies Points Awards
Chandler Smith 70 1
Carson Hocevar 55 1
Hallie Deegan 26 0
Kris Wright 25 0
Chase Purdy 25 0
Tim Viens 0 0
Smith finished 12th on the road course, while Hocevar was 14th. Chase Purdy was 22nd and Hailie Deegan placed 28th.
COURTESY NASCAR INTEGRATED MARKETING COMMUNICATIONS