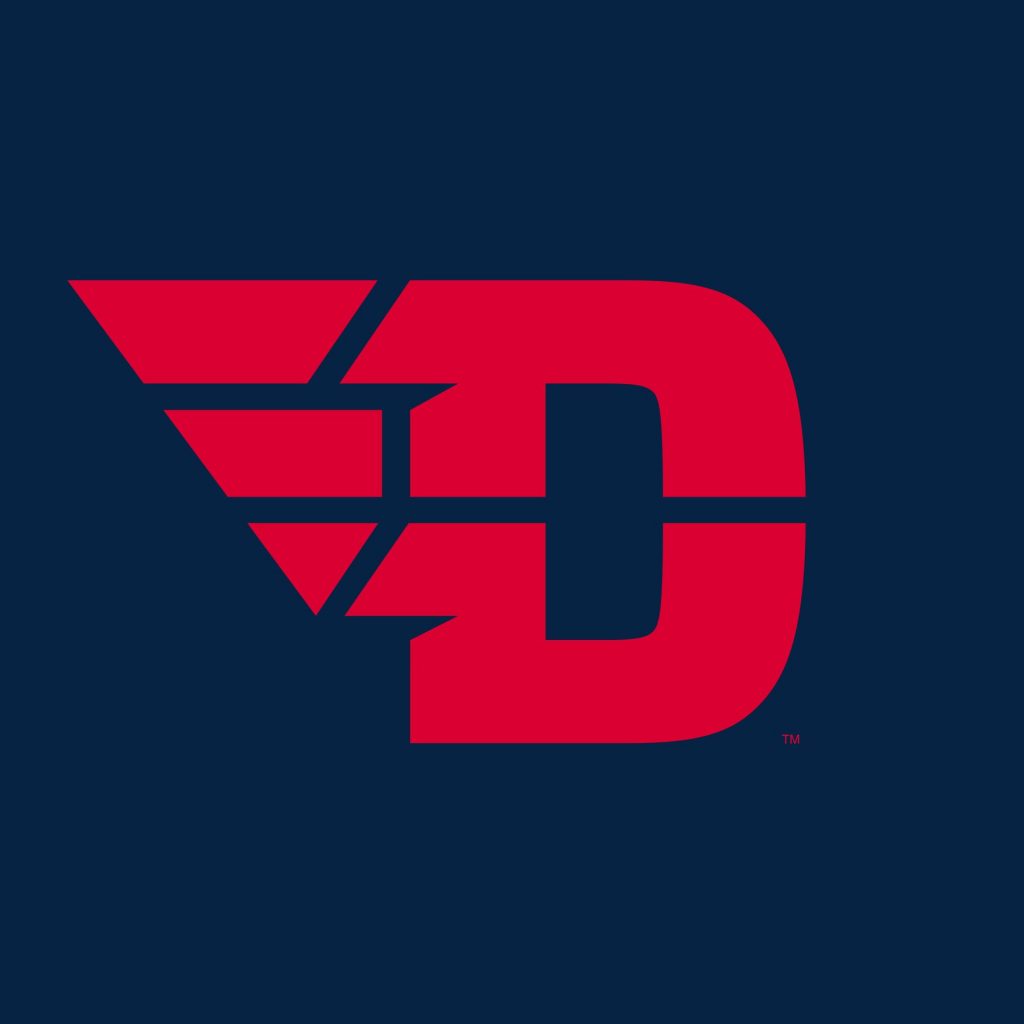 The University of Dayton Flyers travel to Richmond, Va. for the Atlantic 10 Men's Basketball
Championships. The Flyers, the tournament's seventh seed, will play their first game against
10 seed Rhode Island on Thursday, March 4. Game time is 3:30 p.m. ET.
Dayton is 13-8, and finished 9-7 in the Atlantic 10 after Monday's 55-52 win at A-10 regular
season champion St. Bonaventure. Ibi Watson led UD with 14 points (5-7 FG, 2-3 3-pt.).
The game will carried by WHIO Radio, televised on the NBC Sports Network and streamed on
the NBC Sports App. Streaming audio, video and stats will be available at DaytonFlyers.com.
THE MEMPHIS KID
• A four-year starter, Jalen Crutcher is wrapping
up his time as a Flyer senior season as one of
the best point guard careers in University of
Dayton history.
• After three seasons at the point (115 games,
106 starts), Crutcher is third at UD in career
assists per game (5.0) and fourth in assist-toturnover ratio (2.04).
• Heading into 2020-21, he was on pace to finish
in the Flyer top two in assists, top five in starts
and minutes per game, top ten in 3-pt. FG%, and
top 15 in scoring.
• He is also seventh among active Division I
Players in career assists (572).
• Anthony Grant's first recruit at Dayton, he was
the second UD player in as many years to be
named to the NABC National Player of the Year
Watch List (20 players), the Naismith National
Player of the Year Watch List (50 players) and
the Lute Olson Award Mid-Season National
Player of the Year Watch List (25 players).
• Crutcher is also on the Basketball Hall of
Fame's Bob Cousy Award Watch List.
• He earned Preseason All-America honors from
Stadium and Dick Vitale.
• ESPN ranks him No. 12 player in the country,
CBSSports.com rates him 16th and The Athletic
ranks him the No. 6 guard in college basketball.
• During the summer, was able to run in games
in his hometown of Memphis that included
players such as Ja Morant, other current
and former NBA players, and college players
including Kennedy Chandler (Tennessee) and
Moussa Cisse (Memphis).
DELIVERING IN THE CRUTCHER
• Crutcher led Dayton in minutes (33.7), assists
(4.9) three-pointers (2.4 per game), 3-pt. FG% (.468,
147-314) and FT% (.869, 86-99), and was second in
scoring (15.1) last season.
• In Atlantic 10 Conference games, he was the only
player in the top seven of the guard-oriented stat
categories — scoring (7th), assists (7th), 3-pt. FG's
(5th), 3-pt % (4th), FT% (3rd) and A/T ratio (1st).
• He was First Team All-Atlantic 10 in 2019-20, and
shared Flyer MVP honors with national player of
the year Obi Toppin.
• As a sophomore, Crutcher was A-10 Third Team
and MVP by himself.
• UD only trailed at halftime three times in 2019-
20, and in all three comeback wins, "Clutcher"
averaged 16.3 points in the second half.
• Seth Davis named Crutcher college
basketball's "Best Supporting Actor" during a
segment on CBS's studio show on Jan. 25.
• Crutcher was named Game MVP at the
Colangelo Classic after scoring 21 points (5-8
3-pt.) with six assists in the win over Saint
Mary's.
• Not just a distributor, he has developed a rep
for stepping up and hitting big shots in big
games.
• Last year in Maui he nailed a 22-foot three
near the end of regulation to send the Kansas
game into overtime.
• He also went the length of the court and hit a
game-winning three from almost the same spot
in OT at Saint Louis. He led UD with 21 points
(UD's last seven in overtime) at Saint Louis.
•He gave the Flyers the lead at SLU three times
in the game's final 49 seconds, including the
dagger from the top of the key that turned out to
be the biggest shot in UD's 18-0 A-10 season.
SMOOTH AS PEANUT BUTTER
• Last season, he was A-10 PotW after the VCU/SLU
wins, and became the first Flyer to win it back-toback after the St. Bonaventure and Richmond wins.
• He averaged 20.5 ppg and hit the big shot vs. SLU
for the first award.
• Against SBU, 23 points and seven assists.
• And then scored 20+ points for the fourth straight
game with 24 points, eight rebounds and seven
assists at Richmond.
• He had 11 assists and was Jalen "Clutcher" at the
line (4-4 FT in final 42 seconds) at GW in 2018-19
• In the first Duquesne win of the 2018-19 season,
"Clutcher" had 12 of his 16 points in the second half
when UD came from 11 back, including the go-ahead
runner with 1:39 left.
• He was on the A-10 All-Rookie Team as a freshman
SENIOR MOMENTS
• Crutcher has lived up to his nickname in basically all
Flyer wins this season. "Clutcher" sank two FTs with
0:12 left in the game and Dayton nursing a one-point
lead in the EIU win, and extended UD's lead to six with
20 ticks to go in the Northern Kentucky game. He made
four free throws in the final 15.8 seconds of the MSU 2
OT win, and another four in the last 37 secs against Ole
Miss. At GW, he scored a critical five points that ignited
a 16-4 spurt that turned away a Colonial comeback.
At Saint Louis, he scored 12 of UD's next 15 points in a
three-minute span after SLU tied the game 55-55.
• He scored 17 points with eight assists vs. NKU.
• He scored 23 (12 in the first half) against MSU.
• Crutcher had 23 (on just 12 shots) for the second
straight game against an SEC foe in the Ole Miss win.
• He scored 19 points (6-10 FG, 5-5 FT) vs. La Salle.
• Crutcher scored 26 points in GMU win, with five free
throws in the last 13 seconds.
• He scored 14 at Fordham.
• At Davidson, he upped his career high for the second
time in six days with 29 points. His layup at the 1:59
mark in OT gave the Flyers the lead for good
• Crutcher had 18 points (14 in the first half) in the
Duquesne win, with five rebounds and three assists.
• He scored 23 points (16 in the first half) at GW.
• He was held to a season-low four points at VCU.
• At Saint Louis, he scored 27 points on just 14 shots
(8-14 FG, 5-9 3-pt., 6-7 FT).
• He had 15 points (13 in the second half in the URI
win, as UD came from three down at half to win by 11.
• Crutcher scored 28 points (7-7 2-pt. FGs) and had
six assists and three steals at Duquesne.
• He had 21 points and seven assists in the second
win over George Mason.
• He had 22 points and five assists at Rhode Island.
• Crutcher led the way with 19 points (10-11 FT), six
assists, five rebounds and two steals in the SLU win.
• He had a team-high 17 points at St. Joe's.
• Was limited to a season-low 22 minutes due to foul
trouble at St. Bonaventure, but did have five assists.
• He was the 49th member of UD's 1,000 Point Club.
He is 17th on UD's career scoring list with 1,552
points. Next is Johnny Davis at 1,562.
• Crutcher is also second in career assists at Dayton
with 572. Negele Knight is the record (663).
• Crutcher is the only player in Dayton history
to have 1,200 points, 500 assists and 200 threepointers (now 1,500 points).
• While everything on this page speaks to Crutcher's
career, it's also important to note that he will be
Anthony Grant's first four-year player to graduate
from UD since Grant returned to his alma mater.
COURTESY DAYTON MEDIA RELATIONS