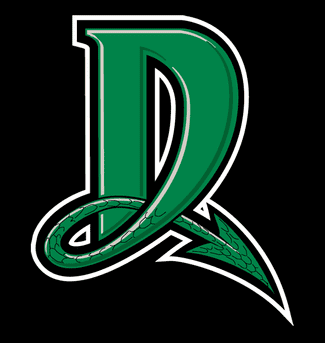 DAY AIR BALLPARK TO HOST 34 HIGH SCHOOL GAMES FROM MARCH TO MAY
PROGRAM SPONSORED BY ORTHOPEDIC ASSOCIATES
DAYTON, OH – Back for 2021, the Dayton Dragons and Day Air Ballpark will host 34 high school baseball games, as 68 area high schools will move a regular season game from their home field to the downtown Dayton ballpark. The Dragons High School Baseball Showcase is in its 16th year of giving high schools the opportunity to play at a world-class facility.
The Dragons "High School Baseball Showcase" is being presented by Orthopedic Associates. As the regional leader in comprehensive orthopedic care, Orthopedic Associate's passion is helping Dayton's families get back to doing what they love. Orthopedic Associates is proud to be the trusted orthopedic provider serving your Dayton Dragons for more than a decade. Learn more at www.oadoctors.com.
"This is one of my favorite Dragons programs, without question," said team president Robert Murphy. "The kids are playing for the love of the game, in front of their families and classmates. It has a very wholesome, grassroots feel to it, and we enjoy hosting these games at Day Air Ballpark each season."
The public is welcome to attend. In accordance with new COVID guidelines, tickets will now be digital and must be signed up for in advance by going to the Dayton Dragons website. Due to Governor's order on socially distancing at outdoor athletic events, the stadium seating bowl will be limited in its capacity, and it is highly encouraged for fans to get their digital tickets as soon as possible. Online buying links will be made available to all of the schools and will also be available on the Dragons website later this month.
"Orthopedic Associates is thrilled to expand our partnership with the Dayton Dragons, through the High School Baseball Showcase," noted David Mohler, COO of Orthopedic Associates.  "We wish the players all the best, and welcome the community back into safe, family-oriented fun at Day Air Ballpark."
Online: https://www.milb.com/dayton/events/highschoolbaseballprogram
This is the fourth positive news in the last three weeks regarding the 2021 baseball season.
February 15, 2021: Dragons and Reds formalize PDL for next 10 years
February 15, 2021: Dragons and Reds announce coaching staff
February 18, 2021: Dragons announce 2021 schedule
March 2, 2021: Dragons announce 2021 high school baseball campaign
COURTESY DAYTON DRAGONS MEDIA RELATIONS