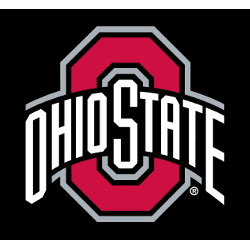 February 28, 2021
Ohio State gets a third-quarter goal from Emma Goldean
VIRGINIA BEACH, Va. – Sixty minutes wasn't enough to decide a winner on Sunday between Ohio State and Rutgers in the Buckeyes' season opener in Virginia Beach, Va. And after waiting over 400 days to play since the last time they took the field, it was fitting that the game would be decided in overtime.
Unfortunately for the Scarlet and Gray, the Scarlet Knights spoiled the opener when Milena Redlingshoefer scored late in the extra period to give Rutgers a 2-1 win.
The Buckeyes will be right back in Virginia Beach next weekend for a pair of games. They take on Maryland on Friday, March 5 at 3 p.m. followed by a rematch with Rutgers on Sunday at 3 p.m.
The scoring started early on Sunday as Rutgers struck first just 3:19 into regulation. Kassidy Shetler scored unassisted after gathering a rebound off the pads of Ohio State goalie Aaliyah Hernandez for an early 1-0 Scarlet Knights lead.
That's how things stood for the next 37 minutes, but Emma Goldean and Nikki Trzaska changed that late in the third quarter. Trzaska centered a pass to Goldean from right to left and she put the ball past Rutgers goalie Gianna Glatz to knot the score at 1-all.
Neither team was able to generate a great deal of offense in the fourth quarter with just three combined shots. In overtime, Ohio State had a penalty corner but couldn't convert, and Rutgers put in the game-winning in the 69th minute thanks to Milena Redlingshoefer, who drove in from the left side of the circle and shot from center.
Statistically Speaking
Shots: Rutgers 12, Ohio State 10
Saves: Ohio State (Hernandez) 5, Rutgers (Glatz) 4
Penalty Corners: Ohio State 7, Rutgers 4
Buckeye Debuts
Freshman Louise Fobe and junior Lotte Algra earned starts in their first collegiate games while freshman Megan McKenna also made her Ohio State debut. Fobe had a defensive save in the contest.
#GoBuckeyes
The People. The Tradition. The Excellence.
COURTESY OHIO STATE ATHLETIC COMMUNICATIONS