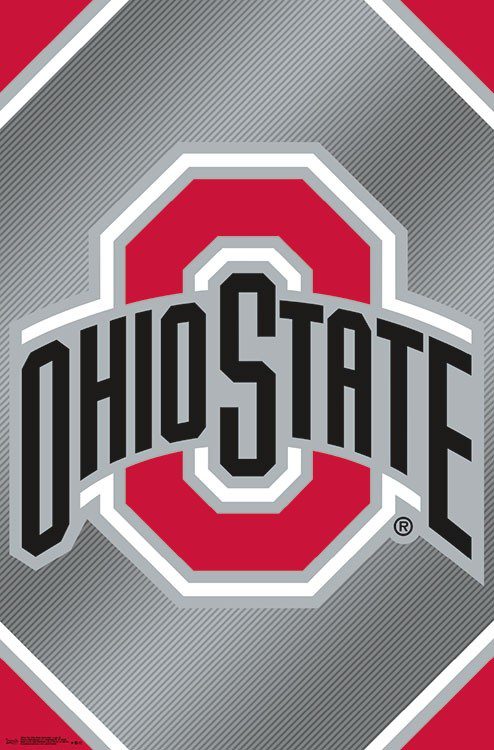 Feb. 28, 2021
ADDITIONAL INFO
Online Release | Box Score | Facebook | Twitter | Instagram
Ohio State returns home to host Johns Hopkins Friday and Sunday
COLUMBUS, Ohio – The No. 19 Ohio State women's lacrosse team dropped a Big Ten Conference game to Rutgers, 10-9, Sunday in SHI Stadium in Piscataway, N.J. The Buckeyes led 7-5 at halftime, however, Rutgers scored the first three goals of the second half to tie the game and take the lead (8-7). Ohio State tied the game twice in the final 15 minutes, including at 9-all at 5:37, but a Rutgers goal at 4:39 held as the gamewinner.
The Buckeyes (1-3, 1-3 B1G) will return to action with two home games vs. Johns Hopkins next weekend. The teams are slated to meet at 4 p.m. Friday and noon Sunday, with the games streamed on BTN Plus.
Rutgers 10, Ohio State 9
· It was a back-and-forth game that featured seven ties.
· Rutgers (3-1, 3-1 B1G) opened the scoring at 27:45, but the Buckeyes responded with three straight goals – from Jamie Level at 22:59, Ashley Turner (set up by Lindsay Epstein) at 21:28 and Liza Hernandez at 20:05.
· The Scarlet Knights scored the next three to take a 4-3 lead at 13:20.
· Hernandez notched her second of the day at 11:25 to tie the game at 4.
· The teams were scoreless until Rutgers' Cassidy Spilis tallied at 4:54.
· Ohio State scored the next three, all in the final 3:56 of the half, with Nicole Ferrara having a hand in all three.
· Ferrara answered the Rutgers goal just 58 seconds later to tie the game (5-5). She then set up Turner for a goal at 2:30 and found Clare Johnston for her first goal of the season with eight seconds left in the period. Ohio State led 7-5 at halftime.
· Rutgers opened the second half with three straight goals to go ahead 8-7 at 22:32.
· Turner completed her hat trick with a free position goal at 15:00, deadlocking the score at 8.
· At 10:19, Rutgers again took a one-goal lead, but Ferrara made it 9-all at 5:37, assisted by Epstein, with Ohio State scoring after the defense forced a shot clock violation.
· Rutgers won the ensuing draw control and Hannah Hollingsworth broke the tie at 4:39 for a 10-9 RU advantage.
· The Buckeye defense forced another shot clock violation with 1:03 remaining to take possession and took a timeout with 42 seconds left. Ohio State was unable to get a shot off as time ran down.
Stats Synopsis
· The Buckeyes outshot the Scarlet Knights, 24-23. Jillian Rizzo had 10 saves for the Buckeyes, with two goalies combining for six stops for the Scarlet Knights.
· Ohio State had the advantage in ground balls (16-11), with Rutgers ahead in draw controls (13-8).
· The Buckeyes caused 10 turnovers; Hernandez had a team-best three and Caly O'Brien and MK Bonanni each had two.
Noting the Buckeyes
· With two goals and two assists Ferrara's four points tied her career best, set March 7, 2020 at Marquette. It was her third career two-assist game and she has back-to-back two-goal games.
· Turner had her second career hat trick and first since Feb. 7, 2020 vs. Duquesne.
· Hernandez is first for the Buckeyes with 14 goals and 16 points with at least two goals in each game. She now has 113 goals and 49 assists for 162 points in her Ohio State career, tying Cian Dabrowski for 10th in program history in scoring. Her 113 goals are tied with Baley Parrott for ninth all-time.
· O'Brien had a personal best four ground balls and matched her career high with two caused turnovers.
· Bonanni had an Ohio State career-high three ground balls and two caused turnovers (giving her 13 career collegiate games with two caused turnovers).
· Rizzo had a third straight game with double digit saves and now has 43 outings with 10+ stops. She is the Buckeyes' all-time leader with 699 saves in 62 career games played, with 61 starts.
· Turner has at least one goal in each game this season and now has seven on the year.
The People. The Tradition. The Excellence.
COURTESY OHIO STATE ATHLETIC COMMUNICATIONS