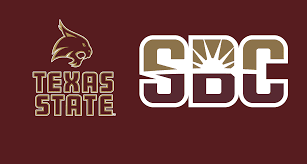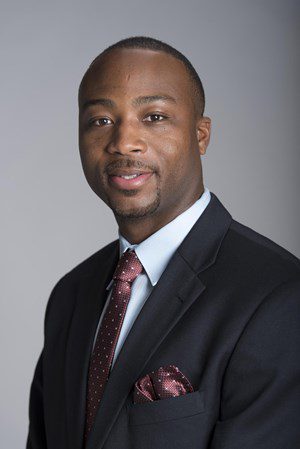 Bobcats were picked 5th in Pre-season Poll
2/26/2021
SAN MARCOS, Texas – Texas State claimed its first Sun Belt Conference Championship title with a 58-49 win over ULM Friday evening at Strahan Arena.
The Bobcats (17-6, 11-3 Sun Belt) become conference champions for the first time since winning the Southland Conference in 1999. It is the team's third overall regular-season title (Southland Conference 1997, 1999).
"I don't know where to start. This has been a roller coaster year trapped in a whirlwind," said interim head coach Terrence Johnson. "I am thankful to Dr. Denise Trauth and Dr. Larry Teis for trusting my staff and I to lead this incredible group of young men. These men have been through so much and have not folded. I have never been prouder of a group of men and this feels so deserving. The culture has been on full display this season and I have to credit these players for trusting me and buying into the vision and plan for them and the program. It is a great day to be a Bobcat!"
TXST never trailed in the win over the Warhawks (7-17, 5-12 Sun Belt) and shot 47.8 percent from the floor (22-of-46) and 73.3 percent from the free-throw line (11-of-15). In the second half, the home team shot 50.0 percent or better from both the field (52.9%) and behind-the-arc (50.0%). ULM shot 40.0 percent on the day (18-of-45), including a 4-of-15 performance from the 3-point line.
Senior forward Isiah Small registered game-highs of 17 points (5-of-7), seven rebounds, and added one assist and one block. Junior guard Mason Harrell chipped in 11 points on 5-of-10 shooting and contributed four rebounds, two assists, and two steals. Junior forward Alonzo Sule rounded out the top scorers with 10 points and had six rebounds, one assist, and a steal.
Junior guard Marco Morency led ULM with 13 points (6-of-12), four steals, three assists, and added three rebounds. Senior guard Josh Nicholas added 10 points and had three steals and one assist.
FIRSTHALF
The Bobcats jumped out to an 8-0 lead by the first media timeout, and kept it rolling through the second as they lead 20-9 with 9:58 on the clock. ULM trimmed the Bobcats lead to as little as four points, but the home team closed the frame on a 6-1 run and took a 30-21 lead into the locker room. Although TXST shot 0-of-6 from behind-the-arc, they shot 44.8 percent from the floor (13-of-29) and dominated the offensive glass 6-1, cashing in six second-chance points. ULM shot 38.9 percent from the field (7-of-18) and had eight turnovers in the half. Sule led TXST with eight points, while senior guard Shelby Adams and Harrell followed with six points each.
SECONDHALF
Although ULM scored the first four points of the half, Harrell answered with the Bobcats first 3-pointer of the game that ignited a 14-1 run to give the home team a 44-26 lead with 13:30 on the clock. The Warhawks chipped away at the deficit and pieced together a 16-3 run, highlighted by eight unanswered points, making the score 47-42 with 7:06 left in the half. Small would go on to seven of the next nine Bobcat points to help extend their lead back to double-figures, 56-44 at the final media timeout of the half. The Warhawks came out of the break and scored five consecutive points, including a 3-pointer from Nicholas, but two late free-throws from Small and two defensive stops sealed the victory for the Bobcats.
UP NEXT
The regular season for Texas State will end against ULM at 4 p.m. on Saturday, Feb. 27 at Strahan Arena.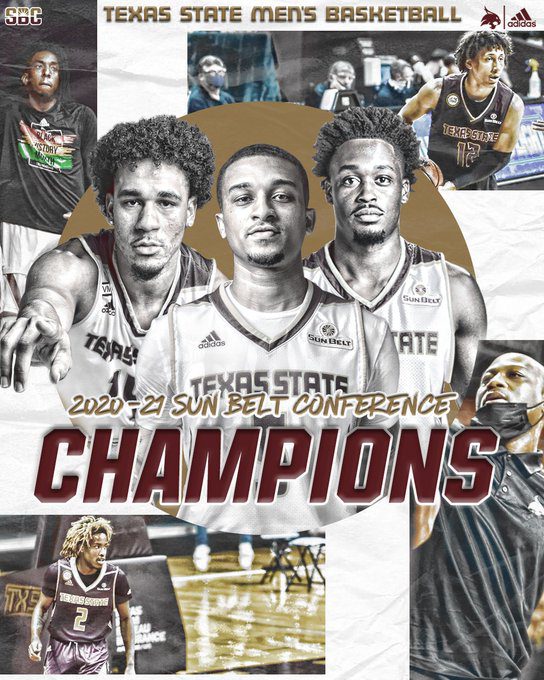 Stay updated on everything Texas State men's basketball by following the team on Facebook, Twitter, and Instagram.
— TXSTATEBOBCATS.COM —