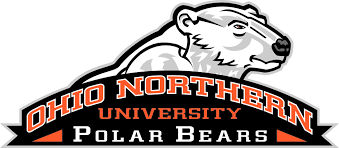 Wed, Feb 24, 2021
By Tim Glon
| 2020 AVCA Coaches Poll – Week 1 |
ADA — The Ohio Northern volleyball team is ranked No. 6 in the first weekly American Volleyball Coaches Association Poll on Wednesday.
The Polar Bears (0-0 overall) received 285 points to tie with Calvin (Mich.) for the sixth spot.
Ohio Northern was ranked No. 10 in last year's final poll.
Carthage (Wis.) is in first place this week with 527 points and eight first place votes, Trinity (Tex.) is second with 520 points and three first place votes and Transylvania (Ky.) is third with 482 points and nine first place votes.
The Polar Bears will open their abbreviated 2020 season under first-year head coach Katie Kuhn on March 12 when they host a double header with Marietta at 6 p.m. at the ONU Sports Center.
COURTESY ONU SPORTS INFORMATION