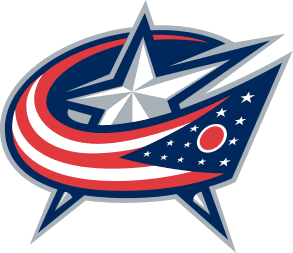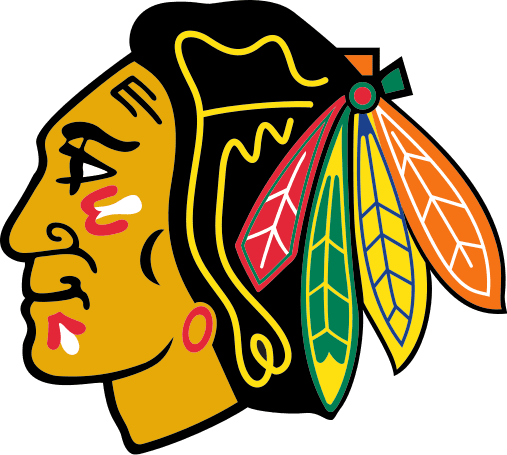 FEB. 23, 2021 II vs. CHICAGO BLACKHAWKS II NATIONWIDE ARENA II 7 PM ET
CBJ BROADCAST INFORMATION
TV: FOX Sports Ohio Jeff Rimer (play-by-play), Jody Shelley (color analyst), Dave Maetzold (reporter)
Radio:  97.1 The Fan    Bob McElligott (play-by-play), Dylan Tyrer (host)
TONIGHT'S MATCHUP
COLUMBUS BLUE JACKETS
Record: 8-7-4, 22 pts. (5th, Discover Central Division)
Goals: 2.84 Goals-For/3.32 Goals-Against… Shots: 28.8 Shots-For/32.3 Shots-Against
Power Play: 15.2 percent (23rd, NHL)… Penalty Kill: 73.8 percent (27th, NHL)
Penalty Minutes: 6.8 PIM (2nd, NHL)… Overtime Record (Shootout): 1-3-1 (1-1)
CHICAGO BLACKHAWKS
Record: 9-6-4, 22 pts. (3rd, Discover Central Division)
Goals: 2.89 Goals-For/2.84 Goals-Against… Shots: 30.3 Shots-For/34.0 Shots-Against
Power Play: 32.2 percent (5th, NHL)… Penalty Kill: 80.0 percent (15th, NHL)
Penalty Minutes: 7.1 PIM (4th, NHL)… Overtime Record (Shootout): 4-2-2 (0-2)
ALL-TIME SERIES
Results: Columbus has gone 36-42-2-11 in 91 regular season games vs. the Blackhawks, including a 19-18-1-6 mark at home… Of Note: The clubs competed as Central Division rivals over 12 seasons from 2000-13… Columbus has gone 8-5-3 in 16 meetings since 2014, including a 4-1-1 mark in its past six games at Nationwide Arena… Eight of the last nine games at Nationwide Arena have been decided by a single goal, including four after regulation… Columbus is 6-of-19 on the power play vs. the Blackhawks in the last eight meetings at NWA (31.6 pct.). Goals: CBJ – 246, CHI – 297… CBJ PP: 59-of-378 (15.6 pct.)… CBJ PK: 295-of-361 (81.7 pct.).
This Season (CBJ, 2-1-1)
Jan. 29 – COLUMBUS 2, at Chicago 1
Jan. 31 – at Chicago 3, COLUMBUS 1
Feb. 11 – COLUMBUS 6, at Chicago 5
Feb. 13 – at Chicago 3, COLUMBUS 2 (OT)
Feb. 23 – at COLUMBUS… Feb. 25 – at COLUMBUS
Apr. 10 – at COLUMBUS… Apr. 12 – at COLUMBUS
2019-20 Results (CBJ, 0-0-2)
Oct. 18, 2019 – at Chicago 3, Columbus 2 (OT)
Dec. 29, 2019 – Chicago 3, at Columbus 2 (SO)
CBJ TEAM NOTES
Columbus, which has recorded points in seven of its 10 home games this season (5-3-2), is in the middle of a four-game homestand and five-of-seven games at Nationwide Arena from Feb. 18-Mar. 2… The Blue Jackets have scored the game's first goal in a League-high 14 of their 19 games, including seven of the past eight outings… The club has outscored the opposition 22-12 in first period play and are tied for the league lead in goal differential in the opening 20 minutes of play (Edmonton)… Columbus is 6-1-4 in one-goal games… CBJ are 4-3-2 in the first game of their two-game sets this season, including wins in each of the past two occurrences (Feb. 11 at Chicago and Feb. 18 vs. Nashville)… Tuesday begins a stretch of four games in six nights for the Blue Jackets.
CBJ PLAYER NOTES
RW Cam Atkinson tallied a goal in five-straight games from Feb. 8-18 (5-4-9), the second-longest goal streak of his NHL career. The streak included 1-3-4 and 1-1-1 on Feb. 11 and 13 at Chicago. He has notched points in three of the four games against the Blackhawks this season (2-5-7) and has points in six of the last eight games against the club since Feb. 24, 2018 (4-6-10)… D Gabriel Carlsson notched his first career goal in his 24th career NHL contest on Saturday vs. Nashville… LW Mikhail Grigorenko has recorded 1-3-4 in the last five games at Nationwide Arena, including assists in each of the past two games… C Boone Jenner has posted 3-1-4 in the past five outings… D Seth Jones has collected 1-7-8 in the past nine games… RW Patrik Laine has posted 4-3-7 in his last eight games with the club… C Jack Roslovic had posted points in seven of the last 10 games (4-6-10).
MILESTONES
• F Max Domi is six games from 400 in his NHL career (84-174-258, 394 GP).
• D Scott Harrington is four games from 200 in his NHL career (7-30-37, 196 GP).
OhioHEALTH INJURY REPORT
• G Elvis Merzlikins (upper body) is week-to-week.
• LW Gus Nyquist (shoulder surgery on Nov. 3; Injured Reserve) is expected to miss five-to-six months.
• D Zach Werenski (lower body) is day-to-day.
                       o TOTAL MAN GAMES LOST:  48.
GAME PREVIEW COURTESY BLUE JACKETS COMMUNICATIONS