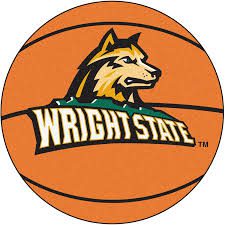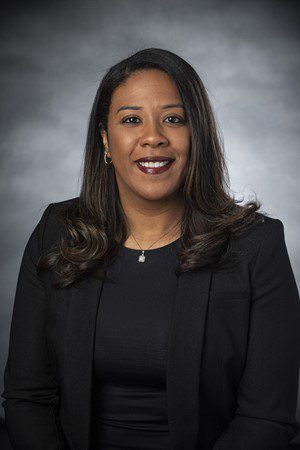 The Wright State women's basketball fought but fell to the visiting Green Bay Phoenix, 61-56 Saturday afternoon inside the Nutter Center. Despite the loss, the Raiders earned a share of the Horizon League Regular Season title with Milwaukee.
With the loss, Wright State falls to 15-7 overall and 15-5 in conference play, while Green Bay improves to 15-6 overall and 14-4 in HL action.
Wright State tallied the first points of the game, as Jada Roberson's jumpshot 30 seconds into the contest gave the Raiders a 2-0 lead. The remainder of the first quarter was a back-and-forth affair that saw three different lead changes and four ties. Wright State tallied 11 points while holding Green Bay to just nine in the second quarter to head into the locker room up 26-24 at the half.
Much like the first half, the Raiders struck first following the break as Emani Jefferson tallied the first points of the second half, followed by Jada Wright's jump shot. Green Bay would use a 6-0 run to inch within one the Raiders before Sydney Levy's layup tied the contest at 37-all. The fourth quarter ultimately was the difference maker as the Phoenix tallied 21 points to the Raiders 17.
Angel Baker led all players in scoring as the junior turned in 24 points to pace the Raiders, while Emani Jefferson and Jada Roberson each add nine points of their own. Shamarre Hale pulled down a game-high eight rebounds for Wright State.
Baker's 24 points tallied her seventh 20-plus point outing this season. The junior finished the afternoon 9-for-19 from the floor and 5-for-8 from beyond the arc, while tallying two blocks and one assist against the Phoenix. Jefferson recorded a 3-for-5 afternoon from the line, while pulling down five rebounds and providing one steal and one assist. Roberson finished the contest 3-for-5 from the line, while tallying a team-high two steals and one assist.
Wright State finished the afternoon shooting 31.7 percent from the floor, while Green Bay finished the afternoon shooting 37.5 percent. The Raiders connected on seven three-point shots to the Phoenix's five. Wright State tallied nine second chance points, while holding Green Bay to just four.
Wright State won the battle on the boards for the 21st consecutive time this season, out rebounding Green Bay 39-35 overall. Wright State won the offensive battle on the boards, pulling down 15 rebounds to GB's seven. The defensive side of things saw Green Bay pull down 28 to Wright State's 24.
GAME RECAP COURTESY WRIGHT STATE ATHLETIC COMMUNICATIONS