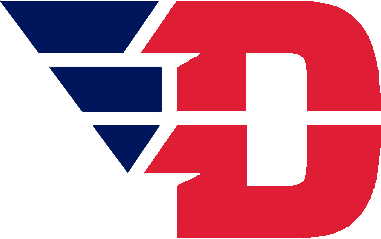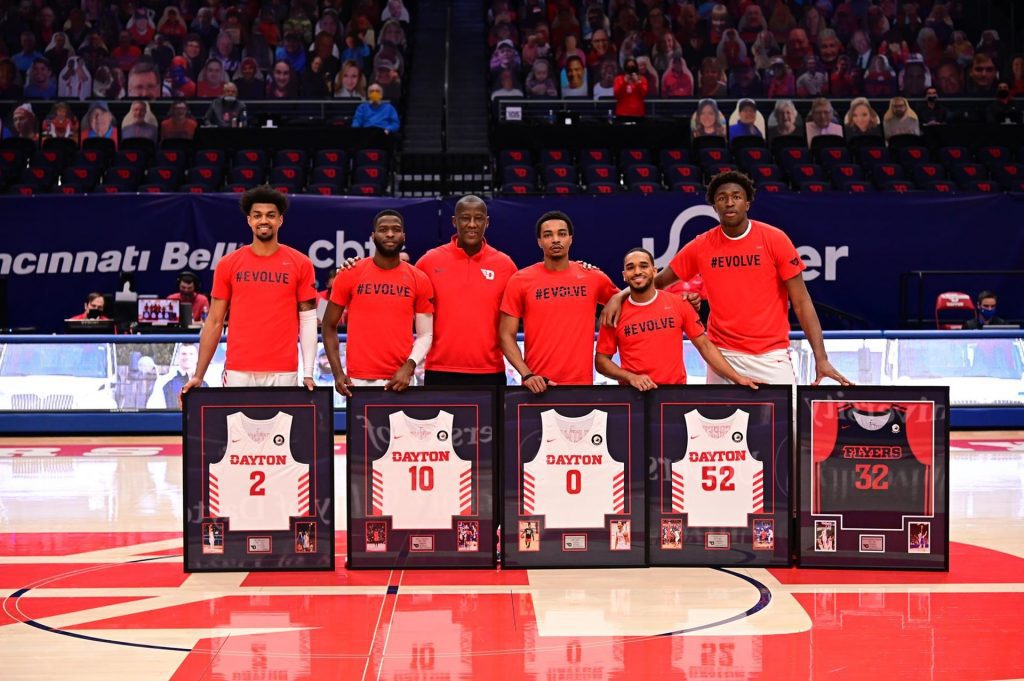 2/19/2021
Flyer Seniors Combine For 50 Points
DAYTON – The University of Dayton men's basketball team defeated the Saint Louis Billikens 76-53 Friday at UD Arena. The Flyers picked up their first win since Feb. 5

On senior night, senior Jalen Crutcher led the Flyers with 19 points. Senior Ibi Watson added 14 points while freshman Mustapha Amzil added 10.

Dayton improves to 12-7 overall and 8-6 in the Atlantic 10. Saint Louis saw its four-game winning streak snapped, falling to 11-4 over and 4-3 in A-10 play.

GAME BREAKDOWN
1st Half: Dayton 43, Saint Louis 23
The Flyers opened up the game with a 10-0 lead. Seniors Jordy Tshimanga and Ibi Watson combined for the first eight of those 10.
Watson scored nine of the Flyers' first 19 points.
After Saint Louis cut the lead to 19-16, a 7-0 Flyer run came over just 53 seconds. UD eventually extended that run to 13-0. Saint Louis was held without a point for over eight minutes after pulling within three.
Over 8-minute scoreless drought, Saint Louis went 0-of-11 from the field.
Dayton's lead was extended to 20 off a fast-break basket by Jalen Crutcher.
With 43 first-half points, this was Dayton's highest scoring half of the season. Additionally, this was the largest halftime lead of the season.
All eight Flyers who saw the floor scored, with Watson's nine early points good for leading scorer.
Dayton outscored Saint Louis 18-6 in the paint and 13-2 on fast break points.
The Billikens were held to just 31.0% from the floor in the half.
2nd half: Dayton 76, Saint Louis 53
Dayton began the half by extending the lead to 24.
Both teams traded baskets for most of the half, with the Flyer lead mostly staying between 20 and 25. The longest run by either team in the half was 6-0.
Jalen Crutcher scored 13 of his 19 in the half.
Redshirt freshman Zimi Nwokeji led Dayton with five second-half rebounds.
Senior walk-on Camron Greer saw his first action of the season.
The Billikens only shot 24.4% from the field in the half.
BY THE NUMBERS
Dayton shot 64% from the field in the first half, the best percentage from the Flyers in the opening half this year.
Jalen Crutcher's six assists give him 563 in his career, good for second in program history. Four three-point makes gives him 237 for his career, now fifth in UD history.
Rodney Chatman added five assists.
Jordy Tshimanga led the Flyers with eight rebounds, and added a college career-high three blocked shots.
The 23-point win is the largest margin of victory for UD this season and the largest defeat for the Billikens.
Saint Louis shot 27.1% from the field, their lowest percentage of the season. This was just the second game where the Billikens shot under 40% from the floor.
The Flyers outscored the Billikens 25-2 in fast break points.
Dayton did not trail at any point of the game.
This was the Flyers' fourth-straight win over Saint Louis. Dayton has not lost at home to the Billikens under Anthony Grant.
UP NEXT
UD will head on the road for the final two games of the regular season. They will play Wednesday, Feb. 24 at Saint Joseph's and Sunday, Feb. 28 at St. Bonaventure.
Wednesday's contest against Saint Joseph's is scheduled to tip at 6 p.m. ET.
GAME RECAP COURTESY DAYTON MEDIA RELATIONS