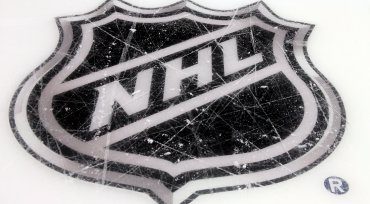 February 16, 2021
Divisional Trends
* The Scotia North Division is averaging 6.4 goals-per-game, with players age 23 or younger accounting for nearly a quarter of those goals (22.4%, 81 of 362) – both figures are tops in the NHL this season. Seven of the League's top eight point-producers reside in the all-Canadian division, with each of them age 27 or younger.
* Competitive balance has been on full display in the MassMutual East Division. Games there have been tied or within one goal for 80.1% of playing time, leading to more than one-third of contests requiring overtime (36.0%, 18 of 50 GP) – both tops in the NHL this season.
* The Discover Central Division boasts three of the NHL's top six teams by points percentage – Carolina (t-3rd, .769), Florida (t-3rd, .769) and Tampa Bay (t-5th, .750) – and is the only group with three teams above .700.
* The Honda West Division, which features the League's top team by points percentage (Vegas, .808 P%), has had 30 games decided by a one-goal margin (of 55 GP), tied for the most in the NHL (Central: 30). Only one of eight West teams has lost more than three consecutive games – the only division that can make that claim.
By the Numbers
72.4 – Percentage of games decided by one goal or two with an ENG (160 of 221 GP), including more than three-quarters of games in the Honda West (76.4%), Discover Central (76.3%) and MassMutual East Division (76.0%).
32 – Age of Chicago's Patrick Kane (Discover Central Division), the only player among the top eight in NHL scoring who is over the age of 27 He also is the only player on a U.S.-based team among the top eight in points.
28 – Number of comeback-wins in the Discover Central Division (47.5 % of 59 GP), the most in the NHL. Only the MassMutual East Division (48.0%, 24 of 50 GP) has a higher percentage of games won by teams that trailed.
15 – Numbers of matchups that have yet to take place in 2020-21, with the Coyotes (vs. COL, LAK, MIN) and Wild (vs. ARI, STL, VGK) awaiting their first games against three different opponents.
11 – Points by Montreal's Tyler Toffoli against Vancouver (8-3—11 in 5 GP), the most points by one player against a single opponent so far this season (ahead of Mark Scheifele: 3-7—10 in 5 GP w/ WPG vs. OTT).
10 – Points by Chicago forward Pius Suter, who leads all rookies in both points and goals (6).
9.3 – Goals-per-game in Oilers-Jets contests, one of six matchups with a G/GP of 8.0 or higher through at least three games (also MTL vs. VAN: 8.8; CAR vs. CBJ: 8.7; PIT vs. WSH: 8.3; FLA vs. TBL: 8.0; OTT vs. TOR: 8.0).
9 – Wins by Andrei Vasilevskiy of the Lightning and Frederik Andersen of the Maple Leafs – division rivals for four consecutive campaigns before this season – who share the League lead in that category thus far.
Viewership up in U.S. and Canada
* NHL fans are tuning into games in record numbers. In the U.S., NBC is averaging 1.322 million viewers per game, an increase of 13% year-over-year (YOY). North of the 49th parallel, 17 million Canadians have watched NHL on Sportsnet across Sportsnet, CBC, Citytv, OMNI & TVA Sports one month into the season.
* In the U.S., the Opening Night tripleheader was NBCSN's most-watched multi-game Opening Night on record, and featured NBCSN's most-watched regular season on record (Penguins-Flyers). Season-to-date, viewership is up 8% across NBC and NBCSN. NBC is up 13% YOY (1.322 million average audience), NBCSN is up 6% YOY (352,000 average audience) and Wednesday Night Hockey is up 26% YOY. Twenty of the 24 U.S. clubs RSNs are up YOY, with all 20 teams up at least 16%.
* In Canada, Scotiabank Wednesday Night Hockey is up 47% YOY, attracting an average audience of 1.1 million viewers. Hockey Night in Canada's early games (7 p.m. ET) are delivering an average audience of 2 million viewers, an increase of 4% YOY, while late games (10 p.m. ET) are attracting an average audience of 1 million, up 19% YOY. Saturday night games with Montreal on TVA Sports are averaging 780,000 viewers up 15% YOY.
* 28% of Canadians – more than 1 in 4 Canadians – watched Scotiabank Hockey Day in Canada across Sportsnet, CBC, Citytv, OMNI and TVA Sports.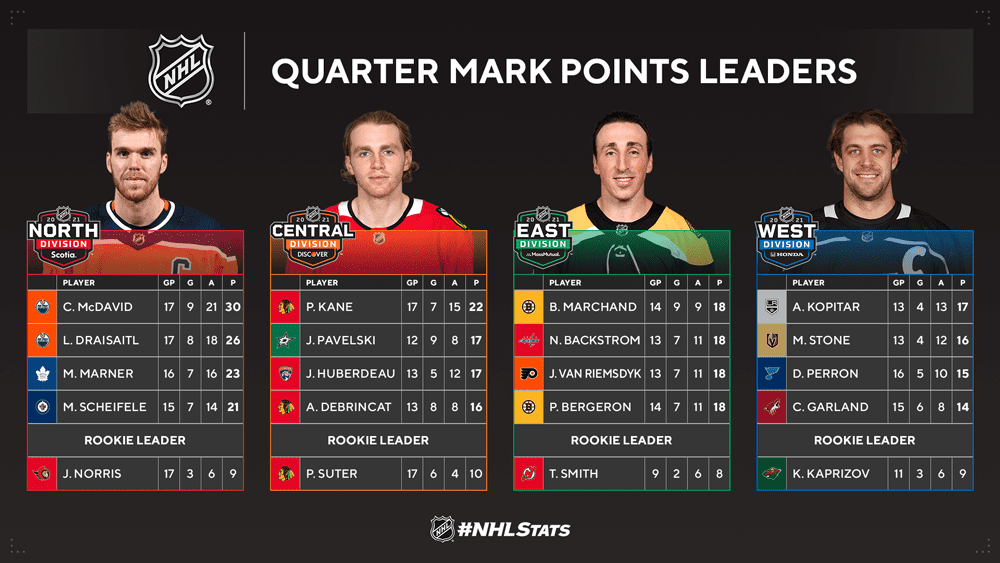 COURTESY NHL PUBLIC RELATIONS