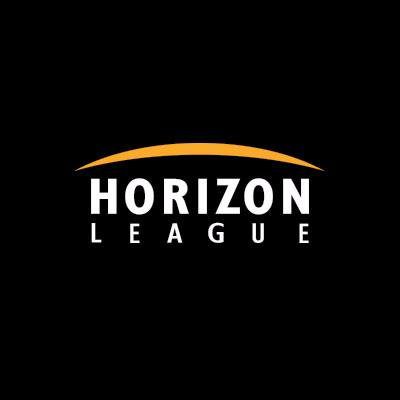 2/17/21
#HLMBB Standings | #HLMBB Statistics | #HLMBB Weekly Notebook
INDIANAPOLIS – It is the final week of the #HLMBB regular season with all 12 teams vying for seeding in the Horizon League Basketball Championship. Wright State and Cleveland State are tied on top of the standings and are battling for the No. 1 seed and a regular season championship, while several other teams are looking to stay in the top four and earn a bye to the quarterfinals.
HLMBB NEWS & NOTES
• Wright State climbed to No. 7 in the latest CollegeInsider.com Mid-Major Poll and are receiving votes in the latest AP men's basketball poll as it is riding a nine-game winning streak, tied for the longest in the HL this season. The Raiders are the third-best rebounding team in the country at 42.5 boards per game and also No. 2 in defensive rebounding at 30.6 with Loudon leading the way with 10.2 per game, ranked 19th in the NCAA. Offensively, Wright State is 16th in the country in scoring (82.0) and 22nd in country in shooting percentage (48.8). Defensively, WSU ranks 18th in the country in defensive field-goal percentage (39.5) and first in the HL in scoring defense at 65.3.
• Cleveland State is 15-3 in the Horizon League, marking the most wins by the Vikings during League play in program history and are receiving votes in the CollegeInsider.com Mid-Major Poll. CSU continues to be bolstered on the defensive end as the Vikings rank top-2 in scoring defense (68.3 points), defensive field-goal percentage (41.1 percent) and steals (8.0 steals) during HL play. Offensively, Torrey Patton leads the way with 15.2 points per game on 49.8 percent shooting from the floor in League play.
• Detroit Mercy remains of the hottest teams in the Horizon League as the Titans are 8-2 over their last 10 games after a weekend split at CSU last weekend that included an 89-83 victory on ESPNU. As a team, Detroit Mercy is tops in the Horizon League averaging almost 11 triples per game and 3-point field goal percentage, while it is also top-3 in scoring offense and field-goal percentage. Antoine Davis leads the Titans as he is the League's top scorer during HL play at 24.1 points per game, hitting just over four 3-pointers per contest, and has scored over 20 points in the last 10 contests. Overall he is third in the nation at 22.8 points per game.
• The Golden Grizzlies are currently the No. 3 seed heading into the final weekend of action and will look to remain there as they head to Milwaukee to face the Panthers. Jalen Moore leads the country in assists at 8.1 per game, including 9.2 helpers during Horizon League play. He has posted double-digit 10-assist games and eight double-doubles during the League season, both best in the HL. The JUCO transfer is also averaging 18.4 points during the HL season, including eight 20-point efforts.
• Northern Kentucky has won seven of its last eight games and is now 10-6 during Horizon League play and looking to jump Oakland for the No. 3 seed. Over the eight-game stretch, Trevon Faulkner and Marques Warrick are combining to average 34.6 points per game.
• Youngstown State has won five in a row, including four in #HLMBB play, and is now 8-10 as they look to grab a top-four seed and bye into the quarterfinals. The Penguins also welcomed back Darius Quisenberry to the floor for his first action since early January on Feb. 5 and is averaging 16.3 points per game over the last four HL contest, while Naz Bohannon has scored 17.3 points over the four-game stretch.
• IUPUI won a pair of games last weekend led by its seniors Marcus Burk, Jaylen Minnett and Elyjah Goss as Burk and Minnett combined to average 57.5 points in both games, while Goss posted his fifth and sixth consecutive double-doubles. Goss is also No. 9 nationally and tops in the HL in rebounds with 10.9 per contest.
COURTESY THE HORIZON LEAGUE