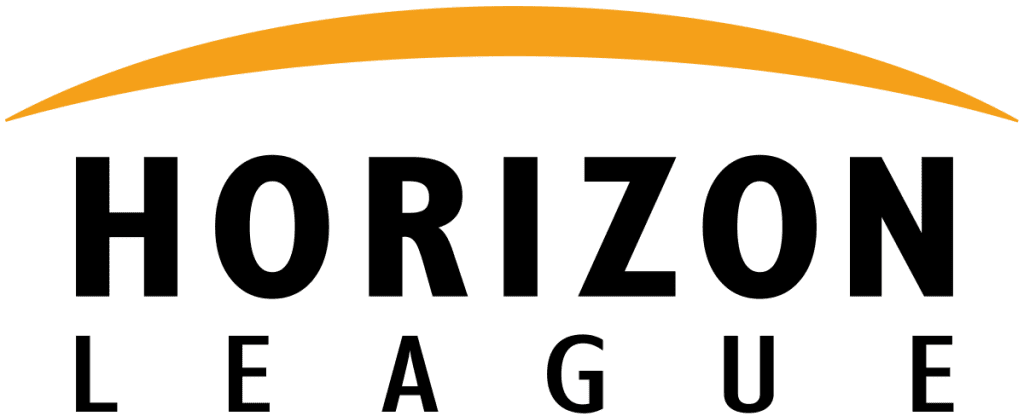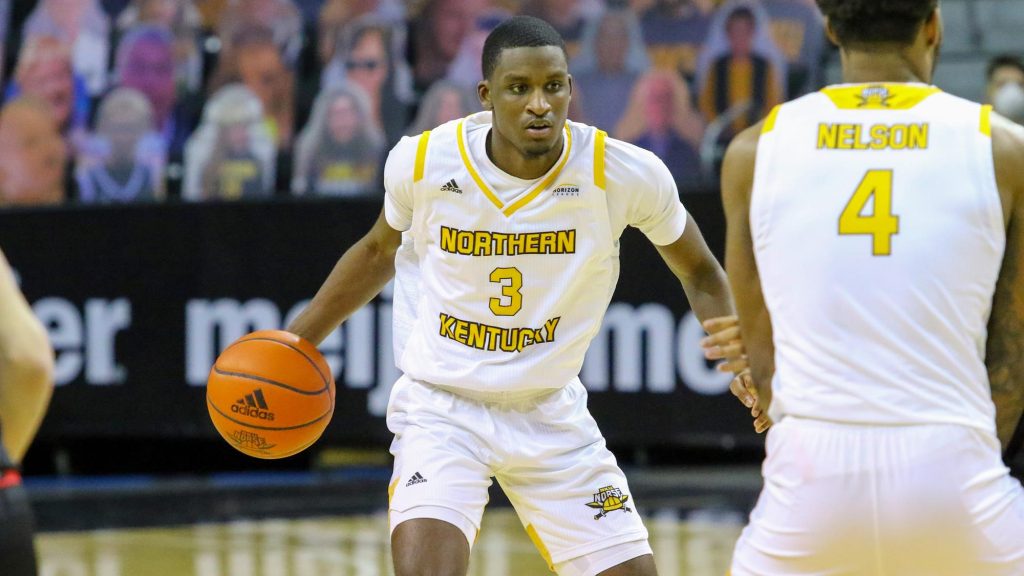 FEBRUARY 19
#HLMBB Standings | #HLMBB Statistics
INDIANAPOLIS – The final weekend of the #HLMBB season began on Friday with Northern Kentucky and Purdue Fort Wayne earning wins over the teams at the top of the HL standings. In other games, Oakland and IUPUI collected road wins, while Detroit Mercy and UIC defended their home floors heading into the regular season finales on Saturday.
Friday Night Game Results
IUPUI 72, Youngstown State 70
Northern Kentucky 81, Wright State 75
Detroit Mercy 85, RMU 74
Oakland 85, Milwaukee 81
Purdue Fort Wayne 75, Cleveland State 68
UIC 61, Green Bay 58
GAME RECAPS
IUPUI 72, Youngstown State 70
The Jags won their third consecutive game and fourth in five tries with a comeback win on the road to pull within one game of reaching .500 in HL play.
IUPUI's Marcus Burk scored a game-high 24 points despite not playing the final six-plus minutes due to fouling out and Azariah Seay totaled 14 off the bench and Mike DePersia had a career-high 13 points on 5-of-7 shooting.
Darius Quisenberry recorded 20 points and seven boards for YSU, while Naz Bohannon finished with 16 points and 10 rebounds for his third double-double in HL play.
The Jags trailed by as many as 14 points in the game and eight in the second half but battled back using a 10-0 run to take a 67-65 with 2:36 to play followed by Seay hitting a pull-up jumper with 1:47 to play to put the Jags up for good.
Northern Kentucky 81, Wright State 75
The Norse ended Wright State's nine-game win streak and they have now won eight out of their last nine #HLMBB contests.
NKU's freshman sensation Marques Warrick registered 23 points with five 3-pointers for his eighth 20-point performance in Horizon League play and Trevon Faulkner finished with 17 points.
Five WSU players ended the game in double figures led by Loudon Love with 16 points and 10 rebounds for double-double No. 9 during the HL season and Grant Basile added 15 points.
Northern Kentucky outrebounded one of the top rebounding teams in the NCAA, 39-35, and also held a 21-14 advantage in fast break points.
Detroit Mercy improved to 9-2 over its last 11 Horizon League games and has now scored 80 or more points in four of its last five games.
Antoine Davis continued his streak of 20-point performances with 26 for his 11th in a row including shooting a perfect 10-for-10 from the free-throw line. Bul Kuol tallied a double-double with 18 points, going 8-of-9 from the field, with 11 boards and Noah Waterman scored 19 with four triples.
Charles Bain led four RMU players in double figures with 19 points and Cameron Wilbon chipped in 15 off the bench.
The Titans finished the game shooting 50.9 percent (30-59) from the floor, while holding the Colonials to just over 40 percent (29-71) from the field.
The Golden Grizzlies improved to 10-9 heading into their regular season finale on Saturday with their sixth road victory during #HLMBB play.
Jalen Moore scored a team-best 20 points with nine free throws for Oakland, while Daniel Oladapo recorded his seventh double-double of the Horizon League season with 17 points and 11 rebounds and Rashad Williams hit four triples to close with 16.
MKE's Josh Thomas totaled 22 points on 10-of-16 shooting to lead all scorers and DeAndre Gholston added 16 with three 3-pointers.
Oakland led by 10 with less than five minutes in regulation before Milwaukee went on an 8-0 run to cut the lead to two with less than a minute to play. However, Moore would hit five clutch free throws down the stretch to seal the victory for the Golden Grizzlies.
Purdue Fort Wayne 75, Cleveland State 68
The Mastodons proved that it is tough to beat a team three times as they handed the Vikings just their fourth HL loss of the season after meeting earlier this season and dropping both contests.
Purdue Fort Wayne's Jalon Pipkins totaled a game-high 19 points on 7-of-9 shooting and Bobby Planutis went for 16 after making all seven of his free-throw attempts.
Torrey Patton was the only Cleveland State starter to finish with double figures with a team-best 17 points, while Alec Oglesby and Chris Greene recorded 13 and 11, respectively, off the bench.
Purdue Fort Wayne ended the game shooting 56.3 percent (27-48) from the floor, including 60.0 percent in the first half, while holding Cleveland State to just 38.7 percent (24-62) from the field and 26.9 percent (26.9) from long range.
UIC snapped a seven-game losing skid on Friday with a three-point win at home in a defensive battle.
Teyvion Kirk once again filled up the stat sheet for the Flames with 19 points, six rebounds and six assists. Braelen Bridges added 14 points and Michael Diggins grabbed 13 rebounds.
All four GB players that scored finished in double figures with PJ Pipes leading the way with 17 points on 7-of-11 shooting, followed by Amari Davis with 16 and Josh Jefferson with 15.
UIC limited the Phoenix to just 37.1 percent (23-62) from the floor and it also marked the third time this season the Flames held an opponent to under 60 points.
Upcoming Games for Saturday, February 20
Oakland at Milwaukee 5 PM
RMU at Detroit Mercy 5 PM
Cleveland State at Purdue Fort Wayne 5 PM
Wright State at Northern Kentucky 5 PM
IUPUI at Youngstown State 5 PM
Green Bay at UIC 8 PM
COURTESY THE HORIZON LEAGUE