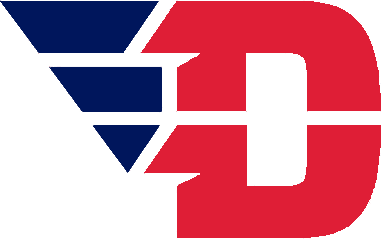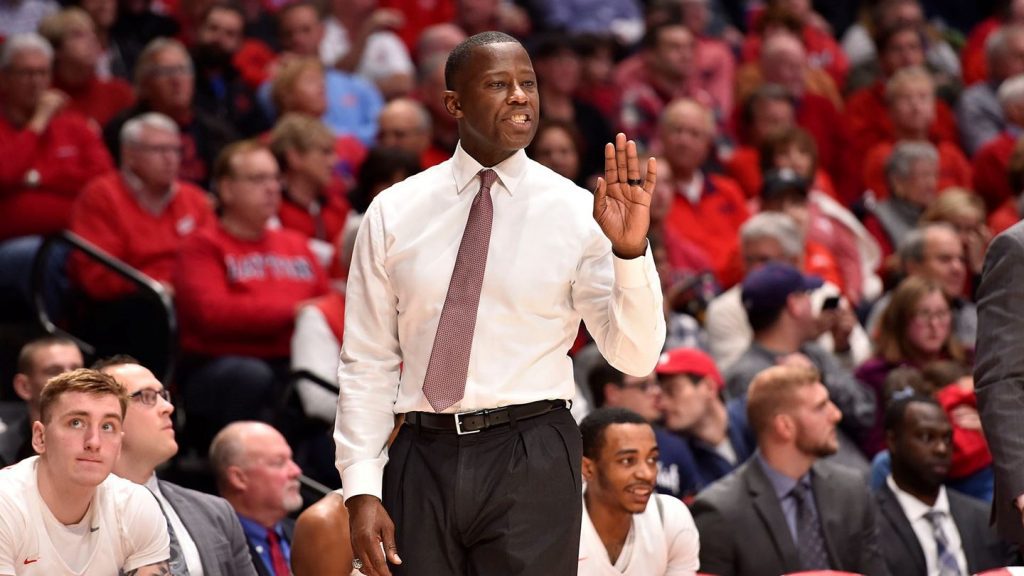 University of Dayton Coach Anthony Grant enters his fourth season at the helm of his alma mater's men's basketball program riding the wave of the most heralded season in school history.
The University announced Anthony Grant as the 20th head coach in Flyer Basketball history on March 30, 2017.
The 20th coach in Dayton's history, Grant is just the seventh Flyer coach in the last 70 years. In the modern era of UD basketball, Grant is just the second Dayton grad to coach the Flyers. The first was his coach, College BB Hall of Famer Don Donoher (1964-89).
Dayton was 29-2 in 2019-20, setting the school record for most wins even though UD did not get a chance to play any post-season games. Dayton ended the year ranked third in the nation with both losses coming on neutral courts to Top 25-caliber teams in overtime. UD won its third Atlantic 10 regular season championship in the last five years, but went undefeated (18-0) in conference play for the first time.
Grant was the consensus national Coach of the Year, earning that honor from the Atlanta Tip-Off Club (Naismith Trophy), the NABC, the USBWA (Henry Iba Award), the Associated Press, The Sporting News, Fox Sports and CBSsports.com, among others.
The second player Grant brought to campus, Obi Toppin, was the consensus national Player of the Year as a redshirt sophomore. An unheralded recruit out of high school, Toppin embraced the development plan established by the Flyer coaching staff, put in the work and earned the two most-sought-after national player of the year awards – Naismith and Wooden. He was named the national player of the year by five of the six most prestigious outlets, rising from a "zero-star" recruit to an NBA lottery pick.
When the Covid-19 pandemic abruptly ended the 2019-20 basketball season, many said there would be no team more wounded by the cancellation of the NCAA tournament than Dayton. Grant would have none of it, simply stating "This is bigger than basketball." Later, when those in the game began to take stock of what had happened in the spring, the Flyer leader emphasized that it was important for his team to recognize what they did accomplish, rather than have regrets over what they could have accomplished.
And during the summer of 2020, when tragic incidents drew attention to racial inequalities and social injustices in our society, Grant stood tall again, both publicly and privately. He was sought out for his viewpoint nationally and lent his voice and support to the movement, while joining his team on their journey to be educated and positively involved on the issues moving forward.
He was named to the National Association of Basketball Coaches (NABC) Board of Directors in Novermber, 2020.
COURTESY DAYTON MEDIA RELATIONS