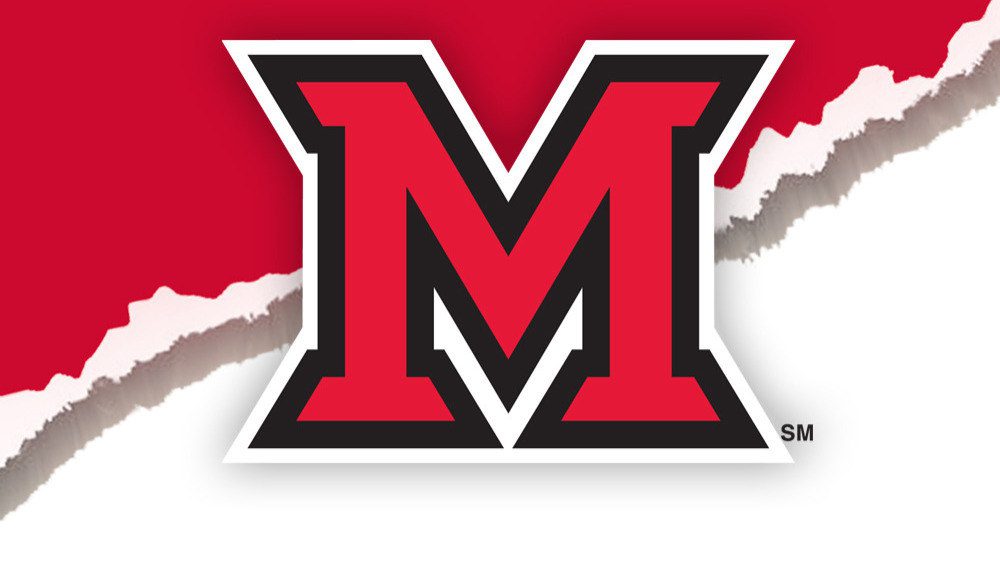 Miami to Make Up Central Michigan and Western Michigan Games Feb. 23 & 25
CLEVELAND, Ohio—The Miami University men's basketball team will add two road games to its schedule next week, the Mid-American Conference announced Wednesday morning. The RedHawks will travel to Central Michigan for a 5 p.m. game on Tuesday, Feb. 23 and then head to Western Michigan for a noon game on Thursday, Feb. 25.
These games are being rescheduled from previously postponed contests at Central Michigan on Jan. 2 and at Western Michigan on Jan. 16.
The complete set of conference schedule adjustments follows:
Sunday, February 21
Western Michigan at Ball State — From Tuesday, January 5 to Sunday, February 21 at 7 PM (ET)

Tuesday, February 23
Miami at Central Michigan – From Saturday, January 2 to Tuesday, February 23 at 5 PM (ET)
Buffalo at Northern Illinois — From Saturday, January 23 to Tuesday, February 23 at 7 PM (ET)
Bowling Green at Eastern Michigan — From Tuesday, February 2 to Tuesday, February 23 at 7 PM (ET)
Akron at Ohio — From Tuesday, February 9 to Tuesday, February 23 at TBD

Wednesday, February 24
Kent State at Ball State – From Tuesday, January 26 to Wednesday, February 24 at 2 PM (ET)

Thursday, February 25
Miami at Western Michigan – From Saturday, January 16 to Thursday, February 25 at Noon
Central Michigan at Buffalo – From Tuesday, January 26 to Thursday, February 25 at 2 PM (ET)
Eastern Michigan at Ohio – From Saturday, February 6 to Thursday, February 25 at TBD

Friday, March 5
Ohio at Bowling Green – From Saturday, February 20 to Friday, March 5 at 7 PM (ET)
COURTESY MIAMI ATHLETIC COMMUNICATIONS