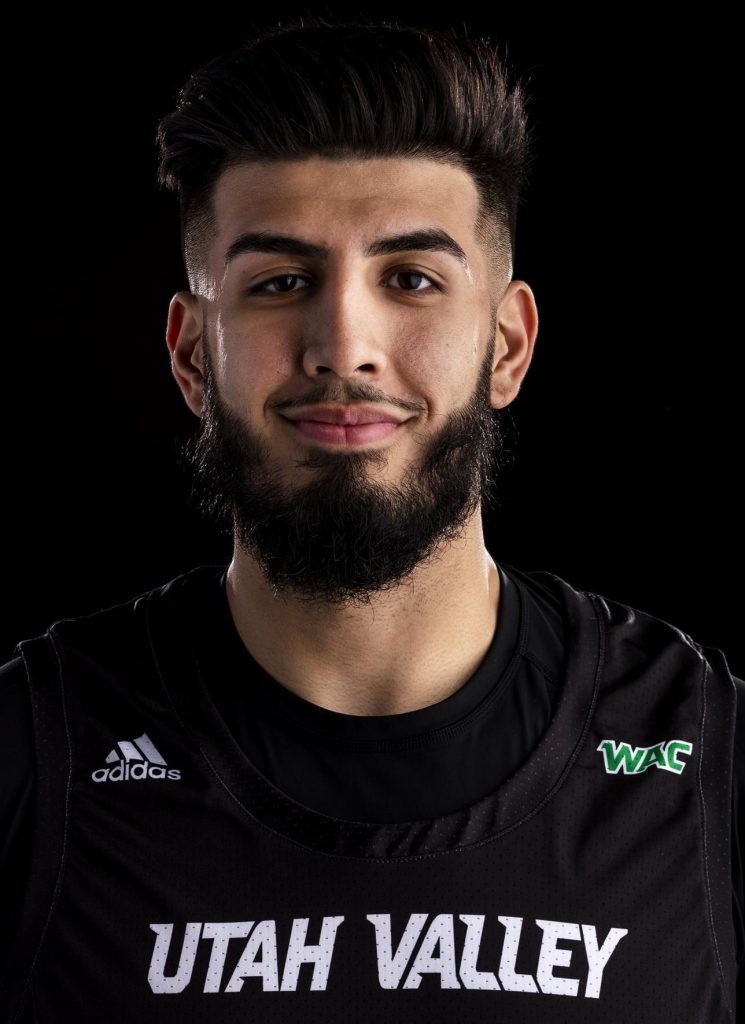 FOR IMMEDIATE RELEASE: February 15, 2021
DENVER – Utah Valley's Fardaws Aimaq has been named TicketSmarter Western Athletic Conference Men's Basketball Player of the Week for February 8 through February 14.
Aimaq, a redshirt sophomore center from Vancouver, B.C., continued to dominate the boards in a home split with Dixie State. The transfer from Mercer collected his 11th double-double of the season in Friday night's 87-72 win, scoring 13 points to go with 13 rebounds and a pair of blocks. On Saturday, he reset his own school record for rebounds in a game with 25 and he added 18 points with three assists, a steal and a block for his 12th double-double of the season. On the season, he leads the nation in rebounding and ranks third in Division I in double-doubles.
Other nominees included: California Baptist's Reed Nottage posted a team-best 18.5 points per game as the Lancers split at home against Sacramento State … Dixie State's Hunter Schofield scored 31 points to go with seven rebounds and three assists on Saturday as the Trailblazers earned a 93-89 win to pick up a split at Utah Valley … NM State's Jabari Rice put up a game-high 19 points to go with six rebounds and block as the Aggies held off Seattle U, 65-58, to earn a split in Seattle … Seattle U's Darrion Trammell averaged 19.0 points per game as the Redhawks earned a home split against defending champion NM State … Tarleton's Montre' Gipson scored 14 points to go with 14 assists, eight steals and seven rebounds in a 112-54 blowout win over McMurry.
COURTESY WESTERN ATHLETIC CONFERENCE COMMUNICATIONS