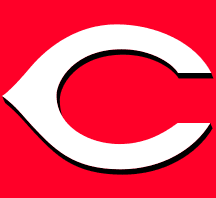 February 2nd, 2021
Reds.com/Signup created to connect local youth with recreational teams
The Cincinnati Reds and World Series Champion Eric Davis are launching a campaign to encourage youth baseball and softball participation in recreational leagues across Greater Cincinnati and Reds Country.
"Growing up, I just loved to compete and playing baseball helped me stay active while teaching me teamwork and the value of good sportsmanship," said Davis. "I want more kids to play and experience the fun and excitement that I did. The fun of the game is the game.
Parents can visit www.reds.com/Signup to register.
The Reds and Reds Community Fund will work to connect parents to local teams in time for the spring and summer baseball and softball leagues.
Davis has worked diligently with fellow members of the baseball community to find ways to increase youth participation in the sport, particularly among African-American kids. Davis's passion for involving more kids in the game merged with the Reds Community Fund's goals in launching this campaign.
"The Reds are committed to providing opportunities for children in all communities to connect with baseball and softball," said Charley Frank, executive director of the Reds Community Fund. "We work with over 60 youth baseball and softball organizations across the region and want to make it easy for parents to find a team for their kids."
Davis currently works in Reds Player Development as a Special Assistant, Player Performance.
Davis played in the major leagues for 17 years including nine seasons with the Reds from 1984-1991 and 1996. A two-time All-Star, Davis won Gold Gloves each season from 1987-1989 and was a two-time Silver Slugger Award winner. A key member of the 1990 World Champion Reds, Davis's first-inning home run in Game One of the World Series sparked the Reds' sweep of the Oakland A's. He retired after the 2001 season and was inducted into the Reds Hall of Fame in 2005.
Nike is a proud partner of the Cincinnati Reds and Reds Community Fund's efforts to encourage more participation in youth baseball and softball.
COURTESY CINCINNATI REDS MEDIA RELATIONS