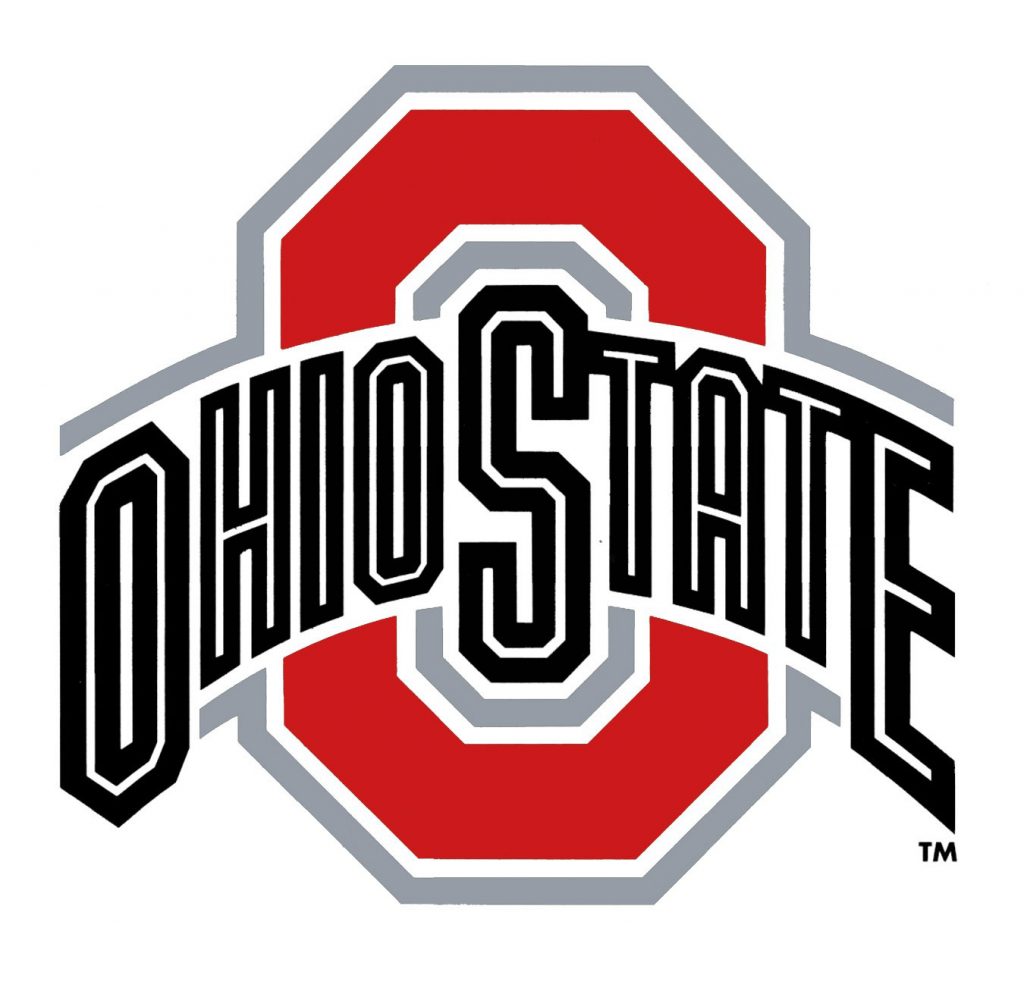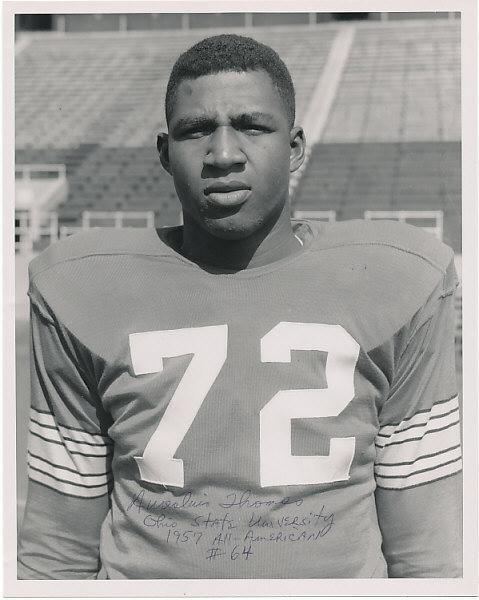 February 13, 2021
College Football Hall of Famer was a first-team All-American on national championship team in 1957
COLUMBUS, Ohio – Aurealius Thomas, a Columbus native who was a first-team All-American on Woody Hayes' second national championship team in 1957 and is a member of the College Football Hall of Fame, passed away on Feb. 5. He was 86 years old.
In his Hall of Fame bio, Thomas was described as someone who had "tremendous technique as a blocker and mobility as a tackler." He wasn't big – just 200 pounds, which even by football standards for his time was undersized – but he more than made up for that with a tenacity that made him an All-American. Able to outmaneuver opponents with his quickness, Thomas lettered for the Buckeyes in 1955, 1956 and 1957 and was a part of two national championship teams.
As a senior, Thomas logged 463 minutes at guard and helped the Buckeyes rebound from an opening-game loss to win the next nine consecutive contests on their way to capturing a national championship. The Buckeyes capped their season with a 10-7 victory over Oregon in the Rose Bowl. Ohio State was 22-6 during Thomas' career and captured two Big Ten Championships.
Following his Ohio State career, Thomas was drafted by the Pittsburgh Steelers and was an assistant coach at Ohio State in 1958. He found one of his callings as a teacher in the Columbus Public Schools system. For 20 years, he taught science and physical education. He also coached football for six years – four at Columbus East and two at Columbus Central. In 1964, he was selected as the Central Ohio Coach of the Year and led East to a 9-0 record before retiring from the sidelines. Just as important as his win-loss record, he helped 40 students earn college scholarships during his time as a coach and educator.
After leaving coaching, Thomas found success in the insurance business. He worked for New York Life Insurance and after 16 years left to start his own insurance brokerage in Columbus. All the while, Thomas was an active member of his community. He gave back to his alma mater as a trustee for both the Varsity "O" Alumni Association and Ohio State University Student Loan Foundation. Thomas was also a past president of the Columbus Recreation Board, advisor to the Small Business Group for Southern Ohio, volunteer agent for the United Negro College Fund and president of the Columbus Leadership Conference.
Thomas was the recipient of numerous awards and honors, including the Black History Award for exemplifying his works of "Life Against the Odds" and in 1990 earned the Special Recognition Award by the Columbus Area Chapter of Blacks in Government (BIG).
Thomas, who was inducted into the Ohio State Sports Hall of Fame in 1992, is survived by his former wife, Nancy, a daughter, Leah Marshall, and sons Marcus Thomas and Scott Thomas. He had seven grandchildren and a host of great grandchildren, nieces, nephews and friends.
Celebration of Life plans are still to be determined by the Thomas family.
#GoBuckeyes
THE PEOPLE. THE TRADITION. THE EXCELLENCE.
COURTESY OHIO STATE ATHLETIC COMMUNICATIONS