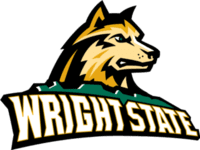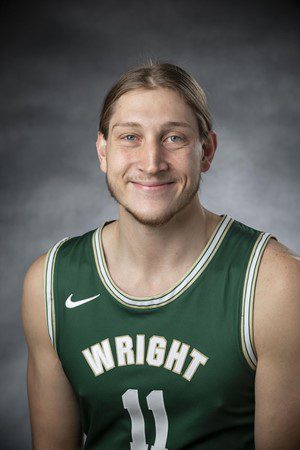 The Wright State men's basketball team won its eighth straight game on Friday night, downing visiting Milwaukee 92-81 in the first of two games to close out the regular season home schedule.

The Raiders (16-4 overall, 14-3 Horizon) used a 15-2 scoring run to close the first half and gain some separation over Milwaukee (7-9, 6-8 HL) that they would never relinquish despite both sides trading baskets for the majority of the second half.

Wright State's eight consecutive Horizon League wins matches the second longest streak in program history, behind only the record 10 by the 2007-08 squad.

Loudon Love finished with a team-leading 21 points to pace five Wright State double-digit scorers, the fifth time this season the Raiders have had that happen. With his Friday night point total, Love moves past former Raider Vernard Hollins for fifth all-time in program history, now sitting with 1,715 career points. Next up is Keion Brooks and his 1,766 points.

Love was 6-of-9 from the floor and 9-of-13 from the free throw stripe, finishing just shy of another double-double with nine rebounds, while he also added three steals and two assists.

Tanner Holden turned in 17 points, adding five rebounds and four assists, while Grant Basile had 15 points of his own on 6-of-9 shooting with a pair of three-pointers. Basile added five rebounds, three assists and a block to his final stat line. Jaylon Hall added 14 points off the bench, including a pair of three-pointers, also adding five rebounds while passing out five assists.

Trey Calvin was the final Raider in double digits, finishing the night with 10 points, all in the second half, passing out a game-high seven assists.

Leading by two with just under four minutes to play in the first half, Wright State closed the half on a 15-2 run behind a 4-of-6 shooting stretch, including three three-pointers, as four different players contributed in the scoring column. A Basile three pushed the advantage to six before Finke drilled a three of his own to push the lead to nine. In the closing moments of the half, with the shot clock winding down, it was Hall's turn to connect on a three to send the Raiders to the locker room with a 42-28 lead.

Milwaukee opened the second half on a 7-2 scoring run of its own to pull the Raider lead down to single digits before both sides traded buckets for the majority of the second half. Leading by 11 with 11:33 remaining, Wright State rolled off an 8-2 run behind three's from Calvin and Alex Huibregtse to push the advantage to 15 points for the final 10 minutes.

The visitors cut the Raider advantage down to eight with four minutes remaining, but Wright State erased any final push with a quick, 8-1 run to push the lead back to 15 and wrap things up.

Both sides had strong shooting nights, with Wright State finishing the game at 54 percent overall (31-of-57), including a 75 percent clip in the second half, with a 50 percent mark (11-of-22) from three-point range. Milwaukee finished with a 47 percent shooting night (30-of-64) overall and was also 50 percent 9-of-18) from three-point range.

The Raiders had a slight edge at the free throw line, shooting 73 percent (19-of-26) compared to Milwaukee's 63 percent (12-of-19). Wright State finished with a 36-33 advantage on the glass, including 28 defensive rebounds, while passing out 23 assists as a team. The Raiders forced Milwaukee into 13 turnovers and flipped that into 16 points.

Milwaukee had three double-digit scorers, led by DeAndre Gholston's game-high 29 points, while Courtney Brown Jr. had 14 and Josh Thomas finished with 13 points.

GAME RECAP COURTESY WRIGHT STATE ATHLETIC COMMUNICATIONS