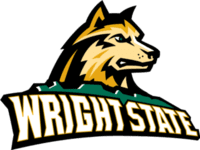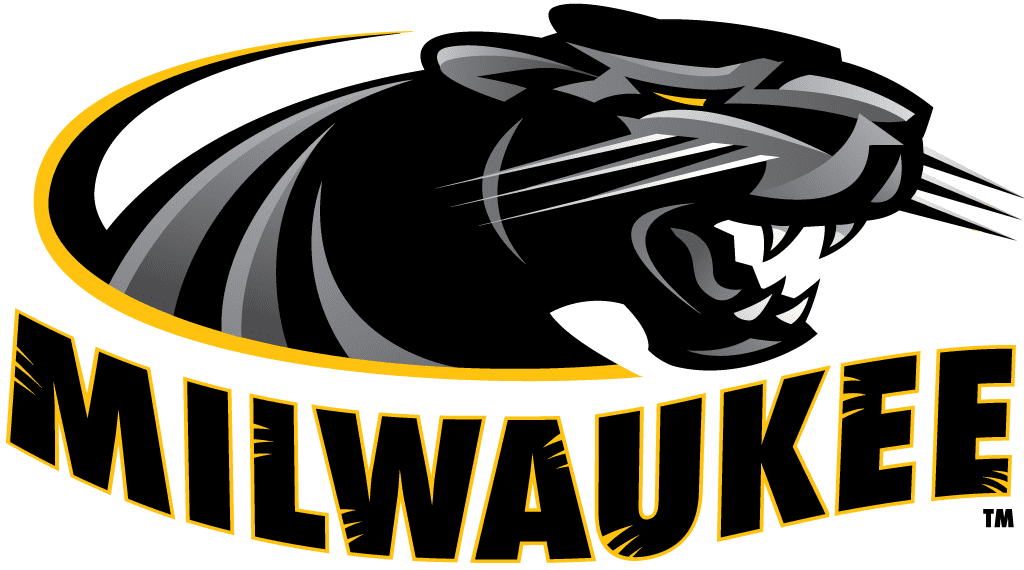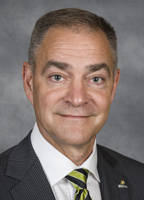 The Wright State men's basketball team brings a seven-game winning streak into the weekend as it closes its regular season home slate with a pair of contests against Milwaukee this weekend. Friday is set for a 7 p.m. tipoff before a 3 p.m. start on Saturday.
Raider fans can follow the action by tuning in to WRZX 106.5 FM or watching on ESPN3, where Chris Collins and Jim Brown will have all the play-by-play on the radio and ESPN feeds.
Following their sweep at UIC, the Raiders remain in second place in the Horizon League standings and Championship seeding. The 2021 Horizon League Championship will see the top four teams in the regular season earn a bye into the quarterfinals and host a home game on Tuesday, March 2, with the winners advancing to the semifinals on March 8 at the Indiana Farmers Coliseum. The semifinal games will be on ESPNU and ESPN2. The Horizon League Championship is set for March 9 at 7 p.m. on either ESPN or ESPN2. The first round and quarterfinals will be on ESPN+.
FRIDAY: WATCH ON ESPN3 | FOLLOW LIVE STATS | LISTEN ON WRZX 106.5 FM |
SATURDAY: WATCH ON ESPN3 | FOLLOW LIVE STATS | LISTEN ON WRZX 106.5 FM |
Last time out, Wright State ran its winning streak to seven with a sweep at UIC last weekend, winning the opener 72-47 before a 77-57 victory on Saturday. Friday night, Loudon Love notched 23 points and 12 rebounds, both game highs, after having nine and nine at the break. Trey Calvin was the only other Raider in double figures with 12 points, adding five assists and two blocks of his own, but Wright State saw nine different players contribute to the scoring column overall. On Saturday, Love led all players for the second consecutive night, finishing with 18 points and 10 rebounds for his third straight double-double, while Grant Basile added 17 points of his own as the pair played a big role in the Raiders' 40 total paint points in the win.
MILWAUKEE MATCHUP
Milwaukee has lost two in a row, and three of its last four, after dropping a pair of games at home to Northern Kentucky last week. The Panthers come to town with a 5-4 mark in road games. Wright State and Milwaukee have previously met 63 times entering this weekend's action, with the Raiders winning both matchups – a 12-point December win inside the Nutter Center and a 65-61 road victory in January. The Raiders hold a slight 33-30 lead over Milwaukee in the overall series, including four in a row and nine of the last 13 meetings. The first meeting came back on Jan. 17, 1977 in Milwaukee, a 75-66 Panther win. The first Wright State home game was the following year – a 71-69 Raider win on Feb. 13, 1978.
PANTHER POINTS
Milwaukee is set to play its final road series of the regular season against the Raiders, but this will mark the third road trip in four weeks for the Panthers. Milwaukee had back-to-back road trips at Cleveland State (Jan. 22/23) and IUPUI (Jan. 29/30) before returning home for the first time in nearly a month to host Northern Kentucky last weekend. The Panthers end the regular season at home against Oakland Feb. 19 and 20. Te'Jon Lucas will have a major milestone waiting for him this season, as he is on pace to cross the 1,000-point plateau for points in a career at some point. Lucas will be the 28th player to do so wearing a Panther uniform, while also joining Wright as the second one to not have spent most of his career at Milwaukee. The most recent to hit the mark in Milwaukee-only games was Matt Tiby in 2016, finishing with 1,332 points (in three seasons). Lucas enters the weekend at 969 points.
BUCKETS ON BUCKETS ON BUCKETS
As of Wednesday, Wright State has the fourth-best scoring margin in the country at +17.9, sitting behind a pair of teams at the top of the national polls (Baylor, +24.2 & Gonzaga, +22.9) and Colgate, who is 7-1 in 8 games played this year with a +21.4 margin. Going a step farther, the Raiders' +20.7 scoring margin in road contests leads the country entering Wednesday's schedule, followed by Colgate (+20.0), Baylor (+19.3) and Gonzaga (+17.7).
MID-MAJOR POLL
Wright State jumped two spots to No. 9 in the latest CollegeInsider.com Mid-Major Top 25 poll, released Feb. 8. This is the Raiders' highest ranking in the poll in the last two seasons. Horizon League foe Cleveland State also entered the poll at No. 25 this week. The Raiders opened the 2020-21 season at No. 20 in the listing's preseason poll on November 23. Wright State climbed as high as 10th overall in the poll on three occasions last year and was in every weekly ranking during the 2019-20 campaign.
GONE STREAKING
Saturday's win over UIC was Wright State's seventh-straight victory, and the Raiders are making a habit of stringing together wins under Scott Nagy. The Raiders won eight straight games last year from Dec. 12, 2019-Jan. 10, 2020, and also won eight straight from Dec. 22, 2017-Jan. 18, 2018.  A victory over Milwaukee on Friday would break the Raiders' best Horizon League winning streak in the last 13 years. Wright State also won seven League contests in a row to begin conference play in 2017-18, its most since the 2007-08 team collected 10 consecutive conference victories.
GAME PREVIEW COURTESY WRIGHT STATE ATHLETICS