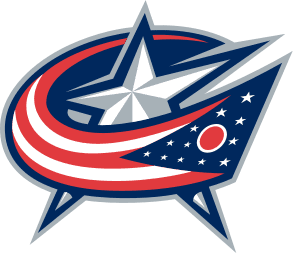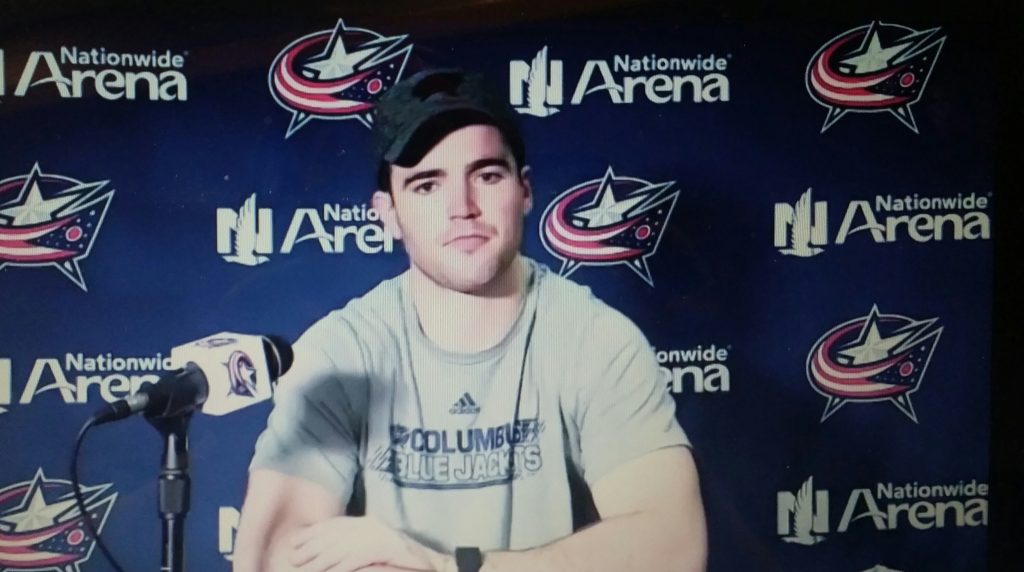 THE COLUMBUS BLUE JACKETS BACK IN ACTION TONIGHT AT CHICAGO, GAME TIME 8 PM.

FOR THE PAST 5 YEARS, CBJ DEFENSEMAN SCOTT HARRINGTON, 27 YEARS OLD, HAS BEEN THE TEAM MVP. HE GOES DAYS, WEEKS AND GAMES WITHOUT PLAYING. BUT STAYS READY ON THE TEAM'S TAXI SQUAD. BUT WHEN HE DOES PLAY, HE ALWAYS PLAYS GOOD DEFENSE, KILLS POWER PLAYS, SCORES A GOAL OR ASSISTS ON A GOAL. HE NEVER COMPLAINS AND IS LOVED BY TEAMMATES, TEAM MANAGEMENT AND THE COACHING STAFF. HE HAS BEEN WITH THE JACKETS SINCE THE 2016-17 SEASON.
Harrington's first goal of the season occurred in just his second game of the season. He has a 1-1-2 line in those games.
THE SCOTT HARRINGTON FILE
SKAWT HAIR-ihng-tuhn
Drafted: Pittsburgh's second round pick, 54th overall, in the 2011 NHL Draft.
Acquired: Acquired from Toronto along with a conditional draft pick in exchange for
Kerby Rychel on June 25, 2016
7th NHL / 5th CBJ Season
Last Goal: FEB 8, 2021 vs CAROLINA
Last Assist: FEB 7, 2021 vs CAROLINA (1)
Career Shootouts: 0/0 (0%), 0 GDG
Season Highs: G A P PIM TOI Shots Hits +/-
1
2/8 vs CAR
1
2/7 vs CAR
1
2 times
0
2 times
18:58
2/8 vs CAR
2
2/8 vs CAR
1
2 times
+0
2 times
Last Game: Posted a goal with 2 shots and a hit on 18:58 TOI on 2/8 vs. CAR.
2020-21: Collected an assist in his season debut on 2/7 vs. CAR.
Career: Was even or plus in 26 of his last 31 games (+3) in 2019-20… Set career highs in assists, points and games with 2-15-17 in 73 outings
in 2018-19…Played in his 100th career Blue Jackets game on 1/7/19 at ARI… Scored 1st NHL goal on 1/22/17 at OTT (Anderson).
Single-Game Highs: G – 1 (6x)… A – 2 (1x)… Pts – 2 (2x)
Stat or Streak: Scored his lone goal of 2019-20 campaign on 1/6 at LAK.