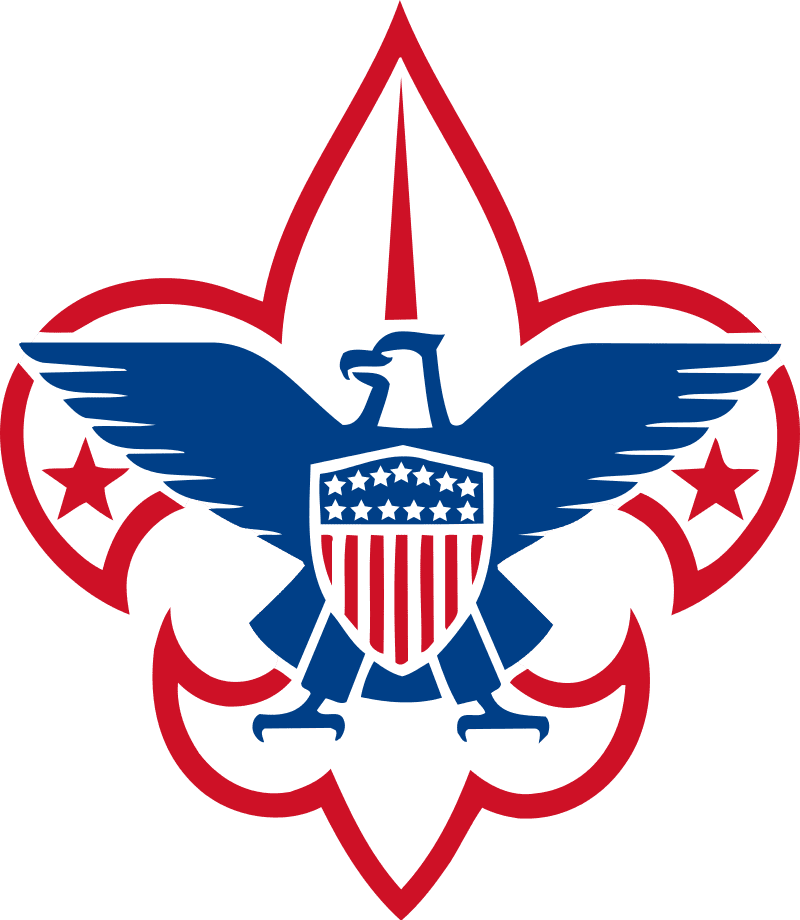 COURTESY WIKIPEDIA COMMONS:
The Boy Scouts of America (BSA, colloquially the Boy Scouts) is the largest scouting organization and one of the largest youth organizations in the United States, with about 2.3 million youth participants and about one million adult volunteers. The BSA was founded in 1910, and since then, about 110 million Americans participated in BSA programs at some time in their lives. BSA is part of the international Scout Movement and became a founding member organization of the World Organization of the Scout Movement in 1922.
The stated mission of the Boy Scouts of America is to "prepare young people to make ethical and moral choices over their lifetimes by instilling in them the values of the Scout Oath and Law." Youth are trained in responsible citizenship, character development, and self-reliance through participation in a wide range of outdoor activities, educational programs, and, at older age levels, career-oriented programs in partnership with community organizations. For younger members, the Scout method is part of the program to instill typical Scouting values such as trustworthiness, good citizenship, and outdoors skills, through a variety of activities such as camping, aquatics, and hiking. To further these outdoor activities, the BSA has four high-adventure bases: Northern Tier (Minnesota, Manitoba, and Ontario), Philmont Scout Ranch (New Mexico), Sea Base (Florida, US Virgin Islands, and Bahamas), and Summit Bechtel Reserve (West Virginia), as well as nearly one hundred separate camps and reservations specifically dedicated to scouts.
The traditional Scouting divisions are Cub Scouting for ages 5 to 11 years, Scouts BSA for ages 10 to 18, Venturing for ages 14 through 21, and Sea Scouts for ages 14 through 21. The BSA operates traditional Scouting by chartering local organizations, such as churches, clubs, civic associations, or educational organization, to implement the Scouting program for youth within their communities. Units are led entirely by volunteers appointed by the chartering organization, who are supported by local councils using both paid professional Scouters and volunteers. Additionally, Learning for Life is a non-traditional affiliate that provides in-school and career education.
On February 1, 2019, the Boy Scouts of America renamed its flagship program, Boy Scouts, to Scouts BSA to reflect its policy change allowing girls to join separate, gender-specific troops. On February 18, 2020, the National BSA filed Chapter 11 bankruptcy protection and is currently restructuring its financial situation. On November 16th, 2020, the National BSA disclosed in their bankruptcy filings that 92,700 former Scouts had reported sexual abuse by members of the organization.
1690s
1720s
1800s
1820s
1870s
1890s
1910s
1920s
1930s
1940s
1950s
1960s
1970s
1980s
1990s
2000s
COURTESY www.almanac.com