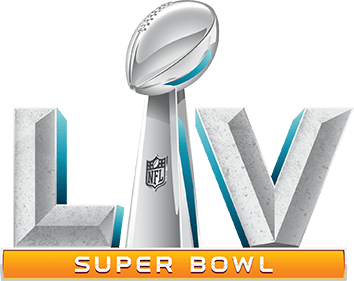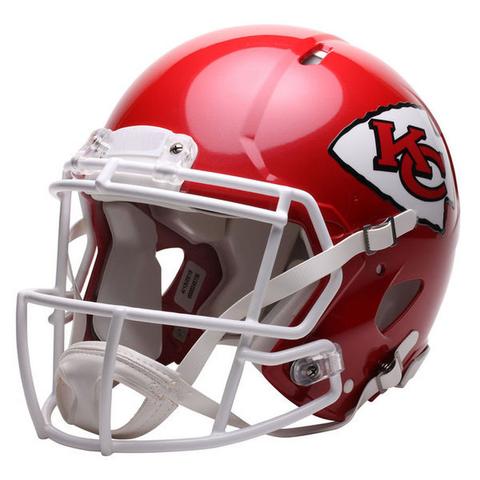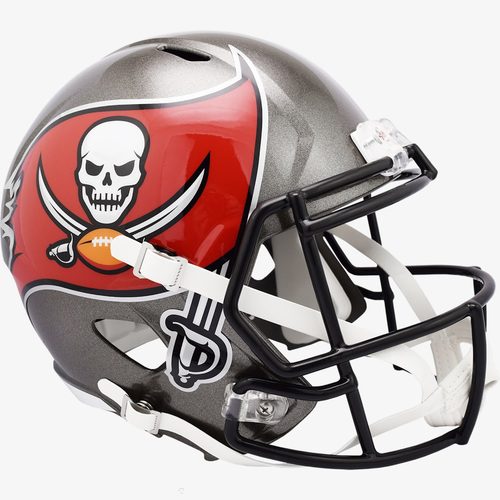 On Sunday, February 7, the Kansas City Chiefs and the Tampa Bay Buccaneers will meet in Super Bowl LV (6:30 PM ET, CBS) at Raymond James Stadium in Tampa. The Buccaneers are the first team ever to appear in a Super Bowl played in its home stadium.
Including the postseason, Chiefs quarterback PATRICK MAHOMES (44-9, .830) and Buccaneers quarterback TOM BRADY (263-80, .767) have the highest and third-highest winning percentages among starting quarterbacks (minimum 50 starts) since 1950.
Super Bowl LV is the first Super Bowl between the starting quarterbacks who won each of the two most recent Super Bowls [Mahomes won SB LIV with Kansas City; Brady won SB LIII with New England] and the first Super Bowl between starting quarterbacks who have each won at least one Associated Press Most Valuable Player Award and one Super Bowl Most Valuable Player Award prior to the matchup.
Brady (43 years, 188 days old on Super Bowl Sunday) and Mahomes (25 years, 143 days old on Super Bowl Sunday) are set to have the largest age differential (18 years, 45 days) between opposing starting quarterbacks in Super Bowl history.
The Chiefs and Buccaneers previously met at Raymond James Stadium in Week 12, with Kansas City earning a 27-24 win. Mahomes (462 passing yards) and Brady (345) combined for 807 passing yards, the most combined passing yards between two opposing quarterbacks in a single game in 2020. Chiefs wide receiver TYREEK HILL registered 269 receiving yards and three touchdown catches in the contest and became the third player with at least 200 receiving yards in a single quarter since 1980. The Buccaneers have won each of their past seven games, including the postseason, since Week 12 while Kansas City enters Super Bowl LV having won 12 straight games started by Mahomes, including the postseason.
For the Super Bowl LV capsule, click here.
Here's what's at stake in Super Bowl LV:
With a Kansas City win…
The Chiefs would record their third Super Bowl victory and become the first team to earn consecutive Super Bowl titles since the 2003-04 New England Patriots (Super Bowls XXXVIII and XXXIX). Kansas City previously won Super Bowls IV and LIV.
Head coach ANDY REID would win his second Super Bowl and at age 62, become the oldest head coach to win back-to-back Super Bowl championships, surpassing Pro Football Hall of Famer VINCE LOMBARDI (age 54 in Super Bowl II). Reid would have 18 career postseason victories, surpassing Pro Football Hall of Famer JOE GIBBS (17 postseason victories) for the fourth-most in NFL history.
At age 25, quarterback PATRICK MAHOMES would become the youngest starting quarterback to win multiple Super Bowl titles and would join TOM BRADY as the only starting quarterbacks to win the Super Bowl in two of their first four career seasons.
With a Tampa Bay victory…
The Buccaneers would win their second Super Bowl (XXXVII) and become the seventh club to win the Super Bowl as a Wild Card team.
Head coach BRUCE ARIANS would win his first Super Bowl and at age 68, would become the oldest head coach to win a Super Bowl, surpassing BILL BELICHICK (age 66 in Super Bowl LIII).
Quarterback TOM BRADY would win his seventh Super Bowl, extending the mark for the most by any player ever, and would join PEYTON MANNING as the only starting quarterbacks to win Super Bowls with multiple franchises.
Kansas City won its second consecutive AFC Championship with a 38-24 win over Buffalo. Quarterback PATRICK MAHOMES, in leading the Chiefs back from an early 9-0 deficit, passed for 325 yards with three touchdowns and zero interceptions for a 127.6 rating. He now has 17 career postseason touchdown passes, surpassing RUSSELL WILSON (16) for the most postseason touchdown passes by a quarterback in his first four seasons in NFL history.
In seven career postseason starts, Mahomes has a 109.8 passer rating, the highest mark by a quarterback in postseason history (minimum 200 attempts). Mahomes is expected to become the youngest quarterback in NFL history (25 years and 143 days old on date of Super Bowl LV) to start two Super Bowls, surpassing RUSSELL WILSON, who was 26 years and 64 days old at the time of his second Super Bowl start (SB XLIX).
Tight end TRAVIS KELCE recorded 13 receptions, the most in a single Championship Game in league history, for 118 yards and two touchdowns in the win and tied with Pro Football Hall of Famers SHANNON SHARPE (13 receptions on Jan. 9, 1994) and KELLEN WINSLOW SR. (13 receptions on Jan. 2, 1982) for the most receptions by a tight end in a single postseason game in NFL history. It also marked his fifth career postseason game with at least 100 receiving yards, the most by a tight end in postseason history.
Kelce ranks second among tight ends in postseason annals in receptions (73), receiving yards (859) and touchdown receptions (nine), trailing only Tampa Bay's ROB GRONKOWSKI (83 receptions for 1,206 yards and 12 touchdowns) in each category.
Wide receiver TYREEK HILL had a postseason franchise record 172 receiving yards in the AFC Championship Game. Hill and Kelce, who each had at least 100 receiving yards in the AFC Divisional Playoffs against Cleveland, are the first pair of teammates to register 100-or-more receiving yards in consecutive games within the same postseason in league annals.
Since 2018, Hill and Kelce have combined for 8,770 receiving yards, including the postseason, and surpassed the Pro Football Hall of Fame duo of CRIS CARTER and RANDY MOSS (8,695 combined receiving yards from 1998-2000) for the most receiving yards by a pair of teammates over a three-season span, including the playoffs, in NFL history.
Defensive end FRANK CLARK registered two sacks against Buffalo and became the 14th player since 1982, when the individual sack became an official statistic, to record at least 10 career postseason sacks. Clark has recorded a sack in four of his five postseason games with Kansas City, including a sack in Super Bowl LIV last season. Safety TYRANN MATHIEU has four passes defensed in his past five postseason games and recorded an interception against the Buccaneers in Week 12. Rookie cornerback LA'JARIUS SNEED has registered a sack in each of Kansas City's two postseason games this year and is the first rookie defensive back with two postseason sacks since 1982. The Chiefs have allowed 24-or-fewer points in four consecutive postseason games.
Tampa Bay earned a trip back home for Super Bowl LV with a 31-26 win at Green Bay. The Buccaneers have scored at least 30 points in each of their first three games this postseason and can become the first team in NFL history to score 30 points in four consecutive playoff games within a single postseason.
Tampa Bay, which missed the postseason in 2019, is the fourth team in the past five years to appear in the Super Bowl the season after missing the playoffs. The Buccaneers, with victories over No. 1-seeded Green Bay and No. 2-seeded New Orleans, are the 11th team since 1990 and first since the 2012 Baltimore Ravens to defeat the top two seeds from their own conference in the same postseason.
Quarterback TOM BRADY threw three touchdown passes against the Packers and became the fourth quarterback in NFL history to lead multiple franchises to Super Bowl appearances in league history. He is appearing in an NFL-record 10th Super Bowl and holds Super Bowl records for career passing yards (2,838), single-game passing yards (505 in Super Bowl LII), career passing touchdowns (18) and Super Bowl titles (six). Brady is the postseason all-time leader in completions (1,085), passing yards (12,248), passing touchdowns (80) and wins (33).
Running back LEONARD FOURNETTE recorded a 20-yard touchdown run in the NFC Championship and has seven total touchdowns (six rushing, one receiving) in six career postseason games. He can join Pro Football Hall of Famer TERRELL DAVIS (1997) and LARRY FITZGERALD (2008) as the only players with a touchdown in four consecutive playoff games within the same postseason in NFL history. Wide receiver MIKE EVANS has a touchdown reception in each of the Buccaneers' past two postseason games and recorded two touchdown catches in Week 12 against Kansas City. Wide receiver CHRIS GODWIN led the team with 110 receiving yards in the NFC Championship and registered eight receptions for 97 yards in the last meeting against Kansas City. Gronkowski had 106 receiving yards in Week 12 against the Chiefs and has 23 receptions for 297 yards and three touchdowns in four career Super Bowl appearances.
Tampa Bay led the league in rushing defense (80.6 rushing yards allowed per game) for the second consecutive season while recording the most sacks (48) by a Buccaneers defense since 2000 (55 sacks). Linebacker DEVIN WHITE became the first player since at least 2000 with at least 140 tackles (140) and nine sacks (nine) in a single season. He recorded 11 tackles with an interception and fumble recovery in his playoff debut in the Divisional round against New Orleans and then totaled a postseason franchise record 15 tackles with a fumble recovery at Green Bay in the NFC Championship. Since entering the league in 2012, linebacker LAVONTE DAVID ranks second in tackles (1,123), third in tackles for loss (128) and fourth in forced fumbles (24). Linebacker JASON PIERRE-PAUL had his first career multi-sack postseason game against Green Bay and has seven tackles for loss with six passes defensed in seven career playoff games.
The Buccaneers defense has recorded seven takeaways (five interceptions, two fumble recoveries) and five sacks this postseason, both the most among playoff teams. Linebacker SHAQUIL BARRETT registered three sacks in the NFC Championship and joined Pro Football Hall of Famer WARREN SAPP (Jan. 4, 1998) as the only Buccaneers with three sacks in a single postseason game since 1982. Cornerback SEAN MURPHY-BUNTING has recorded an interception in all three of Tampa Bay's games this postseason, becoming the fourth player to record an interception in each of his first three career postseason games in the Super Bowl era, joining Pro Football Hall of Famers AENEAS WILLIAMS (first four postseason games) and ED REED (three), as well as JASON SEHORN (three).

COURTESY NFLmedia.com