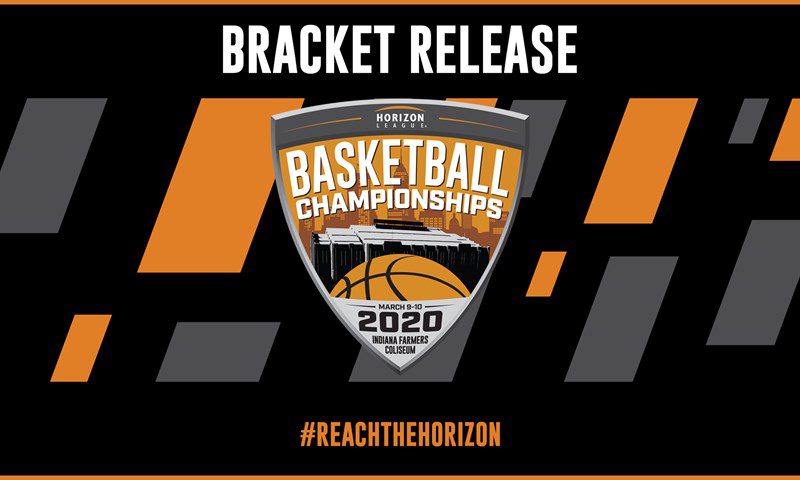 INDIANAPOLIS/DAYTON – The Horizon League announced on Thursday the brackets for the 2021 Horizon League Basketball Championships.
 
All eligible teams will compete in this year's Horizon League Basketball Championships and eight teams – four men and four women – will look to advance to Indianapolis and #ReachTheHorizon March 8-9 at the Indiana Farmers Coliseum located at the Indiana State Fairgrounds & Event Center.
 
The men's and women's brackets, as approved by the Horizon League Council, will feature the top-four teams in the regular season earning a bye to the quarterfinals and a home game on Tuesday, March 2 with the winners advancing to the semifinals on March 8 at the Indiana Farmers Coliseum.
 
For the men's bracket, the first round will feature the teams placing fifth through 12th competing on campus at the highest-available seeds on Thursday, Feb. 25. For the women's bracket, the No. 5 seed will receive a bye to the quarterfinals and seeds six through 11 will play the first round games on Feb. 25. Dates, times and brackets are subject to change.
 
Each round of the championship will re-seed with the highest-remaining seed matching up against the lowest-remaining seed until the championship games. 
 
Every game of the tournament will be carried on ESPN networks, with the championships airing live on March 9.
 
Due to the unbalanced nature of the Horizon League schedule because of COVID-19, this season the championship will be seeded utilizing a formula that considers four factors: League winning percentage, strength of schedule, weighting road wins vs. home wins and number of League games played. The HL will provide weekly updates on seeding after each weekend's games and will announce the final seeding for the championship after the end of the regular season on Saturday, Feb. 20.
 
Guided by the principle of safety, the tournament model was developed in consultation with League membership and is aligned with League-wide safety protocols, overseen by the Horizon League Board of Directors. The first round and quarterfinals at campus sites will be played without fans to stay in line with the Horizon League Board of Directors decision regarding fan attendance during regular season games.  The Board of Directors will make a determination on fan attendance at the semifinals and championships in Indianapolis in late February.
 
For complete information on the 2021 Horizon League Basketball Championships go to HorizonLeague.com/Indy or follow @HorizonLeague on social media.
COURTESY THE HORIZON LEAGUE & WRIGHT STATE ATHLETICS