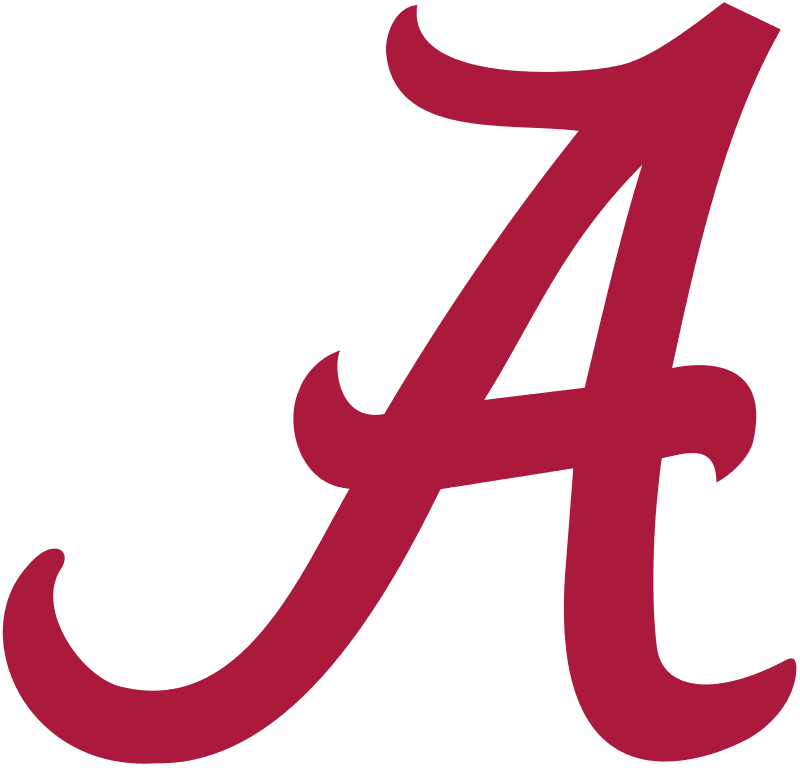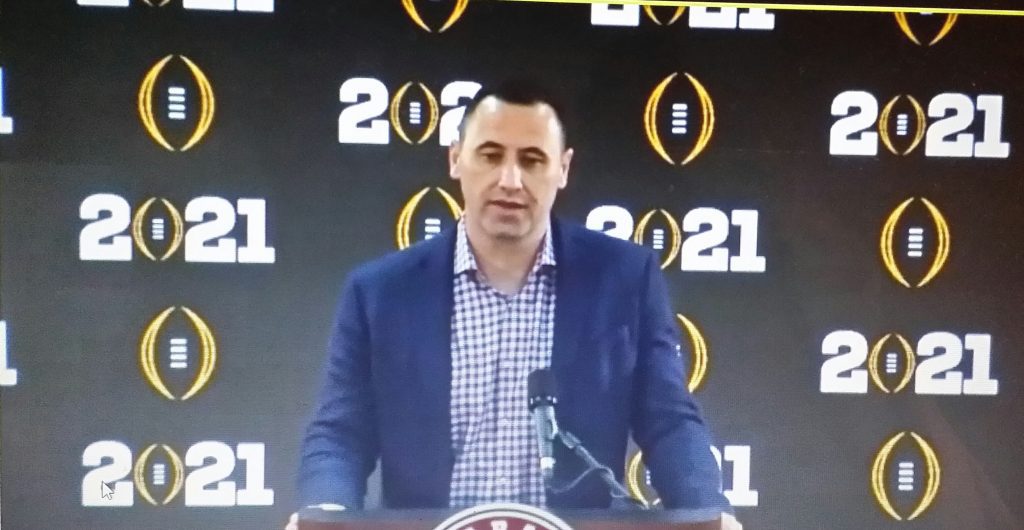 Steve Sarkisian returned to head coach Nick Saban's staff at Alabama as the offensive coordinator and quarterbacks coach in January of 2019 and the decision immediately paid dividends as the Crimson Tide's offense was among the most explosive in school history in his first season back. Year two in Tuscaloosa will feature a new full-time signal caller but an offense filled with dangerous skill players and one of the best offensive lines in the nation.
The 2019 Alabama offense averaged a school-record 47.2 points per game, which ranked second nationally while averaging 510.8 yards per game. Quarterbacks Tua Tagovailoa and Mac Jones combined to throw for 4,449 yards and 49 touchdowns which equated to a school-record 342.2 passing yards per game that ranked third nationally. Alabama's 199.61 passing efficiency rating was not only a school record but the second-best mark in NCAA history.
Prior to his return to the Capstone, Sarkisian was the offensive coordinator for the Atlanta Falcons. During his two years coordinating the Falcons' scheme, Sarkisian built one of the most dangerous offenses in the NFL. The 2018 unit finished in the top 10 in the NFL in passing yards (fourth – 4,653 yards), total yards (sixth – 6,226 yards) and 10th in scoring (25.9 ppg). Quarterback Matt Ryan was third in the NFL in passing yards (4,924 yards) while tossing 35 touchdowns. Wide receiver Julio Jones caught 113 passes for 1,677 yards and eight touchdowns and Calvin Ridley added 64 catches for 821 yards and a team-high 10 scores. Jones led the league in receiving yards in 2018 while Ridley paced all rookies in receiving yards and touchdowns.
In 2017, two pieces of the Falcons offense, center Alex Mack and Jones, were selected to the Pro Bowl. Atlanta led the NFL in third-down percentage in his first season while finishing eighth in the league in passing offense (249.4) and third in yards per play (5.93).
Sarkisian served as the Crimson Tide's offensive coordinator for the 2017 College Football Playoff National Championship Game after spending the 2016 season with Alabama as an analyst prior to being promoted.
Sarkisian not only boasts play-calling experience at the highest levels of football, but seven years as a Football Bowl Subdivision head coach. He guided the Southern Cal program in 2014-15 and the Washington Huskies from 2009-13. He posted a head coaching record of 46-35 over those seven seasons while leading his teams to five bowl appearances.
During his time as head coach at USC, Sarkisian led the Trojans to a 12-6 overall record including a second-place finish in the Pac-12's Southern Division in 2014. His 2014 offense ranked in the top 25 nationally in passing efficiency (fourth – 165.35), passing offense (15th – 296.6 ypg), third down conversions (19th – 46.6 percent) and scoring offense (22nd – 35.8 ppg).
At Washington, Sarkisian inherited a program in 2009 that had won just 12 games during the previous five seasons, including a winless season the year prior. Despite that challenge, he guided the Huskies to bowl games his last four seasons. His eight victories in 2013 were the most at UW since 2000. His overall Washington record was 34-29, and his tenure in Seattle resulted in eight wins over Associated Press Top 25 teams (No. 3 USC, No. 19 California in 2009; No. 18 USC, No. 18 Nebraska and No. 24 Oregon State in 2010; No. 7 Oregon State and No. 8 Stanford in 2012; No. 13 Boise State in 2013).
Among the UW players Sarkisian coached were nine NFL draftees, including quarterback Jake Locker, cornerback Desmond Trufant, linebackers Donald Butler and All-American Mason Foster, defensive end Daniel Te'o-Nesheim and tailback Bishop Sankey, plus All-Pac-12 tailback Chris Polk.
Sarkisian arrived at Southern Cal as an assistant in 2001 and took over as the quarterbacks coach in 2002, where he tutored quarterback Carson Palmer to the Heisman Trophy and the No. 1 overall pick in the 2003 NFL Draft. After spending the 2004 season as the quarterbacks coach for the Oakland Raiders, Sarkisian returned to the Trojan staff in February of 2005 as the assistant head coach and quarterbacks coach for four seasons (2005-08). He added the offensive coordinator role to his duties in 2007 and 2008 at USC.
At USC, Sarkisian coached Heisman Trophy-winning quarterbacks in Palmer and Matt Leinart, along with NFL signal-callers Mark Sanchez, John David Booty and Matt Cassel. The Trojans went 23-3 during his tenure as the offensive coordinator.
Sarkisian starred at the quarterback position at the prep, collegiate and pro levels. He spent time with the Saskatchewan Roughriders of the Canadian Football League for three seasons (1997-99) following his collegiate career at BYU.
While with the Cougars from 1995-96, he completed 549-of-824 passes (66.6 percent) for 7,755 yards and 55 touchdowns. His 162.0 career passing efficiency rating was third on the all-time NCAA list when he finished playing. As a senior in 1996, he led the nation in passing efficiency (173.6, the fourth-best mark in NCAA history at the time), leading the Cougars to the WAC championship and a win in the 1997 Cotton Bowl. He was the WAC Offensive Player of the Year in 1996 and earned second team All-America honors.
Sarkisian earned his bachelor's degree in sociology from BYU in 1997 after getting his associate's degree in general studies from El Camino College in 1994.
He is married to the former Loreal Smith, who competed and coached in track and field. He has two daughters, Ashley and Taylor, and a son, Brady.
2020 OFFENSIVE NOTES FOR THE CRIMSON TIDE UNDER SAKISIAN
TIDE OFFENSIVE LINE WINS JOE MOORE AWARD: Alabama's offensive line unit
was the 2020 recipient of the Joe Moore Award, presented annually to the nation's
top offensive line unit. Led by assistant coach Kyle Flood, the Crimson Tide's starting
group featured left tackle Alex Leatherwood (12 starts), redshirt senior left guard
Deonte Brown (12 starts), redshirt senior center Landon Dickerson (11 starts), redshirt
sophomore right guard Emil Ekiyor Jr. (12 starts) and sophomore right tackle Evan Neal
(11 starts), while redshirt senior Chris Owens made one start at center and one at right
guard and redshirt senior Kendall Randolph made five starts as a blocking tight end.
The unit allowed only nine sacks on 379 dropbacks through 12 games and helped the
Tide rank as the nation's top scoring offense (48.2 ppg) and pass efficiency offense
(198.48) this season. The veteran group boasts 126 career starts entering the College
Football Playoff National Championship Game and features unanimous All-Americans
in Alex Leatherwood (Outland Trophy winner) and Landon Dickerson (Rimington Trophy winner).
TIDE CLEANS UP IN ATLANTA (VIRTUALLY): The 2020 version of the ESPN College Football Awards Show presented by Home Depot was held on Thursday, Jan. 7, 2021,
with the Crimson Tide taking home six awards during the virtual show. Below is a recap of the awards won along with past Alabama winners.
BILETNIKOFF AWARD – DeVonta Smith – Presented annually to the top passcatcher in college football.
Past Alabama winners: Amari Cooper (2014), Jerry Jeudy (2018)
DAVEY O'BRIEN AWARD – Mac Jones – Presented annually to the nation's best college quarterback.
Past Alabama winners: N/A
DOAK WALKER AWARD – Najee Harris – Presented annually to the nation's
premier running back for his accomplishments on the fi eld, achievement in the classroom and citizenship in the community.
Past Alabama winners: Trent Richardson (2011), Derrick Henry (2015)
MAXWELL AWARD – DeVonta Smith – Presented annually to recognize the top player in college football.
Past Alabama winners: AJ McCarron (2013), Derrick Henry (2015), Tua Tagovailoa (2018)
RIMINGTON TROPHY – Landon Dickerson – Presented annually to the most
outstanding center in the NCAA's Football Bowl Subdivision (FBS).
Past Alabama winners: Barrett Jones (2012), Ryan Kelly (2015)
OUTLAND TROPHY – Alex Leatherwood – Presented annually to the top interior lineman in college football (offense or defense).
Past Alabama winners: Chris Samuels (1999), Andre Smith (2008), Barrett Jones (2011), Cam Robinson (2016), Quinnen Williams (2018)
WALTER CAMP PLAYER OF THE YEAR – DeVonta Smith – Presented annually to the most outstanding player of the year in college football who has exemplifi ed the
qualities of self-discipline, unselfi sh team play, desire to excel, mature judgement and respect for leadership.
Past Alabama winners: Derrick Henry (2015), Tua Tagovailoa (2018).
FIVE SEC INDIVIDUAL AWARDS FOR UA: The 2020 SEC Football Awards were announced on Tuesday, Dec. 22, with the Crimson Tide collecting fi ve of the league's seven major honors. Alabama's roster features the SEC Offensive Player of the Year in DeVonta Smith, the SEC Defensive Player of the Year in Patrick Surtain II, the SEC Jacobs Blocking Trophy co-winners in Landon Dickerson and Alex Leatherwood, and the SEC Scholar-Athlete of the Year in Mac Jones. In addition, head coach Nick Saban was named the SEC Coach of the Year while the Tide totaled a league-high 15 players on the All-SEC Coaches' Team, including a league-best nine first-team honorees. It marked the 13th consecutive season that Alabama has led the conference in All-SEC selections.
OFFENSIVE NOTES
30-OR-MORE IN 25 STRAIGHT: Alabama is the current FBS leader for scoring at least 30 points in consecutive games with 25 following the Tide's 31-14 win over No. 4/4/4 Notre Dame in the College Football Playoff on Jan. 1, 2021. What's more impressive over that streak is the fact that Alabama produced 35-or-more points in 27 of the 28 games. That 25-game streak is the second-longest in Major College Football history with only UCF having a longer run of 31 games from 2017-19.
35-OR-MORE IN 24 STRAIGHT: The Crimson Tide scored 52 points in the Dec. 19 matchup against then-No. 7/11/11 Florida on Dec. 19 inside Mercedes-Benz Stadium.
That total marked the 24th straight game that Alabama's offense had scored 35-ormore points, which is the longest streak in major-college football history. Oregon scored at least 35 points in 15 consecutive games from Nov. 5, 2011 through a Nov. 17, 2012 loss to Stanford by a score of 17-14. UA's streak ended in the College Football
Playoff matchup with No. 4/4/4 Notre Dame when the Tide totaled 31 points in the win. Prior to the contest with the Fighting Irish, Alabama's last game of not posting 35-or-more points came in the Tide's 44-16 loss to Clemson in the College Football Playoff National Championship Game on Jan. 7, 2019.
SCORING 38-PLUS ON THE ROAD: Included in Alabama's 23 straight games of 35-or-more points is a streak of nine straight road games with 38-plus points scored thanks to the Tide's 52-point effort over Arkansas on Dec. 12. That streak passes the current Ohio State team's eight consecutive games of 38-plus. The Crimson Tide is now tied with Oregon for the longest stretch of 38-or-more points on the road in the Associated Press Poll Era (since 1936). The Ducks posted a nine-game streak from 2011-13.
50 IN FIVE DURING THE REGULAR SEASON: Alabama's high-powered offense averaged 49.5 points per game during the 10-game regular season. A big reason for that high points per game total is the fact that the Crimson Tide posted five 50-point games against Southeastern Conference competition. With those five games, Alabama became the first team in league history to record five such games in a single-season in
conference play since the formation of the league in 1933. The Tide followed that up by posting 52 points against another SEC opponent in then-No. 7/11/11 Florida in the 2020 SEC Championship on Dec. 19.
75-PLUS FOR A SCORE UNDER SARK: Since Steve Sarkisian took over as offensive coordinator in 2018, the Crimson Tide has had an FBS-leading six different players catch a touchdown pass of 75 yards or more. So far this season, the Alabama offense has posted three, including a 90-yard connection for Jaylen Waddle against Georgia on Oct. 17. That scoring strike joined an 87-yard and 78-yard scoring play against Texas A&M on Oct. 3. The 87-yarder came from Waddle and was preceded by a 78-yarder
from John Metchie III for the first score of the game.
Alabama 75-Plus Yard Scoring Receptions (since 2018)
Rank Player Total 75+ Rec. Long Rec.
JAYLEN WADDLE 4 (94, 90, 87, 77) 94
Jerry Jeudy 3 (85, 81, 79) 85
DEVONTA SMITH 1 (85) 85
Henry Ruggs III 1 (81) 81
JOHN METCHIE III 1 (78) 78
Irv Smith Jr. 1 (76) 76
50-PLUS FOR A SCORE UNDER SARK: Including his offensive coordinator duties against Clemson in the 2017 CFP National Championship, Steve Sarkisian-led offenses at Alabama have totaled 19 scoring plays of 50-plus yards through the air. Part of that number is 14 passing plays of 60-plus yards for a touchdown. The 2020 offense has produced nine of those 19 plays across 12 games while the 2019 group recorded nine through 13 games. Alabama also had one passing touchdown of 68 yards in that 2017
CFP title pairing.
STACKING UP 100s: Alabama's explosive offense has produced 14 individual 100- plus yard receiving performances through 12 games this season, including at least one 100-plus yard receiver in every game but the Arkansas pairing. The Crimson Tide has also had multiple players in the same game over the 100-yard mark in three contests in 2020. Those numbers by the Tide wideouts are even more impressive due to the
fact that they have come against highly ranked defenses. For perspective, Alabama's offense produced 11 100-plus yard efforts through 13 games last season and did so 13 times in 15 games during 2018 across conference and non-conference pairings.
TWO OVER 100: With 100-plus yard receiving performances from both senior DeVonta Smith (167) and junior Jaylen Waddle (161) against Georgia on Oct. 17, Alabama has now recorded 12 games in program history with two receivers over the 100-yard mark.
The performance against the Bulldogs was Alabama's third time this season with two wideouts posting 100-plus yards, joining the Oct. 10 performance from Smith (164) and Waddle (120) at Ole Miss in addition to the Oct. 3 output against Texas A&M from sophomore John Metchie III (181) and Waddle (142). Alabama's 12 total games with two over 100 yards includes one game in 2019 and three in 2018. Prior to 2018,
the Crimson Tide had only seen receiving duos post 100 or more receiving yards in the same game five times in history and only once in the Nick Saban era.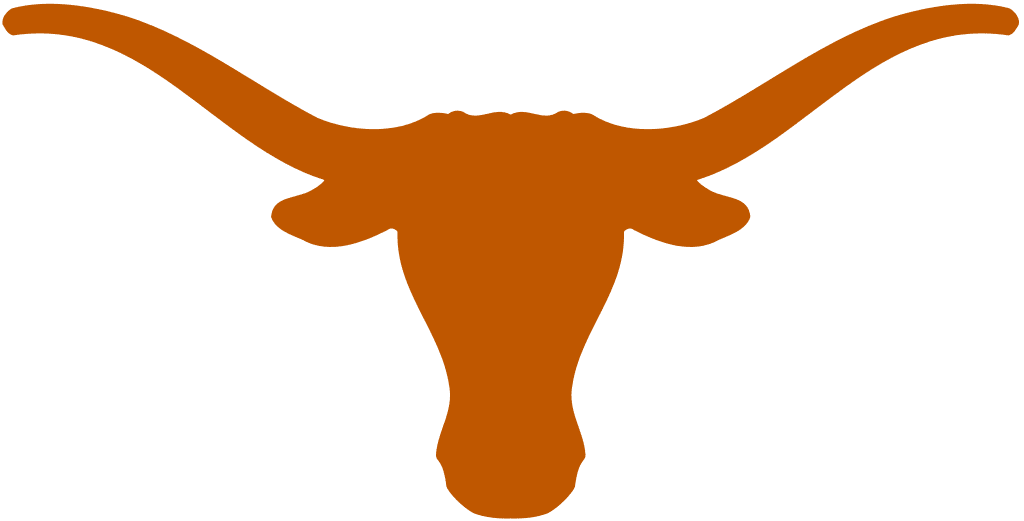 INFORMATION COURTESY OF ALABAMA ATHLETIC COMMUNICATIONS