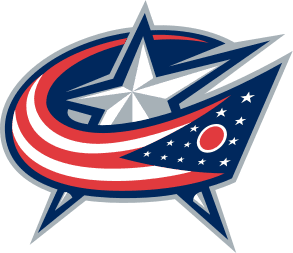 JANUARY 8, 2021
Countdown to Face-Off Programming begins next week, leading up to January 14 season-opener at Nashville
COLUMBUS, OH – For the 20th consecutive season, FOX Sports Ohio will be the television home of Columbus Blue Jackets hockey with the longtime club partner airing Blue Jackets regular season games, except for games selected for exclusive national broadcast, and additional programming throughout the season. All games on FOX Sports Ohio will also stream on FOX Sports GO.
The Blue Jackets will kick off their 20th NHL season with a two-game series at Nashville on Thursday and Saturday, January 14 and 16. Both games are set to begin at 8 p.m. ET. The club will play its first home games of the season with a two-game set against the defending Stanley Cup champion Tampa Bay Lightning at Nationwide Arena on Thursday, January 21 and Saturday, January 23 at 7 p.m.
Coverage each game night will begin with Blue Jackets Live pregame show, featuring highlights, player interviews and analysis 30 minutes before each game. Immediately following the final horn, the coverage will continue with the postgame edition of Blue Jackets Live, presented by IGS Energy. Play-by-play announcer Jeff Rimer and color analyst Jody Shelley will call all the action with Dave Maetzold reporting. Jean-Luc Grand-Pierre and Brian Giesenschlag return as co-hosts of Blue Jackets Live.
Fans can visit GetMyHomeTeams.com to see options for getting FOX Sports Ohio in their area. Fans that receive FOX Sports Ohio can also stream Jackets telecasts on the FOX Sports GO app and at FOXSportsGO.com.
All home games will be produced out of Nationwide Arena. The production crew will operate out of a television truck and additional mobile unit equipped to provide the appropriate health and safety precautions. Rimer and Shelley will call the game from Nationwide Arena, along with Dave Maetzold reporting, allowing for proper social distance. All Blue Jackets road games and pre/postgame shows will be produced out of the FOX Sports Ohio studio in compliance with necessary health and safety protocols. Game coverage will be shot by the home team's television rights holder, serving as the standard game view for both the Blue Jackets and their television production.
To get fans ready for the season, the network features the following "Countdown to Face-Off" Blue Jackets programming:
Blue Jackets Live: Training Camp Edition
Monday, January 11 at 5:30 p.m.
Blue Jackets Live – Preseason
Monday, January 11 at 6 p.m.
Tuesday, January 12 at 6:30 p.m.
Wednesday, January 13 at 7:30 p.m.
All games and Blue Jackets programming will also stream live on FOX Sports GO, which is currently available on mobile and tablet devices, including iOS and Android as well as foxsportsgo.com.  FOX Sports GO is also available on connected devices including, Amazon Fire TV, Android TV, Apple TV, Google Chromecast, Roku Players and Roku TV, and Xbox One. Fans can download the app for free from the iTunes App Store,  Google Play,  Amazon App Store, Roku App Store, XBOX One App Store and Windows App Store.
COURTESY BLUE JACKETS COMMUNICATIONS