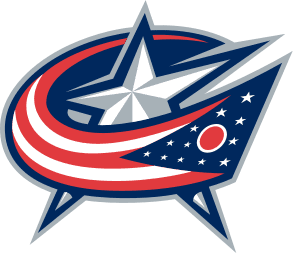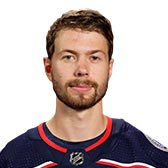 JANUARY 6, 2021
Bjorkstrand has posted back-to-back 20-goal campaigns and led club in goals, game-winning goals and multi-point efforts in 2019-20
COLUMBUS, OHIO – The Columbus Blue Jackets have signed right wing Oliver Bjorkstrand to a five-year, $27 million contract extension that will keep him with the club through the 2025-26 National Hockey League season, club General Manager Jarmo Kekalainen announced today.
Bjorkstrand, 25, has recorded 65 goals and 68 assists for 133 points with 35 penalty minutes and a cumulative +30 plus/minus rating in 246 career games with the Blue Jackets since making his NHL debut during the 2015-16 season. He has notched 20-plus goals in back-to-back seasons and three-straight campaigns of 36 points or more. He has added 6-6-12 in 31 career playoff outings.
"Oliver is a gifted player that has shown steady improvement throughout career to this point and we couldn't be happier that he will be a Blue Jacket for a very long time," said Kekalainen." "He is a dangerous offensive player, and we believe he will be an even more impactful player for us as he continues to develop and mature in this league."
The Herning, Denmark native finished with 21-15-36, 12 penalty minutes and a +8 plus/minus rating in 49 games with Columbus in 2019-20. He led the team in goals, game-winning goals (five) and multi-point outings (11) and finished third in shots (162) despite missing 21 games due to injury. He notched 14 goals in 17 games from December 16-February 20 with his .82 goals-per-game trailed only Toronto's Auston Matthews (.86) over that span. Bjorkstrand became the first player in franchise history to record multi-goal efforts in three-straight games played with 6-0-6 between December 21 and January 22. He added 3-0-3 in 10 appearances during the 2020 Stanley Cup Playoffs.
The 6-0, 174-pound right wing was selected by Columbus in the third round, 89th overall, at the 2013 NHL Draft. He set career highs in goals with 23-13-36 in 77 outings during the 2018-19 season. He set career highs in assists and points with 11-29-40 while playing in all 82 games in his first full NHL campaign in 2017-18.
Bjorkstrand captured the Jack A. Butterfield Trophy (Playoff MVP) in 2016 after leading the American Hockey League in playoff goals and finishing third-T in points in 10-6-16 in 17 contests while propelling the Lake Erie Monsters to the Calder Cup championship. He has represented Denmark in numerous international tournaments, including two IIHF World Championships (2015 and 2018), four IIHF World Junior Championship tournaments (2012, 2013, 2014, 2015) and the 2012 IIHF U18 World Championships. He totaled 144-146-290 and a cumulative +142 in 193 career games with Western Hockey League's Portland Winterhawks from 2012-15, notching back-to-back 50-goal and 100-point campaigns from 2013-15 and capturing the WHL's Player of the Year award in 2014-15 after racking up 63-55-118 in 59 appearances.
COURTESY BLUE JACKETS COMMUNICATIONS