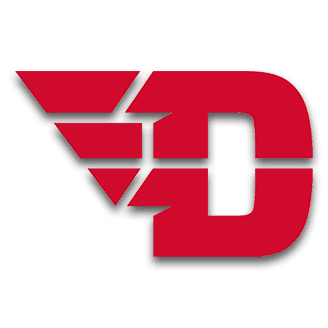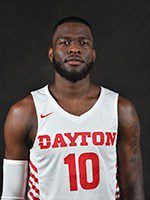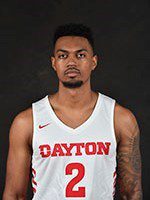 Jalen Crutcher Leads UD With A Career-High 29 Points
DAVIDSON, N.C. – The University of Dayton men's basketball team had its first double-digit win of the year, but before you get excited, it came in overtime on the road as the Flyers took a-hard-fought decision at Davidson by the score of 89-78.
Jalen Crutcher scored a career-high 29 points to lead UD, backed by Ibi Watson's 24 points (including eight in overtime).
GAME BREAKDOWN
First Half: Dayton 32, Davidson 31
· Dayton jumped out to a 10-6 lead at the first media break.
· Elijah Weaver made his first career start for the Flyers and assisted on three of UD's first four buckets.
· The score was knotted 13-13 with 11:15 left in the half.
· Dayton held two-point leads at the next two media timeouts (21-19 with 7:47 left and 28-26 at 3:59).
· The Flyers made four of their last five field goal attempts to finish shooting 60% from the floor (12-20) in the half, including 40% (4-10) from three.
· Davidson shot 45% (13-29) FG, and 17% (2-11) from beyond the arc
· Jalen Crutcher scored 10 points for UD in the first half, backed by Weaver (7 points) and Ibi Watson (6 points).
Second Half: Dayton 72, Davidson 72
· Dayton stayed hot coming out of the break, making its first five shots and holding a 46-42 lead with 15:36 left.
· While the Flyers never trailed again in the game, the Wildcats did everything they could to stay within striking distance, trailing by two (50-48 at 11:56), five (58-53 at 7:34) and four (65-61 at 3:24) at the remaining media breaks.
· Jalen Crutcher made two free throws with 12 seconds to go, to put UD up 72-69, but Davidson's Kellan Grady hit a contested step-back three with 3.3 seconds on the clock to send the game into overtime.
· Dayton committed a season-low 10 turnovers in the game, but none after the 13:22 mark of the second half.
Overtime: Dayton 89, Davidson 78
· The two teams traded baskets in the first three minutes of the overtime, and then Jalen Crutcher's layup at the 1:59 mark gave the Flyers the lead for good.
· A step-back three by Ibi Watson pushed the margin to five, and then Crutcher hit Zimi Nwokeji on a pick-and-roll layup to push it back out to five with 46 seconds left.
· A Watson free throw made it six, and then Koby Brea made another one to make it a three-possession game with 18 seconds to go.
· Due to a thin roster, Dayton played the final 3:48 with three freshmen on the floor, and that trio – Nwokeji, Brea and Mustapha Amzil – scored five of Dayton's final eight points.
· UD made five of six field goals and six of eight free throws in overtime.
BY THE NUMBERS
· Jalen Crutcher's 29 points established a career high for the second time in three games.
· Ibi Watson's season-high 24 points included 18 after halftime.
· Mustapha Amzil reached double digits for the fourth time in four career games, with 12 points.
· Elijah Weaver scored 11 points (4-5 FG, 3-3 FT) in his first Flyer start and added seven assists. The seven assists matched his college career high set against UCLA while he was playing for USC.
· The Flyers shot 56.9% (29-51) in the game. Dayton is 6-0 this season when shooting 50% or better.
· UD's six wins include a double-overtime win, a single-overtime win, and a pair of three-point wins. Its three losses are by a total of five points.
UP NEXT
· The Flyers return home to host Duquesne on Wednesday, Jan. 13.
· Game time is 7 p.m. ET.
GAME RECAP COURTESY DAYTON MEDIA RELATIONS