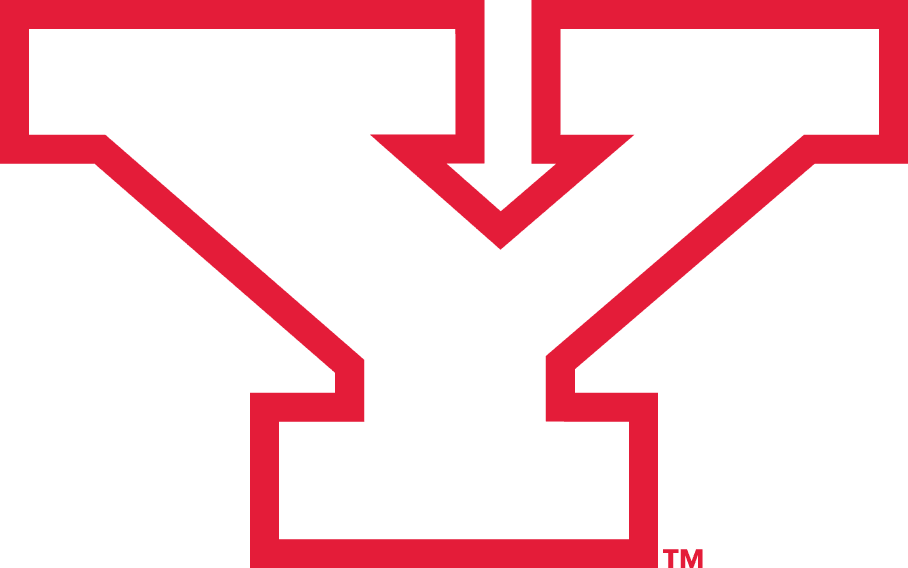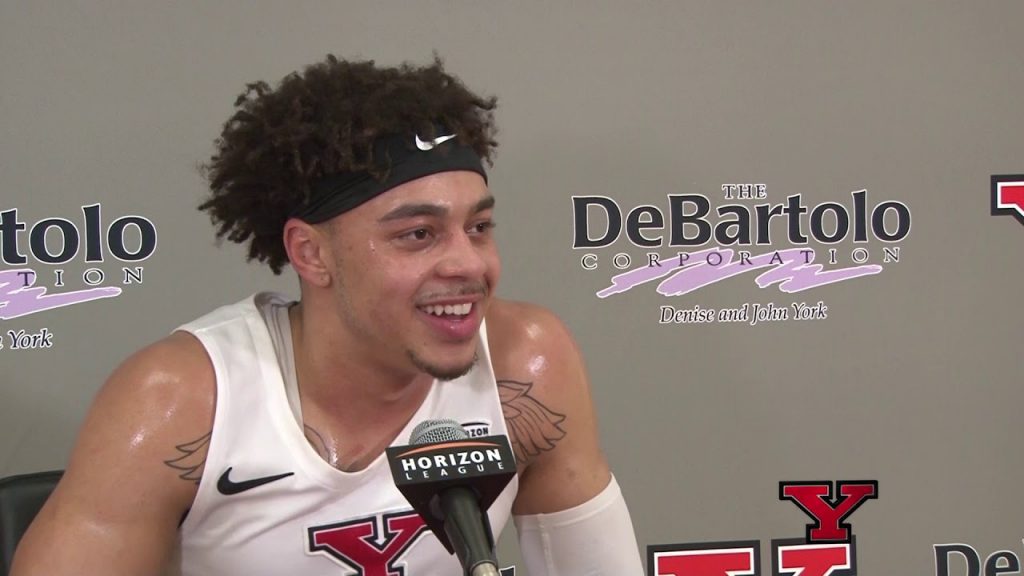 Setting the Scene• The Youngstown State men's basketball team  returns to the road to take Horizon League preseason favorite Wright State, Friday, Jan. 8.• Tipoff is set for 7 p.m. at the Nutter Center in Dayton, Ohio.• The game will be broadcast on 570 WKBN and ESPN2. 
Last Time Out• The Penguins picked up a 109-56 victory over Carlow on Jan. 4 at the Beeghly Center.• Six players scored in double figures led by William Dunn's career-high 21 points. • Michael Akuchie scored 16 points with nine rebounds, Alex Vargo had 14 points, Christian Bentley scored 12 and Kenny Ganley, Jr., and Myles Hunter each had 11. 
The Green Bay Series Recap• The Penguins and Phoenix split the season series on Jan. 1-2 at Beeghly Center.• YSU won the first game, 84-77, while the Phoenix won game two, 79-69.• Senior Naz Bohannon scored a career-high 32 points with 12 rebounds to lead the Penguins in their victory. • Senior Garrett Covington had 13 points while junior Darius Quisenberry had 12 and freshman Shemar Rathan-Mayes added 11 points.• In the second game, Bohannon scored 23 points on 11-of-17 shooting from the field while Quisenberry added 14 points with seven assists.
A Win Would• Give YSU its 14th win over Wright State.• Mark the second straight win over the Raiders.• Mark the first YSU victory at the Nutter Center since 2017..• Mark Jerrod Calhoun's 169th career win and his 45th at YSU.• Mark the 1,121st victory in program history.• Give YSU a 6-4 overall record and a 3-4 Horizon League mark.• Give the Penguins 3-3 road record. 
The Wright State Series• This is the 62nd meeting between Youngstown State and Wright State in a series that dates back to 1977.• The Raiders own a 48-13 advantage in the all-time series and have won eight of the last 11 contests. • The Penguins won the last meeting 88-70 on Feb. 20, 2020, at the Beeghly Center.• The last time Youngstown State won at the Nutter Center was an 80-75 victory on Jan. 7, 2017.   
Scouting Wright State• Wright State enters the weekend with an overall record of 7-2 and a 5-1 Horizon League mark.• The Raiders had won seven straight games before falling to Oakland, 81-71, on Jan. 2.• Tanner Holden leads the Raiders with 16.3 points per game while Loudon Love is averaging a double-double with 15.4 points and 11.6 rebounds per game.• Grant Basile is averaging 12.3 points per game while Jaylon Hall and Trey Calvin are averaging 10.8 and 10.6 points per game, respectively. 
Last Time Against Wright State• Youngstown State defeated Wright State, 88-70, on Feb. 20, 2020, at the Beeghly Center in the last meeting between the two schools.• Darius Quisenberry scored a career-high 41 points and made a career-best seven 3-pointers in the victory.• Naz Bohannon added 16 points and 14 rebounds.• He became just the fourth player in YSU's Division I history to score at least 40 points and his total is the sixth-highest since 1981-82. 
Bohannon Named Horizon League POW• For the first time in his career, senior Naz Bohannon was named the Nike Horizon League Men's Basketball Player of the Week on Jan. 4.• Bohannon averaged 27.5 points and 9.5 rebounds per game while shooting 71.9 percent (23-for-32) from the floor last week. • He scored a career-high 32 points and posted his second double-double of the year with 12 rebounds in YSU's 84-77 win over Green Bay.• He went 12-for-15 from the field and made eight free throws.• Bohannon followed up his career-scoring high with 23 points on 11-of-17 shooting and grabbed seven rebounds against the Phoenix.• He ranks second in the Horizon League in scoring (18.0 ppg) and field-goal percentage (.571) and rebounding (8.4 rpg).• It marks the first time a Youngstown State player has won the weekly award since Cameron Morse on Feb. 12, 2018. 
COURTESY YOUNGSTOWN STATE ATHLETICS