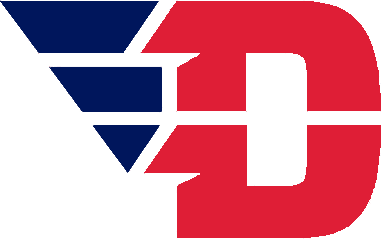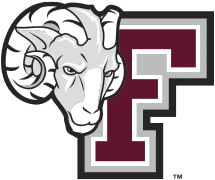 Every Game This Season Has Been Decided By Nine Points Or Less
DAYTON – The University of Dayton Flyers will play on an opponents' home court for the first time this season, when they visit Fordham on Tuesday, Jan. 5. Game time in the Bronx is 6 p.m. ET.
Dayton is 5-2, and 1-1 in the Atlantic 10 after knocking off George Mason Saturday. The Flyers were led by Jalen Crutcher's career-high 26 points (with seven assists). Ibi Watson added 16 and Mustapha Amzil, who scored 15. UD had just seven scholarship players available versus George Mason, three seniors and four freshmen.
The game will carried by WHIO Radio and streamed on ESPN+. Streaming audio, video and stats will be available at DaytonFlyers.com.
#TRENDING
• Moving into a more visibly primary role this year, Jalen Crutcher is getting the kind of attention from the media during the preseason that he will no doubt get from opponents during the season. He is on the Naismith, Wooden NABC and Bob Cousy Award Watch Lists.
• Crutcher, a four-year starter, was ranked the 12th-best player in the country by ESPN, 16th in CBSSports.com's top college basketball players. The Athletic rated him sixth among its top 20 guards in the country. He was also named Second Team Preseason All-America by Stadium.
• Keep in mind that Crutcher was UD's co-MVP last season, with Obi Toppin. Crutcher is the first Flyer with 1,200 points, 500 assists and 200 three-pointers.
• Crutcher has lived up to his nickname of "Clutcher" in all four of Dayton's wins, scoring UD's final points in the last seconds at the line to clinch the victories.
•If a "true freshman" is a player who signed the previous year and is playing without redshirting, can you call a player who signed in November and scores 22 points in December start a "truer freshman?" We call him Mustapha Amzil, and the 22 points he scored in first college game were the most at UD in 14 years. He then had 15 vs. GMU (with 6 reb & 4 asst).
• Amzil was named A-10 Rookie of the Week exactly 50 days after he signed with UD on Nov. 16.
• "True" freshman Koby Brea also made his first appearance in the La Salle game, and then got his first start vs. GMU. He missed the first five games of the year with a wrist injury.
• Zimi Nwokeji steeped up in the GMU win, with seven points and six rebounds in 25 minutes of action. He had only played 18 minutes with no points or rebounds prior to that this year.
• Rodney Chatman is the only returnee who started every game last season. An elite defender, he held several of the best guards UD faced last year well under their average, including NBA top draft pick Anthony Edwards, Saint Mary's Jordan Ford and Rhode Island's Fatts Russell. He scored 21 points and was superb defending All-SEC guard Devontae Shuler vs. Ole Miss.
• Ibi Watson is third on the team in scoring (16.4) and second in minutes (39.7), and, percentage-wise, is a 50-40-80 guy. He shoots 52% FG, 49% from 3-pt. and 89% from the line.
• Chase Johnson announced on Dec. 30 that he was leaving the program for health reasons.
• Coach Anthony Grant was the consensus national coach of the year in 2019-20, the first UD basketball coach to earn that honor.
UP NEXT
• The Flyers are on the road, playing at Davidson on Friday (9 p.m.).
• Dayton is back home on Wednesday, Jan. 15, when Duquesne comes to town at 7 p.m. ET.
GAME PREVIEW COURTESY DAYTON MEDIA RELATIONS