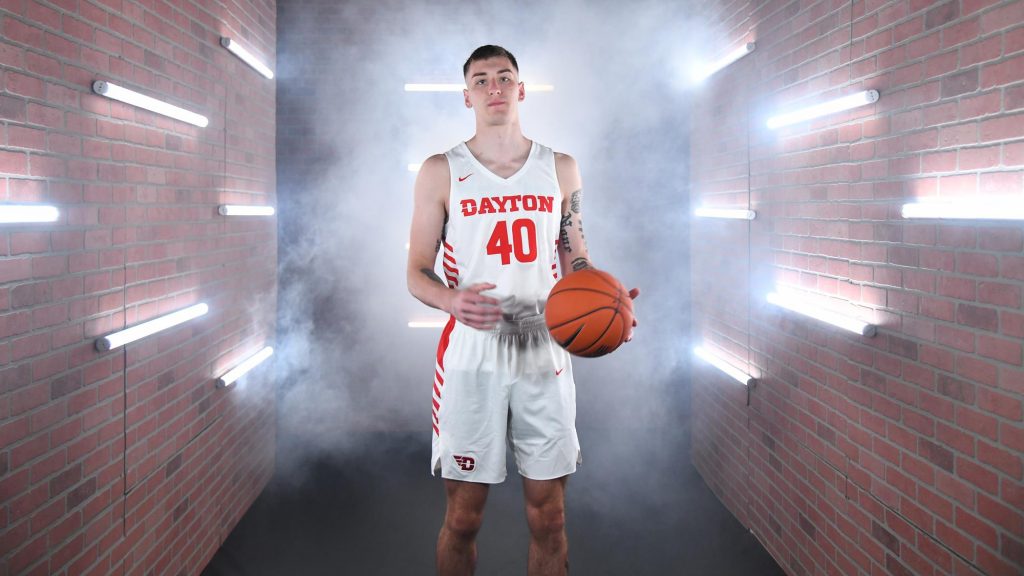 DAYTON – University of Dayton redshirt junior forward Chase Johnson announced this afternoon on his Instagram account's story that he is leaving the Flyer basketball program for health reasons.
Johnson's post follows:
"First and foremost, I would like to thank Coach (Anthony) Grant and the entire University of Dayton basketball staff for giving me the opportunity to play and study at an incredible school. Coach Grant and the entire coaching staff have gone above and beyond to help me become the player I am today.
"I would also like to thank all the fans at the University of Dayton for their continued support while at UD. I will be forever grateful.
"Unfortunately, after close evaluation and consultation with my family and my doctor, I have decided that it is in my best interest to step away from basketball and focus on my health and school. This has been a very hard decision to make. But after a long road of obstacles, it has been become clear to me that my health means more to me than anything at hand.
"I am beyond blessed to have had the opportunity and I will be forever grateful for my time spent playing at the University of Dayton. Coach Grant is a great coach and mentor and I can't thank him enough for everything.
Go Flyers!"
Dayton coach Anthony Grant issued the following statement: "Chase has our full support with his decision. We wish him the best in his life's pursuits, and are grateful for his contributions to the University of Dayton and Flyer Basketball."
Johnson started all five games this season after returning to the program in July following a medical leave of absence from the University last spring.  He averaged 12.2 points and 6.0 rebounds in those five games.
COURTESY DAYTON MEDIA RELATIONS