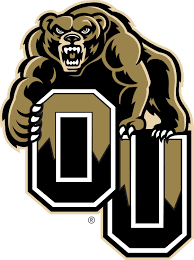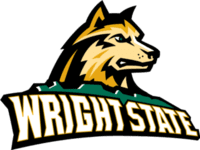 ROCHESTER, Mich. — Oakland continues its conference slate against Wright State on Jan. 1-2 at 7 p.m. (Friday) and 5 p.m. (Saturday) at the Athletics Center O'rena. Fans can follow the action on ESPN3 on Friday and, TV20 and ESPN+ on Saturday. Neal Ruhl (play-by-play) and Dan Waterstradt (analyst) will call both games. The weekend series is presented by Henry Ford Health System.
The back-to-back matchup will be the first home games for the Golden Grizzlies, as they began the 2020-2021 campaign with a program first 11-consecutive games on the road.

The Golden Grizzlies are 14-6 in home openers in the Division I era and have won eight of their past 10 openers. Oakland cruised to a 94-66 win over Goshen College in last season's home debut. Current Grizzlies Daniel Oladapo (21 points), Kevin Kangu (13 points), and Blake Lampman (10 points) reached double-figures in the victory.
Both Oakland and Wright State head into the weekend with winning streaks on the line. WSU (6-1, 4-0 HL) holds a six-game stretch while Oakland (2-9, 2-2 HL) has won its last two.
The games will be the 23rd and 24th career meeting between the two schools. Oakland has lost five straight to the Raiders with its most recent win on Dec. 29, 2016, at home.
After a 0-9 start to the season, Oakland got on the winning side of things with two wire-to-wire road victories at Detroit. Micah Parrish hit the game-winner with two seconds left in overtime in Game one while Rashad Williams sunk a buzzer-beating three in Game two.
INSIDE THE SERIES
---
• Raiders lead 15-7
• At Home: 5-5
• At Wright State: 2-8
• Neutral Site: 0-2
• First Meeting: 11/29/75, Oakland lost, 103-79
• Last Meeting: 2/8/20, Oakland lost, 76-62
• Current Streak: Wright State, 5
• Last Meeting: L, 76-62 (at Nutter Center 2/8/20)
• Series Note: Oakland last won over WSU on Dec. 29, 2016
PLAYER NOTES
---
BUSY ON THE BOARDS
Junior Daniel Oladapo leads the Horizon League in total rebounds with a team-best 89 boards. He has been active on the offensive end, averaging 4.0 offensive boards per game, which ranks second in the conference and 12th in the country. Oladapo totaled 36 rebounds (17 offensive) in Oakland's two-game series at UIC.

SHOW US MOORE
Jalen Moore has been a key addition to the Golden Grizzly lineup as the junior transfer leads the team in points, assists, and steals. The Cloverdale, Ind. native has started 10-straight games and ranks first in the HL in total points scored (181), total assists (72), free throws made (54), and total steals (23).

FRESHMAN TOWERS
Forward's Trey Townsend and Micah Parrish have both earned Nike Horizon League Freshman of the Week honors this season. Townsend scored a career-best 17 points and added eight rebounds, three blocks, and two steals at UIC (12/19). He posted his first career double-double (13 points, 10 rebounds) the next day against the same opponent. Parrish posted a career-high 18 points, which included the game-winning bucket at Detroit (12/26). The native of nearby Ypsilanti averaged 12.5 points and 6.5 rebounds in the Metro Series sweep.

TEAM NOTES
---
INCREASED SCORING
Oakland has scored 70-plus points in six-straight games with an average of 77.8 per game. The Golden Grizzlies reached the 70-point plateau just once in the first five games, averaging 56.6 per game.  

SHOOTING FROM DEEP
The Golden Grizzlies have launched 319 three-point field goal attempts through 11 games, which is second-most in Division I. Oakland has converted on 29.8% (95-for-319) of its attempts. Williams is pacing the team with an NCAA-high 102 three-point attempts.

LEADING BY EXAMPLE
Four of Oakland's top-five scorers (Moore, Williams, Oladapo, Young) are upperclassmen. Seventy-two percent of Oakland's scoring this season is coming from juniors and seniors.

IMPROVING ON THE GLASS
Oakland maintains the worst rebound margin (-8.1) in the Horizon, but the Grizzlies have outrebounded opponents by over three per game (40.8-to-37.5) since beginning conference play. Oladapo has stood out on the glass averaging 14.0 per game in conference contests.

TAKING WHAT'S OURS
Oakland ranks first in the Horizon League with 9.2 steals per game (29th nationally) and 101 total steals (third nationally). The Grizzlies have tallied 10-plus steals in four games and at least six in all 11 games. 

FINDING A GROOVE
The starting lineup of Moore, Oladapo, Parrish, Townsend, and Williams has produced a record of 2-4 this season. The five have accounted for 70% or higher of scoring in all six games. Oakland has started four different lineups to date.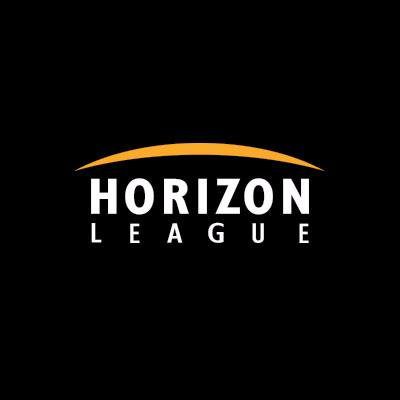 GAME PREVIEW COURTESY OAKLAND ATHLETIC COMMUNICATIONS