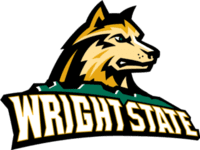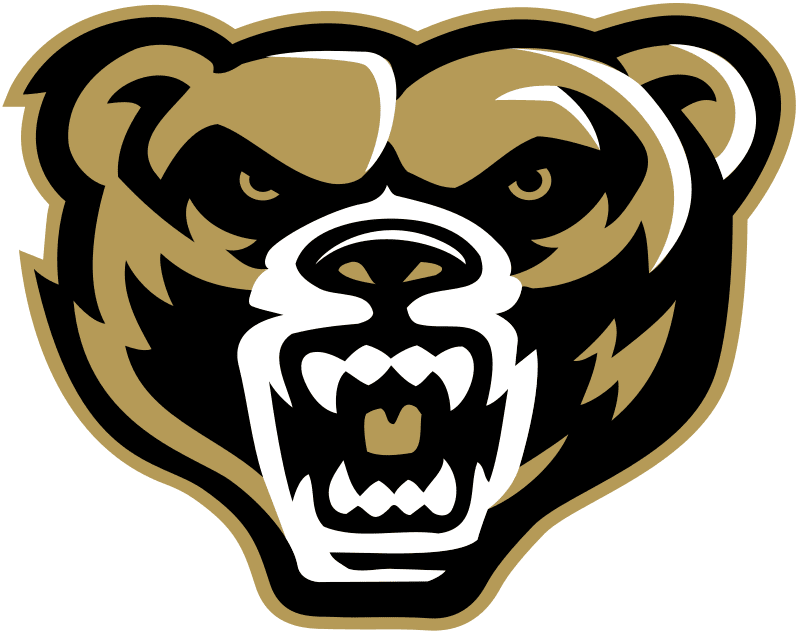 The Wright State men's basketball team returns to action this weekend when it takes its 4-0 Horizon League record on the road to face Oakland on Friday and Saturday in Michigan. Friday night's contest is scheduled for a 7 p.m. tipoff, while Saturday's game is set for a 5 p.m. start.
Raider fans can follow the action on ESPN3 on Friday and ESPN+ on Saturday, or tune into Chris Collins and Jim Brown calling the play-by-play on WRZX 106.5 FM both days.
Wright State is riding a six-game winning streak and is 6-1 overall, as the Raiders have started Horizon League play with a 4-0 record for the second straight season and the third time overall under head coach Scott Nagy. Oakland is 2-9 overall and 2-2 in Horizon League play, but is coming off of a pair of League wins last weekend at Detroit Mercy.
Last time out, Wright State remained unbeaten in Horizon League play with a two-game sweep over Green Bay at home last weekend, tallying a 67-53 win on Saturday before a 90-77 victory Sunday afternoon. Saturday saw Tanner Holden and Loudon Love each finish with double-doubles to pace the Raiders, as Holden finished with a game-high 18 points and added 10 rebounds, while Love finished with a game-leading 14 rebounds and had 17 points. Jaylon Hall (12 points) and Grant Basile (11 points) also finished in double figures. Sunday saw Hall lead the way with a new career-best 22 points as six players had double figure scoring games. Holden followed up Saturday's performance with 19 points on Sunday, including 13 in the first half, and added eight rebounds, while Loudon Love finished just shy of a double-double with 15 points and a game-best nine rebounds.
OAKLAND ORIGINALS
Oakland recorded its first two wins of the season last weekend on the road against Detroit Mercy. This weekend's games against Wright State will be Oakland's first home contests of the year. Wright State and Oakland have previously met 22 times entering this weekend's doubleheader, with the Raiders leading the series 15-7 after winning both matchups last season. The teams first met back on Nov. 29, 1977 – a Raider victory – and the teams also met in Jan. 1979 and Dec. 1979 but then didn't face each other again until Dec. 2000. Wright State also handed Oakland a loss in the Golden Grizzlies' first-ever Horizon League contest, played Jan. 2, 2014 inside the Nutter Center.
GOLDEN GRIZZLIES
Oakland won its first two games last weekend at Detroit Mercy with both games coming down to the wire. Micah Parrish scored a career-high 18 points, including the game-winning bucket in the final seconds of overtime Saturday for the victory before Rashad Williams sank the game-winner with under two seconds left in regulation on Sunday afternoon. Micah Parrish was named the Horizon League Freshman of the Week after averaging 12.5 points and 6.5 rebounds in a pair of wins over Detroit Mercy, including Saturday's game-winning bucket. Parrish scored a career-best 18 points to lead the Golden Grizzlies, going 70 percent (7-10) from the floor. The freshman also added eight rebounds and three steals in Saturday's win. This was the first time in Oakland's history that it has opened a season with 11 straight road games. The Golden Grizzlies began the year with three games at Xavier's MTE tournament and has played Big Ten foes Michigan, Purdue and Michigan State, in addition to Oklahoma State out of the Big 12. After opening Horizon League play at UIC, Oakland was slated to host Northern Kentucky last weekend, but COVID complications forced the cancellation of that series and resulted in the road contests at Detroit Mercy. Oakland returned just two starters, and three letter winners overall, from last season, while welcoming seven newcomers to its 2020-21 roster, including two transfers in Zion Young (Western Illinois), and Jalen Moore (Olney Central College).
THE GOLDEN TICKET
Wright State has won 15 of its 22 total matchups against Oakland, including the last seven contests overall dating back to a January 2017 Raider win inside the Nutter Center. Wright State has won three straight games on the road at the O'rena dating back to January 2018.
HOLDEN STEADY
Tanner Holden was named the Horizon League's Player of the Week on Dec. 28. Holden shot 67 percent for the weekend as he recorded games of 18 and 19 points in Wright State's two wins over Green Bay. He recorded his first double-double of the season with 18 points and 10 rebounds on Saturday before tying his season high with 19 points on Sunday, adding eight rebounds in the victory.
NATIONAL ATTENTION
As of Wednesday, Loudon Love enters this weekend's contests ranked fifth in the nation with his 12.0 rebounds/game average, while he is also fifth nationally with his 9.29 defensive rebounds/game mark. Love is ranked No. 15 nationally in total rebounds with 84 total boards through seven games. Love has also recorded four double-doubles so far this season, a mark that is the ninth-most in the country. As of Wednesday, Wright State is No. 5 nationally in team defensive rebounds/game at 32.14 per.  
FRIDAY: WATCH ON ESPN3 | FOLLOW LIVE STATS | LISTEN ON WRZX 106.5 FM | GAME NOTES (PDF)
SATURDAY: WATCH ON ESPN+ | FOLLOW LIVE STATS | LISTEN ON WRZX 106.5 FM | GAME NOTES (PDF)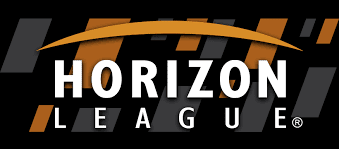 COURTESY WRIGHT STATE ATHLETIC COMMUNICATIONS