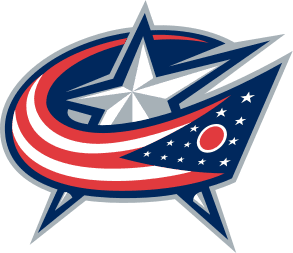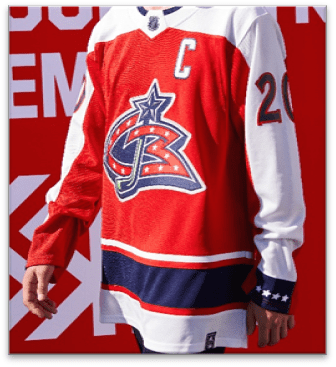 Club will wear the alternate jersey in select games during the 2020-21 season
COLUMBUS, OHIO – For the first time in the franchise history, the Columbus Blue Jackets will wear a primarily red jersey during select games in the 2020-21 National Hockey League season as the club introduced this new look today as part of the NHL/adidas Reverse Retro Alternate Jersey program.
This program marks the first time in NHL history that all 31 teams have participated in a League-wide alternate jersey program.  adidas worked closely with the NHL and each team to design a Reverse Retro ADIZERO authentic jersey representing unique and historical moments in each club's history, while refreshing the color and design combination for an all-new presentation.
The adidas Reverse Retro program creates a new formula to showcase the passion of the fans. The overarching design theme during adidas' two-year-long process was to mine each team's jersey archive and team colors, remixing them to create something new and never seen before. With that in mind, adidas created uniquely distinct and desirable jerseys that incorporated inverted team colors.
"Our goal when this process started was to develop a jersey that would honor the origins of our franchise in a modern, unique way and we couldn't be happier with the result," said Blue Jackets Senior Vice President and Chief Marketing Officer Kathryn Dobbs. "We believe this jersey will resonate strongly with The Fifth Line as we prepare to celebrate the 20th season of Blue Jackets hockey this year."
Red, White & Blue, the colors represented on the state flag of Ohio, have served as the Blue Jackets' primary colors since the club's inception. This Reverse Retro jersey, however, marks the team's first primarily red jersey and features the original CBJ crest worn from 2000-07. The jersey features white piping around the neck that extends from the shoulders to the top of each sleeve, where a patch of blue resides containing four white stars. The bottom of the red jersey is white with blue and white piping. The jersey also includes shoulder patches featuring the club's secondary cannon logo.
The CBJ ligature served as the club's primary logo from 2000-07 and tied the theme of tradition and history to the modern day. It features a star-studded ribbon unfurled in the shape of the team's initials, CBJ, with an electric green hockey stick cutting through the center to represent the "J." The 13 stars represent each of the original 13 U.S. colonies and signify patriotism. The star on top of the stick signifies Columbus as the state capital of Ohio.
The adidas Reverse Retro ADIZERO Authentic jersey will be available at adidas.com and NHLShop.com and exclusively at the FOX Sports Ohio Blue Line at Polaris Fashion Place.
COURTESY BLUE JACKETS COMMUNICATIONS