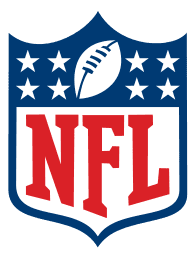 'NFL Channel' Comes to VIZIO SmartCast TVs​
Featuring Classic Highlights, Action-Packed Games From Years' Past and More
LOS ANGELES, CA (December 17, 2020) – The National Football League (NFL) today announced the launch of its digital streaming channel, "NFL Channel," on VIZIO SmartCast™ TVs. The channel showcases the No. 1 sport in America with a variety of programming and iconic content from NFL Films and NFL Media, and is now available free to millions of VIZIO SmartCast TV households.
The NFL Channel is a specially curated channel for NFL fans that includes highlights and replays of some of the most memorable matchups in NFL history as well as other compelling library content. The NFL Channel also includes series dedicated to celebrating the NFL's 100th season in 2019 such as NFL's 100 Greatest, NFL 100 All-Time Team and NFL 100 Generations. Additionally, the NFL Channel will include past seasons of the Emmy award-winning series Hard Knocks along with series such as NFL Game Replay, NFL Mic'd Up, NFL Top 10, The Top 100 Players of 2019 and Around the NFL.
The NFL Channel airs around-the-clock and also features in-season game recaps, matchup previews, press conferences and more.
"VIZIO is pleased to offer our millions of viewers free access to NFL content and programming on the NFL Channel," said Katherine Pond, Vice President of Business Development, VIZIO. "This addition to VIZIO's extensive channel lineup allows SmartCast viewers access to some of the best moments in NFL history."
"We are thrilled to provide fans more exciting NFL content from their favorite teams and players year-round through the NFL Channel on VIZIO," said Jesse Wallace, NFL Vice President of Affiliate Sales and Distribution. "We know our fans will enjoy rediscovering award-winning shows and reliving some of the greatest games and moments that make the NFL special."
About VIZIO
VIZIO, the #1 American-based TV brand and America's #1 Sound Bar Company, delivers innovative entertainment solutions and value for millions of connected consumers. Formed in 2002 and quickly established as a daring leader, VIZIO has built a portfolio of industry-leading products that provide brilliant, awe-inspiring experiences while incorporating seamlessly with the smart home. The company designs a collection of televisions, sound bars, and the SmartCast smart TV platform with the consumer's desires in mind, and has been rated America's Fastest Growing TV Brand with Quantum Dot and America's Fastest Growing Sound Bar Brand with Dolby Atmos. VIZIO product leadership is consistently highlighted by industry reviews and awards, and most recently received 30 Best of CES 2020 accolades.
© 2020 VIZIO, Inc. VIZIO, the V Logo, VIZIO SmartCast, VIZIO SmartCast Home and other terms and phrases are trademarks or registered trademarks of VIZIO, Inc. All other trademarks and logos are property of their respective owners. All rights reserved.
About NFL Media
NFL Media is comprised of NFL Network, NFL Films, NFL.com, the NFL app and NFL RedZone.
Seven days a week, 24 hours a day, 365 days a year, fans turn to NFL Media to receive information and insight straight from the field, team headquarters, league offices and everywhere the NFL is making news. NFL Media gives fans unprecedented year-round inside access to all NFL events, including the Super Bowl, Playoffs, regular season, preseason, Pro Bowl, Pro Football Hall of Fame induction weekend, NFL Draft, NFL Scouting Combine, Senior Bowl, league meetings, minicamps and training camps.
COURTESY Melissa Hourigan of Fabric Media, Vizio and NFLmedia.com